Languages
Bengali

हिन्दी

മലയാളം

Gujarati

Punjabi

Marathi

ಕನ್ನಡ

தமிழ்

తెలుగు
5 Most Popular Living Room Paint Ideas

2018-05-28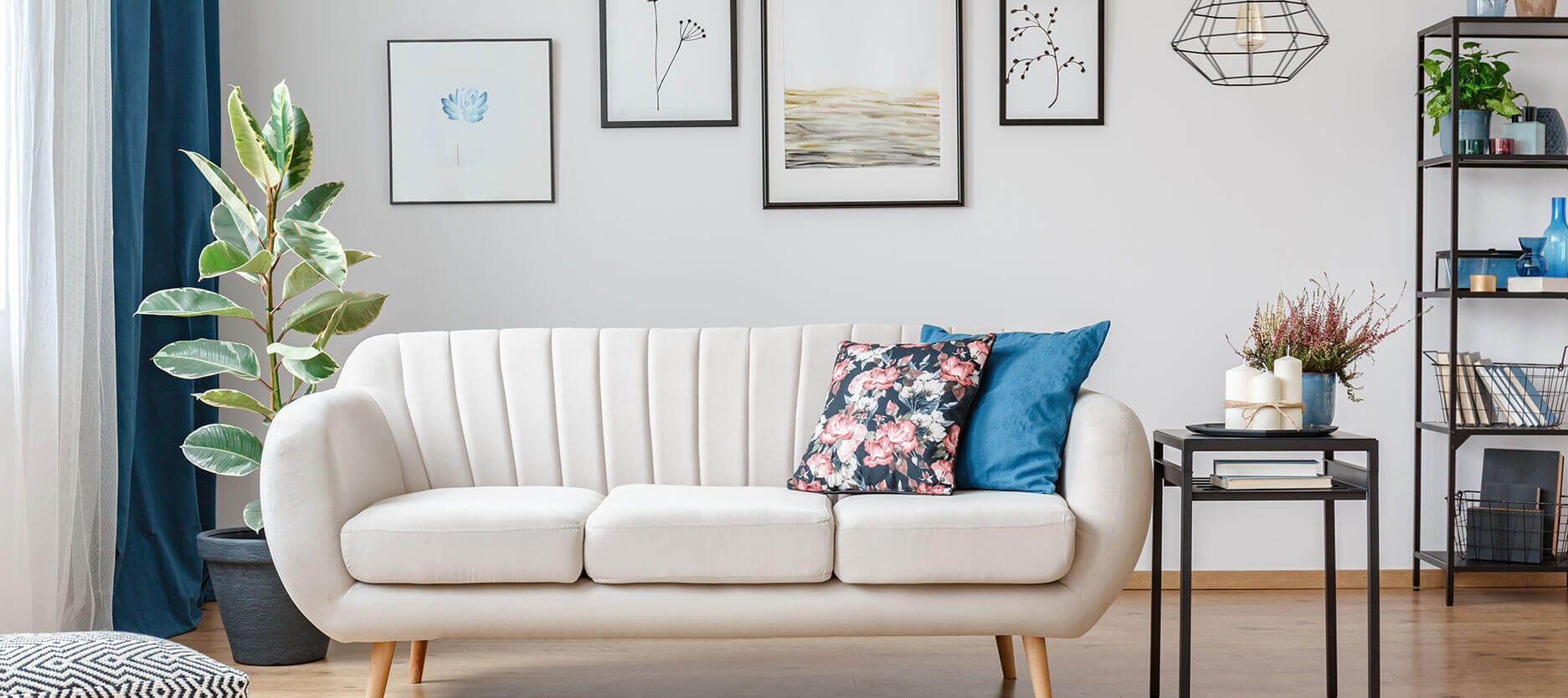 ​A simple way to add interest and appeal to your living room is with well-selected interior paint. The living room is one of the most used and visited spaces of your home. From inviting guests to unwinding to relax after a busy day, is right in the heart of your home, the living area. Not only does this utilitarian space needs to offer immense comfort, but it must also be an expression of your personality to friends and family alike. Thus, decorating the living room to reflect your unique personality and set the right vibe is essential. You can choose amongst paint colours for living room walls to create a bold and vibrant feel or something more relaxing and warm for your living room.
Get inspired by our fantastic living room paint ideas to transform the space where you share emotions, conversations and more.
Decorate the Accent Wall A great way of adding interest, depth and glamour into the living rooms, is by painting the focal or feature wall in a bold hue. Typically, a bright shade, like a coral, red or blue, would be overwhelming when painted on all the walls of the living room. However, when adorning an accent wall, the bold hue creates a focal point in your living room that is bound to turn heads.
You can choose to tame or accentuate the focal wall, through paintings, accessories and a well-considered collection of artwork. Keep in mind that a feature wall can be painted with more than one paint colour, to create attractive patterns such as Stripes, Ombre, and more. Bold hues can be the pop of extraordinary to uplift the mood and look of your living room.
Consider the Ceiling Although, the most significant continuous wall in the room, the ceiling of a home is often the most neglected surface. A living room paint idea that can indeed add interest and grandeur to your room is adding a pop of colour, on this much overlook ceiling. Using a bright hue to create visual interest and contrast from the home walls can add a dynamic and crisp look to the living room space.
In case, you have chosen bold paint colours for living room walls then selecting a muted shade is advised for the needed contrast. It is also best to consider the height of the ceiling, as low ceilings may need to be painted lighter or cooler shades like blue or lilac to make them appear higher, and adding the illusion of depth to the room, and vice versa.
When looking for unusual living room paint ideas, then painting the floor can be just the way to go. By painting or stain a living room floor, you can add a touch of modern sophistication, and unusual interest to the room. If you wish to paint the floor a bold and eye-catching design, checkerboard patterns with an ultra-shiny coat of epoxy resin paint, you can create décor that is unmatched. Alternatively, you can use floor paints to imitate the look of stone or marble floorings that look traditional yet sophisticated in a living room.
Opt for Texture Texture paint designs for living room are an easy and effective way of creating eye-catching and unique living room paint ideas. Texture paint designs for living room can be either applied using traditional rag rolling, sponging, and brushing techniques, using one or more colours. However, texture paint designs for living room have been taken to a new level by modern faux painting techniques that can be used to create the effect of wood, marble and more with texture paints. Adding texture paint designs over living room or ceiling can make a living room feel cosy, ornate, and glamorous.
Artistic Murals A one of a kind living room is not easily attainable unless you think outside the box. A great way to achieve your objective of creating unique and breath-taking décor is a Murals. From small patterns to an epic masterpiece, artwork that is painted directly onto the walls is amongst few of the most attractive living room paint ideas. However, murals must be well planned, painted with precision and a colour palette that accentuates or blends with the living room décor.
Murals can be monochromatic or colourful and vibrant; you can even imitate the work of an artist, design your own painting, or hire professionals who can offer a high-quality finish.
Interior Paint is a versatile medium that can transform the interior design without breaking your budget. Venture into bold and creative living room paint ideas, to captivate guests with your unique décor and personality.
get our updates in your inbox!