Languages
Bengali

हिन्दी

മലയാളം

Gujarati

Punjabi

Marathi

ಕನ್ನಡ

தமிழ்

తెలుగు
7 WAYS TO PICK EXTERIOR WALL PAINT COLORS FOR YOUR HOME

2018-02-08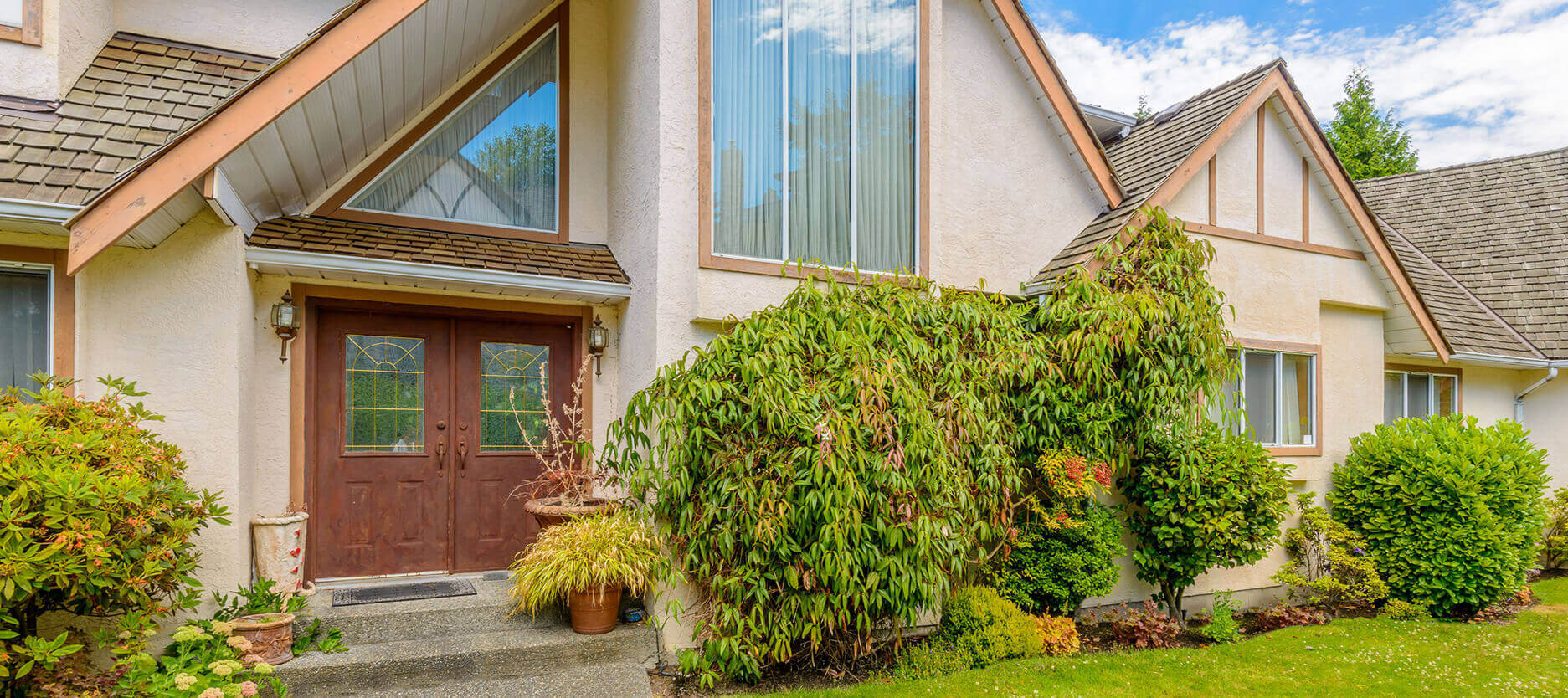 'The interior of the house personifies the private world; the exterior of it is part of the outside world'. - Stephen Gardiner
Often the first impression for your home is made before people step foot inside its well-decorated interior. This makes choosing the right exterior paints as important as choosing the interior wall paint colors, or maybe even more. The easiest way to glam up your home's exterior is a well-selected and eye-catching exterior paint idea. However, picking the exterior wall paint colors is a mammoth task, as the surface area to be coloured is expansive.
Here are seven ways to pick the perfect exterior paint color that makes your home stand out and impress:
1) Consider Curb Appeal –
Although 'my home, my choice' may influence your selection of exterior wall paint colors, often homes that don't fall into the pattern or colour scheme of the neighbourhood, stand out for all the wrong reasons.
You may choose your exterior wall paint colors as per your liking, however, considering your neighbourhood is a vital aspect of ensuring your home is accentuated in its natural setting. In other words, the neighbourhood is not only a collection of houses, but fixtures, trees, roads, all of this together creates a harmonious painting. Thus, your exterior paint ideas must to a level align with the setting of your neighbourhood.
2. Deliberate the Structure as a whole –
Considering your house as a whole is vital for the selection of the right exterior home paint colors. The material of the roof (aluminium, copper, wood, or concrete, etc.), the patio, garden fixtures, and the natural elements around the house must be considered before creating the exterior colour palate. All these fixed aspects that do not change with time, can help suggest the correct exterior paint colors that not only suit the outer-walls but also harmoniously highlight the fixed elements in your home.
3. Draw inspiration from Inside –
Extracting inspiration from an artwork on display, or perhaps an heirloom or fine china is a great way of choosing exterior paint colors. This helps add a personal touch to the exterior wall colors. So, if there is an inspiring colour that catches your eye, feel free to include it in the exterior paint color palate.
4. Dig out the Traditional Roots –
Frequently, homes have a history and their structure is a reminder of a rich historical past. Thus, choosing an exterior house colour that identifies with its history can bring out the structural beauty of your home. Contacting structural designers or paint experts to evaluate your home and offer the right history can help find the palate the defines the make and structure perfectly.
5. Highlights and Accents –
When choosing exterior house colors, choosing a base color is not enough. To bring out the best results from your home paint colors, you need to choose an elaborate palate of 2 to 4 colours which include, a base color, few accent colours and a darker highlight. Some homes can have as many as 10 colors, but that may require the help of a professional designer.
Darker colors are a great means for drawing attention to an architectural detail that one wishes to flaunt, such as an archway or trim. Accents or highlights are useful for making smaller structural aspects stand out more against the base colour or darker highlight, such as window panels, doorways, and more. However, you should never overdo the colors, as adding too many colors to a home that's designed to have a maximum of 3 or 4 colors can make the home look too loud and unappealing. A great way is to start out small, then add more colors if and when required.
6. Sample the Shades –
Selection of paint colors has evolved considerably from the handy color wheel or color fan to online virtual color studios that help you select exterior house paint colors by virtually applying, testing and tweaking the same. Such technologically advanced tools are a great way of testing the paint choice before purchasing the samples.
After shortlisting the paint colours, you can pick pint-size samples available in paint supply stores and test on your exterior walls. Observing the paint at different times of the day is vital to making the right choice, to note if the paint appears different in the natural setting (lighter or darker) than you had expected.
7. Opt for Professional Advice –
Exterior home painting is a large task which may be quite expensive to rectify after application. Thus, opting for advice from experts in exterior home painting can help save time and effort. Although paint experts may charge for their consultation, it may be worth the cost in quality of outcome.
get our updates in your inbox!