Soothing Bedroom Colours for Your Parents
When picking home paint colours for your beloved parents, the task is a lot more than flicking through the pages of a colour fandeck and deciding the right wall painting colours. As people age, their eyes also undergo changes, and you need to consider these changes more than anything. You need to pick home paint colours that aren't very bright, something like striking yellows or greens, as your parents tend to have a high degree of light scatter as cataracts form, and the field of vision becomes limited. So which are the best colour shades that your most loved people will prefer looking at? We will help you with some ideal shades for their bedroom. Soothe Their Eyes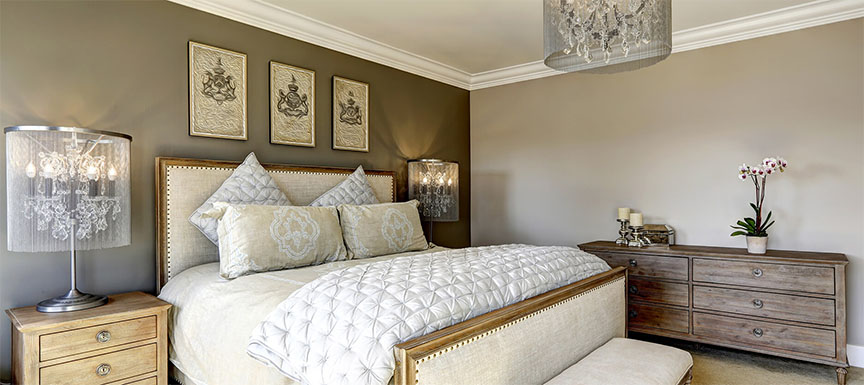 What soothes the eyes of your older loved ones will rule how they feel most of the time. So first, think of hues and colour shades that will be gentle on your parents' eyes. Loud and extremely bright colours like hot pink, bright red, neon green, and poppy purple can overstimulate their eyes. While older people may like pastels, the colours may not be bright enough for elderly eyes. So rather than picking pastel home paint colours, go for something that is brighter and can reflect light. Think of wall painting colours like our Orange Grove (2068), Refreshing Green (4388), Garden Glory (2431), Masquerade (2292), Tango (4114), and a lot more. You can even combine rich beiges, like Picnic Basket (4482), with a dark accent wall or wall detailing to create the best alluring ambience in your parents' bedroom. Pick Colours to Boost Positivity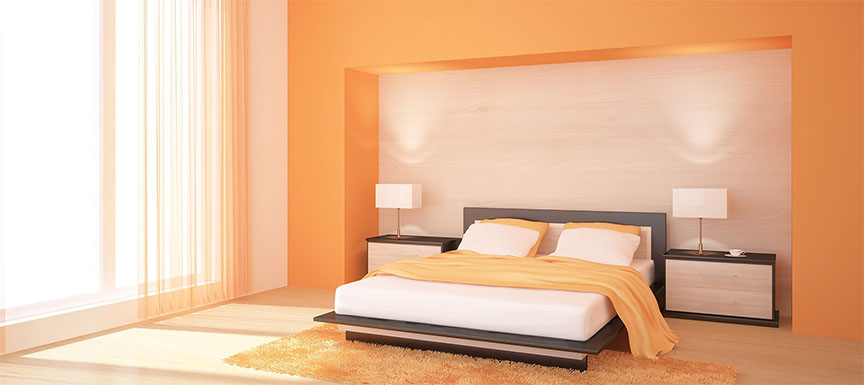 With time, your parents may start to feel a little low and less excited about their lives, no matter how hard you try to keep them happy. Too much of your efforts may often feel unnecessary, and they may feel even more cynical. Use colours to make them feel nicer instead. Softer shades of red or orange will help improve your parents' energy levels and circulation. Soft blues, lavenders, mauves, and violets are colour shades that connect to the spiritual or reflective mood. Using colour shades of blue or green in a room can invoke a sense of peace and calm, creating a restful environment and overall happy mood. As their life gets quieter at this stage, warm wall painting colours work the best to evoke the feeling of security and harmony. Soft hues of golds, pinks, tans, mustards, yellows, and oranges are just the right home paint colour options to magnify these feelings. Create a Mix, Ditch Monochrome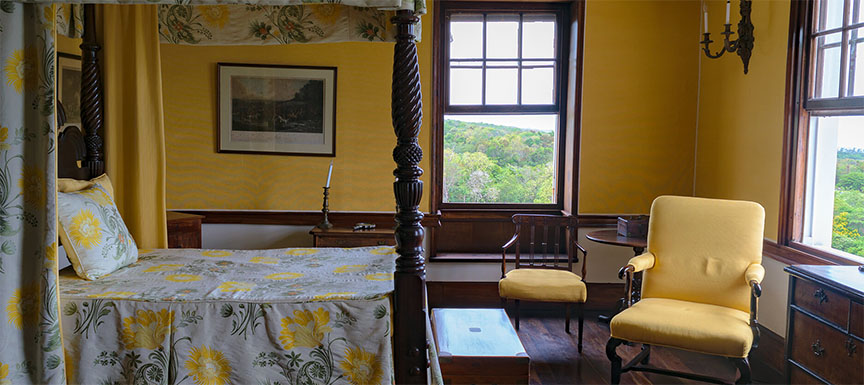 Monochromatic home paint colour settings are not a good choice for a room for the elderly, since these schemes are difficult for the eyes to see. Thoughtful use of the perfect balance between bright and muted wall painting colours is what you need in your parents' room. While selecting lighter shades of colours may make them feel calm, too much of it may make them less active and depressed. Therefore, throw in some contrast with a bright complementing hue or a brighter tinge of the same colour. For instance, combining our subtle Banana Cream (2010) with a light-reflecting, cheery shade like Egg Custard (2032) is a smart idea. Some floral motifs on walls and floral upholstery add to the cheerful atmosphere. Go Beyond the Colours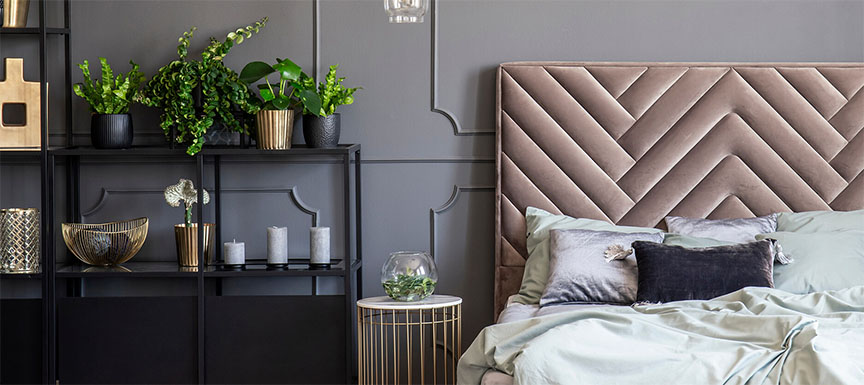 Creating a nurturing and peaceful environment for your parents will require you to go beyond home paint colours and techniques. You need to think about their overall well-being as well. To start with, when picking wall painting colours, go for something odourless like our Eco Clean range. Along with being odourless and being low on volatile organic compounds, this range is also anti-bacterial - in other words, the paint is completely safe for your parents. Place indoor plants in their rooms, preferably the flowering ones, to add a regular dash of fresh oxygen in their room. Also, greens and blissful flowery colours will complement practically any home colour paint you choose for their room. When talking about bedroom decor, pay attention to the wall hangings and frames. Pale colours and colours of similar intensities become more difficult for the ageing eye to discriminate, so a higher contrast in colours is what you should pick for wall accessories. Hang pictures from their old days and create a memory wall in their room so that they can cherish the happy moments. You can either choose bright pictures (or sepia ones) in black or dark chocolate-coloured frames or black-and-white pictures and frames for the room to please their eyes too. Remember, conventional home paint colour schemes that work well for the rest of the home may not work well in a room intended for your ageing parents. Make our personalised chat assistant - Colour My Space Previews - your tool and go through our range of home paint colours to select just-the-right colours for your parents room. Give a missed call on 9223566181 to get the link for the chatbot.
Nerolac Paints, a leading paint company in India offers a wide range of paint colors & decorative wall painting solutions for homes & offices.
Get In Touch
Previous Blog
The Most Unusual Ways to Play With Blue in Your House
Next Blog
Two Colour Combination Ideas for Awesome Bedroom Decor
get our updates in your inbox!