7 Interesting Ways to Get Inspired by Raksha Bandhan to Paint Your Home
Now is the time when you'll see markets flooded with colourful and vibrant rakhis and sweets as the celebration day of the brother-sister bond approaches. Raksha Bandhan, an emotional Indian festival for siblings, is a perfect example of how colours can fill our lives with joy. If you, too, love this auspicious festival, use the vibes to get inspired and incorporate the colours of Rakshabandhan in your home. 1. Purity of Red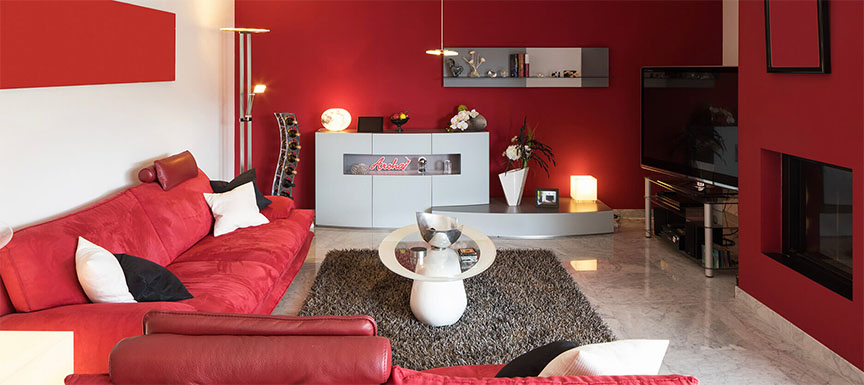 Double the auspiciousness by painting your home red. No merry occasion in India is complete without a touch of this colour of purity. The passion that this home paint colour brings is perfect to welcome this festive season into your home. Paint the living room with a bright red shade like Coraline (2154) and decorate the space with golden and white elements. 2. Mystical Green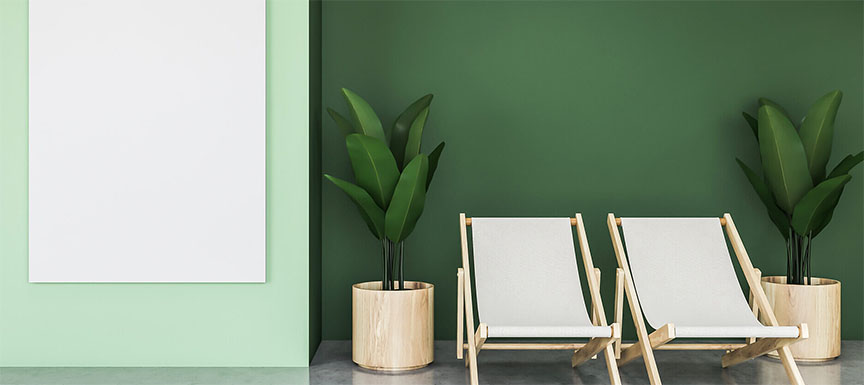 When we've covered red, how can we forget the most popular colour that has been used in combination with red throughout Indian history? This colour that represents nature should undoubtedly make its way to your home. Pick the most popular home paint colours for your living room or try other ways of incorporating greens in your home. Don't forget to add contrast to your space with the right colours like whites, greys, silvers, or practically any pastel colours. 3. Sacred Saffron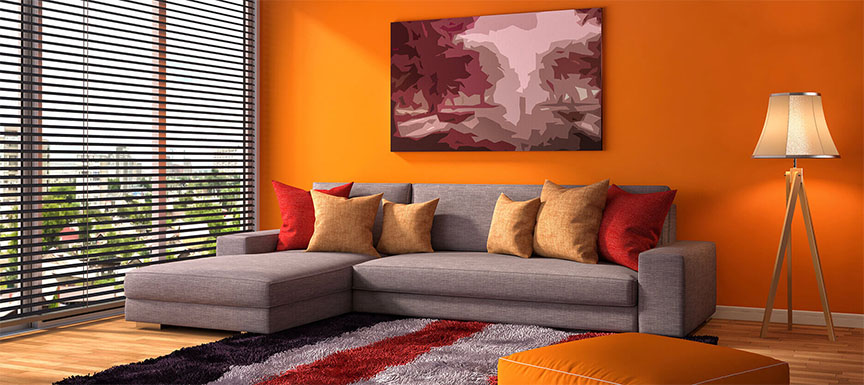 The most sacred colour for Hindus and Sikhs, saffron is also used in almost every rakhi you see in the market. This colour is easy to incorporate into your home because it complements both ethnic and modern decors. Choose home paint colours like Nasturtium (2070) or Tyler's Truck (2112) to add some marigold spice in your home. Pick crystal chandeliers and lamps, dark-coloured suede rugs, and beige upholstery for a rick-looking ambience. 4. Yellow Bliss
Yellow symbolises happiness, peace, and joy, which is why people prefer dressing up in yellow to feel happy about Raksha Bandhan. This home paint colour works well with almost every other colour to create an alluring home space with a combination of colours. Pick a palette of creamy white, grey, and subdued golden yellow to create an elegant, yet relaxed vibe to welcome your sibling. 5. Brave Blue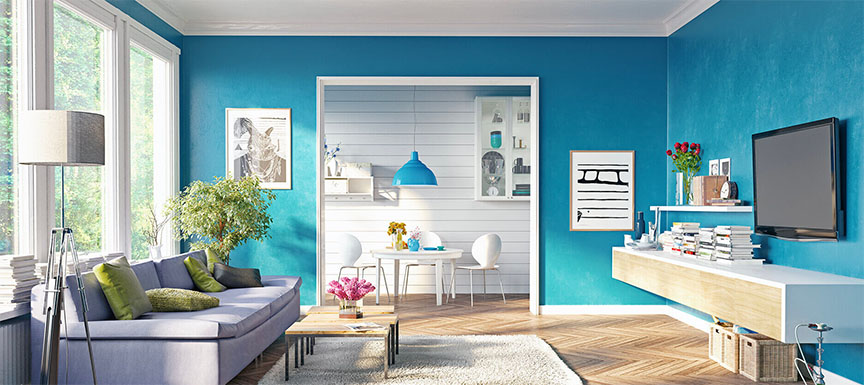 Blue is the colour of determination, trust, and peace - somethings that are vital for pure sibling love and connection. Elevate the security by choosing blue home paint colours for your living room backdrop. And why just the walls, you can also pick blue accessories and elements for your home without overdoing the blue-ness. 6. Peaceful Purple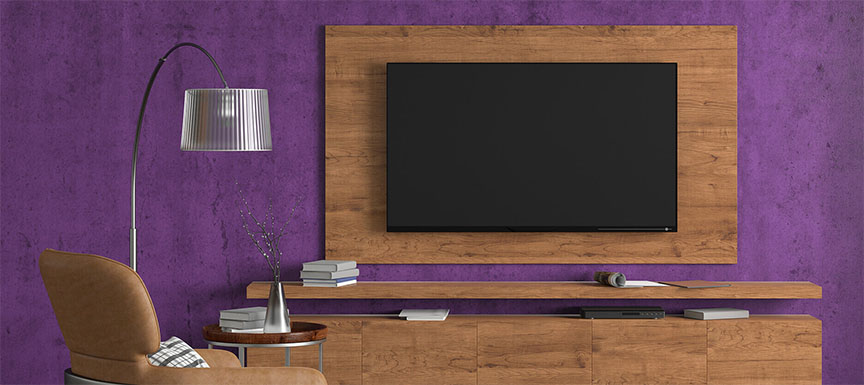 The colour of velvet threads and rakhi embellishments, purple is an ideal home paint colour to give your home a luxury touch. Paint the walls with the purple hue you like and pair them with silver and white upholstery, accessories, wall details, and more. 7. Joyous Pink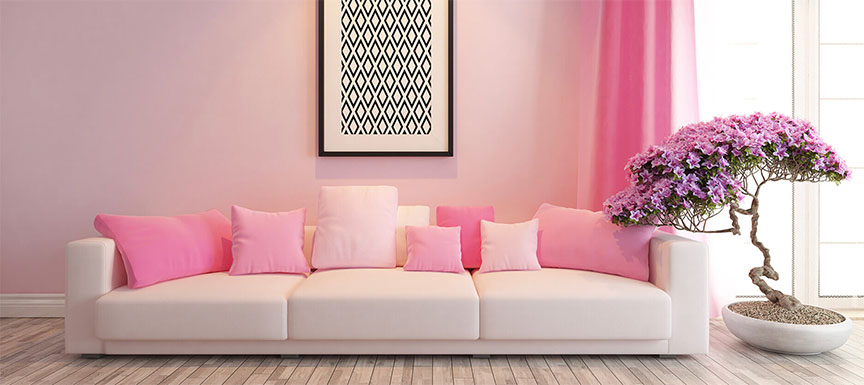 The playful pink colour of tranquillity has associations with nurturing and safety, which is why so many sisters tie pink rakhis on their brothers' wrists. Let your home be ready for Raksha Bandhan and the festivals to follow by creating a lovely combination of tones of pink. From pastels to maroons and crimsons, you have several shades of pink home paint colours to choose from. Rakhis, sweets, clothes, and gifts - there's so much about Raksha Bandhan that you can get inspired from to pick creative home paint colours. Make sure your home is painted with these pretty home paint colours so that you can invite your sibling and other guests with please and glee. Get your home ready with the prettiest festival-inspired colours with Nerolac. Talk to our expert home painters to see how you can bring the opulence of Raksha Bandhan to your home walls. Happy Raksha Bandhan!
Nerolac Paints, a leading paint company in India offers a wide range of paint colors & decorative wall painting solutions for homes & offices.
Get In Touch
Next Blog
7 Best Door Colour Combination Ideas
get our updates in your inbox!