6 Best Balcony Wall Painting Ideas
Lucky are those who are blessed with a balcony just outside their room. Stepping into the balcony and gazing at the shimmery sunset or sipping tea or coffee from a cup and enjoying the morning view is hard to describe. But the feelings get doubled if they are complemented with some amazing balcony painting ideas. If you have this home addition but the balcony paint colour is outdated, here are some interesting balcony wall painting ideas for you. 1. Earthy Schemes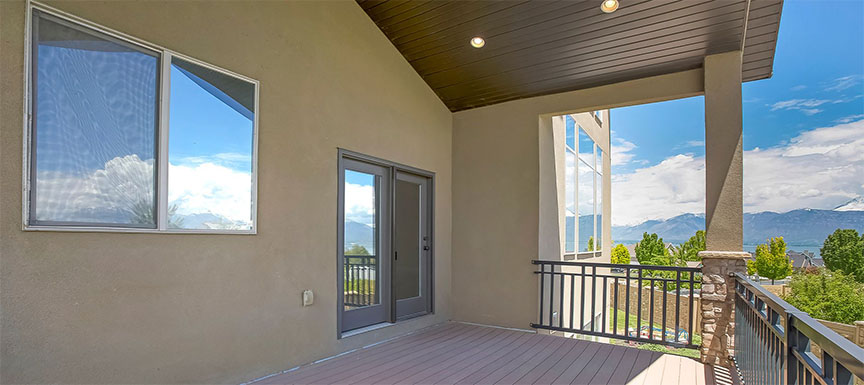 Got wooden accents in your balcony? Accentuate the tranquillity and rusticness by picking brown balcony paint colours. Paint your balcony walls with a brown of your choice; let everything in your balcony be brown and bright. Whether you live in an apartment with a tiny balcony or own a vintage-style open area in a bungalow, brown wall painting ideas for the balcony never goes wrong. Earthy browns are meant for balconies of just any size or style. If you need something playful and lively, throw in a dash of colour, like a hot pink side table or yellow armchairs. 2. Sunny-Side Up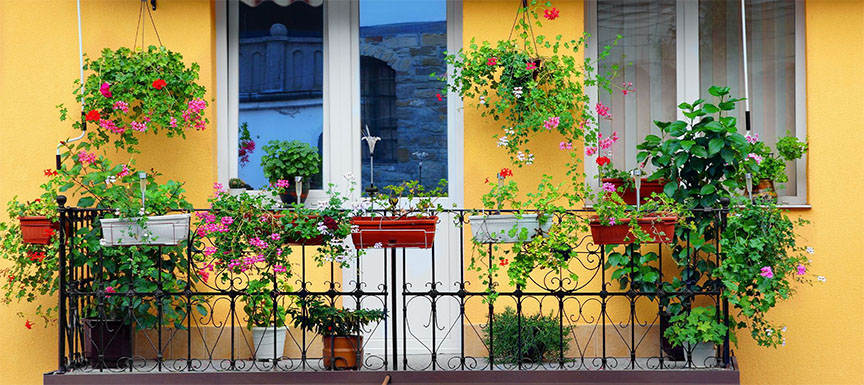 When the first rays of the sun fall on your yellow balcony paint colour, the sight will fill your hearts and house with glee. Bring the best of sunny shades out with yellow balcony painting. And now it's up to you how you wish to decorate the space - give it a garden-like look with potted plants or go minimalistic with a pale-coloured table-chair setting. Yellow and tones of yellows are just perfect for all kinds of balcony walls. 3. Minty Freshness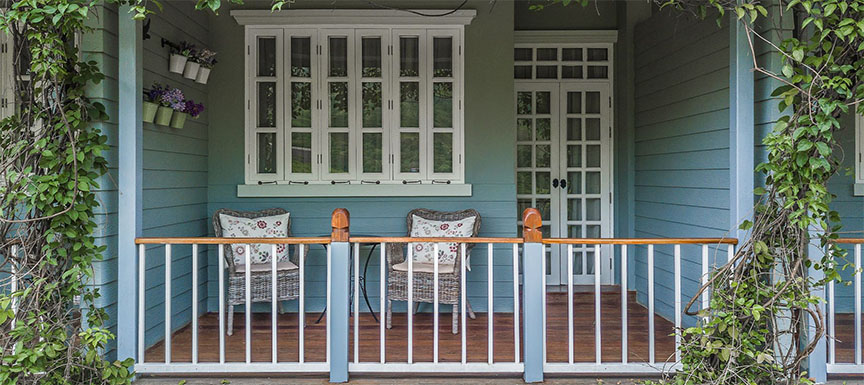 Looking for a balcony wall painting colour that makes your space low-maintenance? Don't want to double your maintenance work with plants all around? Then a refreshing minty hue should be your pick. Balcony paint colour like Koy (2549) is the best way to add some natural element to the ambience, without using anything natural (we mean plants). Wooden railings, vintage artefacts, and brown furniture are all you need to create a stylish and refreshing leisure space. Add a striped rug for a pop of colour, or multi-coloured cushions and wall hangings. 4. Delicate Swing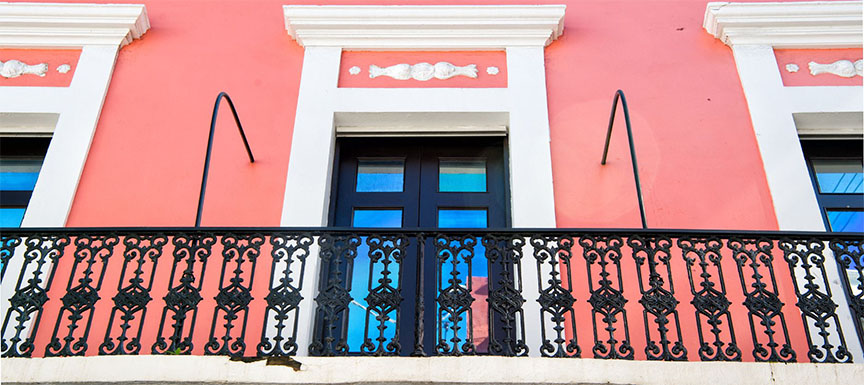 If you need a soothing space right outside your living room or bedroom, pick pale pink for your balcony wall painting ideas. This chic balcony wall colour creates an apt backdrop for all your plants and flowers. Since plants come with such a wide palette of colours, it seems an obvious but genius idea to pick a colour that complements everything. Pink is just that colour! If you have a small balcony, hang colourful planters and occupy the railings with creepers and blooms. For the seating, choose from smaller sized stools, pouffes, or even a repurposed swing to make your balcony look spacious. 5. Purest Beauty A lot of Indians prefer a light colour for their home exteriors and often end up choosing white for balcony and veranda wall colour. You too can use this timeless colour for your home. When used as a balcony wall colour, white gives you endless opportunities to decorate and revamp this corner of your house. We would suggest you convert your balcony into a small home garden along with a simple set of metallic chairs and a teapoy. Grow herbs, chillies, lemongrass, or your favourite plant here, and then relish dishes with your homegrown ingredients right in the balcony. 6. Deep Dare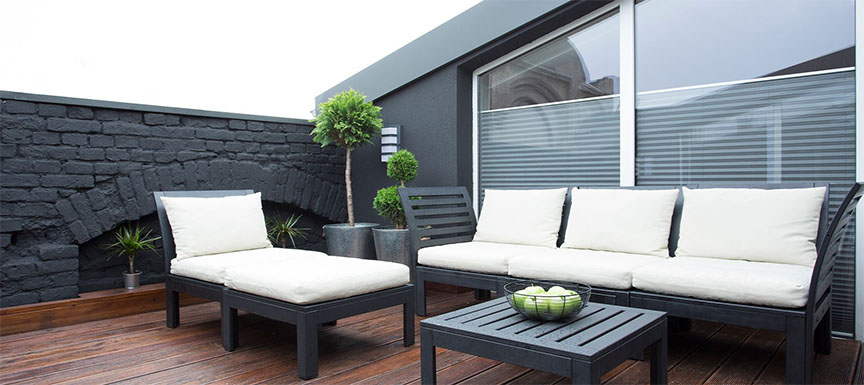 Not many experiment with unusual balcony colour ideas. But if you are game for it, your first try should be nearly-black grey. This shade of grey can stand on its own and completely take over space without feeling overwhelming. You will need elements that tone down the effect of such a spirited colour, like white or beige furniture and decor items. If you are choosing this balcony wall colour, hanging white (or even golden) fairy lights and Chinese sphere lamps is mandatory! While balcony paint colour selection is an important task, what's more tricky is selecting the right paint. Depending on the weather in your city and the type of home you live in, you can select from various home exterior paint ranges we offer. Once you select the right product, you can forget worrying about your balcony and veranda paint colours.
Nerolac Paints, a leading paint company in India offers a wide range of paint colors & decorative wall painting solutions for homes & offices.
Get In Touch
Next Blog
Vibrant Home Exterior Colours That Turn Heads
get our updates in your inbox!