How to Select Colour Shades for Kids Bedroom
Choosing the right colour shades for your young one's bedroom and designing it smartly is no easy job. Why? Because the preferences and likes of our kids change more frequently than we may imagine. But there are some ways using which you can choose the best colours for their room and never go wrong. Pick Colours That Never Fail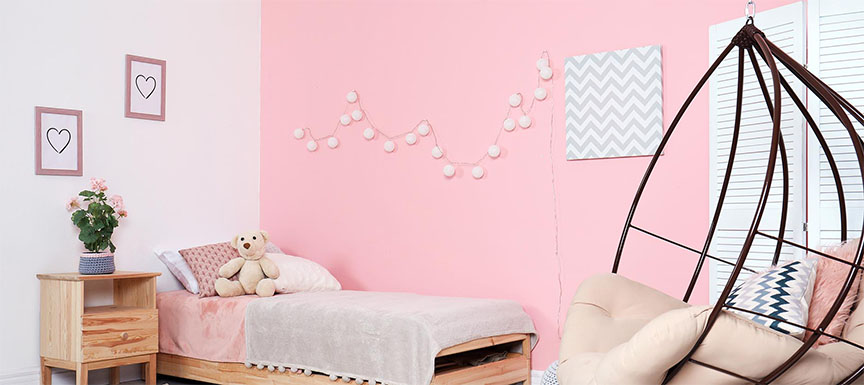 When you don't have anything in mind, go with what the experts say. There's a long list of colour shades meant for young ones that bring out the best in them. Try vibrant shades of green, blue, pink and purple like Wild Lime (2594), Spa (4273) and Intoxicated (4174) to bring out a dose of energy in the space. Or you can choose a little more calming paint shades for the bedroom like Full Blossoms (4122) and Chrysanthemum (4002) for an overall light and beautiful feel. Go With Their Favourites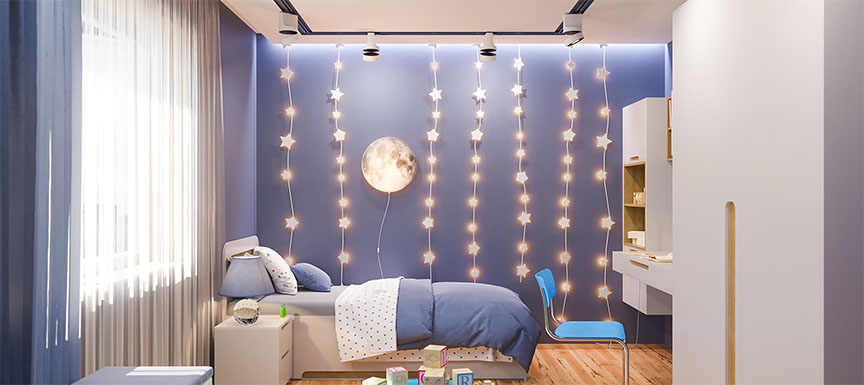 The best trick to choose paint shades for a bedroom is to go by what your kids love. After all, it's them who'll spend their days and nights in that room. Talk to your kids, find their favourite colour/s, then use the Previews feature of Nerolac's Colour My Space app. The app lets you upload the pictures of your kid's bedroom, visualise bedroom walls in 1500+ colours, view them in different light settings, and make your perfect pick. Let your kids look at these projects and choose their favourite colour shades for the bedroom. Ask Them to Look Around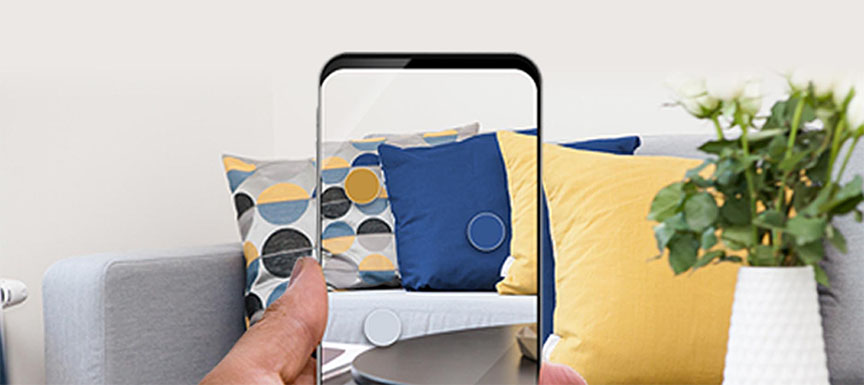 Ask them if a particular colour caught their eyes on their way to school or while playing outside. Using the Colour Picker feature of the Colour My Space app, you can find Nerolac wall painting colours closest to the colours your kid loved somewhere around them. All you have to do is click a picture of the scene your kid loves, upload it on the app, and let the app do its magic. The app will suggest the closest Nerolac shades in the picture and you can visualise those colours on the bedroom walls. Try Dual-toned Stripes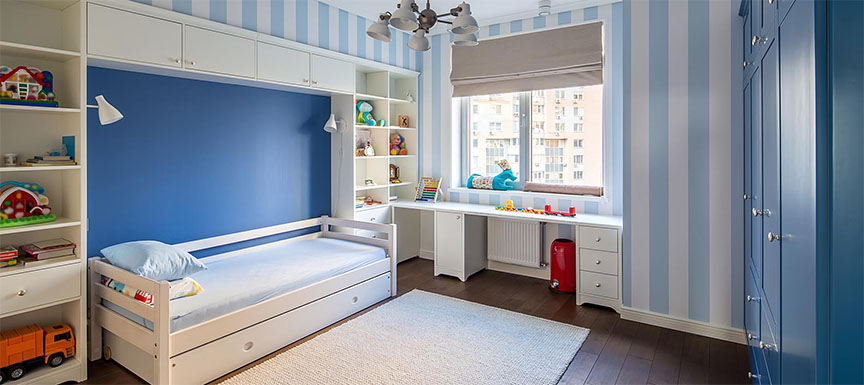 When opting for two home colour shades, you can play around with them in a strippy manner to make the room stylish instantly. Opt for chevron pattern, vertical or horizontal stripes using two colour shades of the same colour or two different and contrasting colours. Decorate the space with light-coloured furniture to complete the overall look. Play With Stamps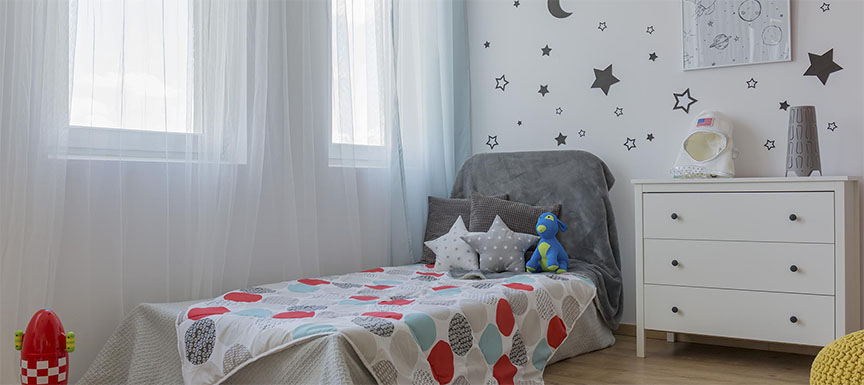 When picking the best tones for your kid's bedroom from the colour shade card, get your kids to working as well. Take their help to make bedroom walls peppier with the help of stencils and stamps. Buy a stencil or stamp you like the most, pick a high-quality paint like our Nerolac Impressions Ideas, and start designing a beautiful wall. Secure the stencil on the wall and dab paint on it. Or dip the stamp in the paint and stamp on walls. The colours in your kid's bedroom can inspire, excite, soothe, heal, and even agitate. So make sure you use the app to visualise how every colour you shortlist will look on your kid's bedroom walls. Download the Nerolac Colour My Space app (Android | iOS) right away! It's available in English and 9 Indian languages to make using it simpler for all.
Nerolac Paints, a leading paint company in India offers a wide range of paint colors & decorative wall painting solutions for homes & offices.
Get In Touch
Next Blog
Do Paints Protect You From Viruses?
get our updates in your inbox!