Move away from clichéd home exterior colours
Blues, browns, tans, creams. When it comes to exterior paint colours, most people unanimously choose "safe" colours. But with a little bit of imagination, and help from this blog post, you can breathe life into your home exteriors. Move away from the clichéd beiges and off-whites for your home exteriors because nobody said that your home can't be classy and colourful on the outside. So, the next time your home exteriors need a facelift, bring these paint colours, which are typically used as interior house paints, outside. Reds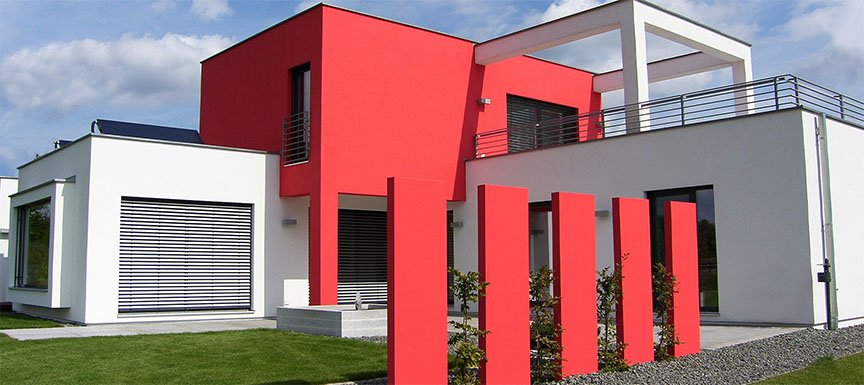 Who said bold reds are only meant for your bedrooms and living rooms? The coastline of Sri Lanka and the Bahamas, the colonial houses of Kathmandu, the vibrant homes along the canals of Venice - they all have this choice of colour in common. So get inspired by these red homes and bring this hue outside for a smart exterior wall painting idea. Whether you use black roofing or light-coloured shingles on the roof, red walls are versatile complementers. If you already have siding along your roof, paint them white for a perfectly "wow" home. And if you don't have siding installed, paint the window and door frames white. Pastels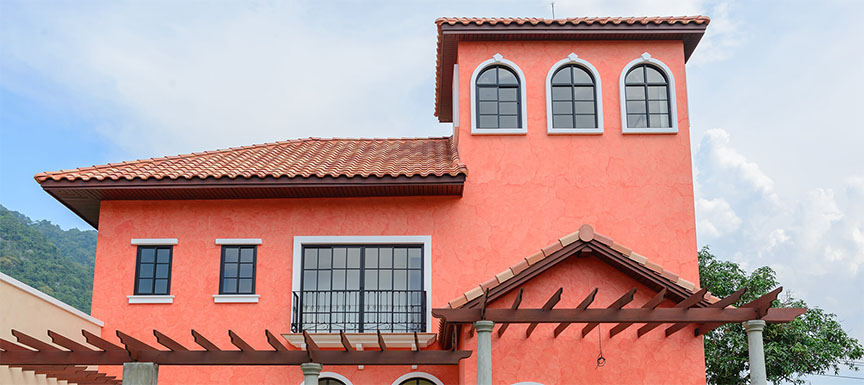 We know that pastels look the best in home interiors. But these softer shades of different paint colours look equally charming on the outside of your house. Shades like Festival Night (2123), Falls River (2416), and Apricot Tan (2746) look alluring when chosen for home exteriors. White, dark brown, or black detailing of doors, windows, balconies, and main gate work well with these pastels. If you have a well-maintained landscape outside your house with colourful flowers and lush green plants, the charm of your house is doubled. Plus, if you have dark-coloured roofing in black or deep brown, you are surely going to turn a few heads of passers-by. Look for colourful Peranakan Houses on the Koon Seng Road, Singapore for pastel inspiration. Black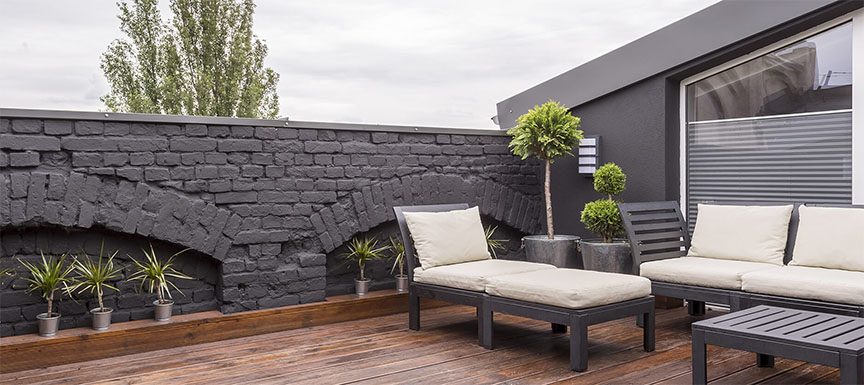 Black is rich, black is bold! Black paint colour is meant for those who are fierce and believe in making their homes no less than a style statement. Considering how versatile this colour is, black is no less in adding elegance and richness to your house. Black paint colour on home exterior surface is generally unusual to find, and so, if you choose this house paint, you are undoubtedly making people admire you. Black wall painting for home exteriors is ideal if you live in areas that have chilly winters as the colour tends to absorb heat. Yellows
Countless homeowners have already opted for this poppy house paint colour for their home exteriors. Yellows fit perfectly within your home interiors, especially in rooms where you wish to add excitement. Shades of yellow also look great on your home's outer wall surface, just as they do on the fascinating Cube Houses in Rotterdam or countless stacked homes in different parts of Italy. If you are planning to choose yellows for your home exteriors, take a step ahead and opt for the most colourful plants, flowers, and creepers in the garden and accessories elsewhere outside your house. A combination of enticing colours is just what you need to attract several eyeballs towards your home. And think about yourself; it's always delightful to come home to a cheerful-looking house after a tiring day. Greens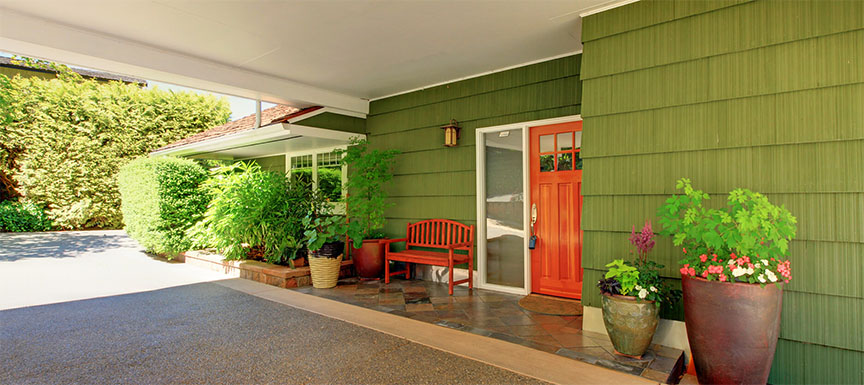 Feel even closer to nature by opting for lush wall painting ideas for your home exteriors. Green and shades of green soothe your eyes whenever you are home after a hectic day. Being surrounded by green is also a great way to start your day positively. If you don't have a garden or lawn outside your house, fret not; go for green paint colours for your home exteriors. To complete the illusion of garden space, you can place a few potted plants with vivid perennials bordering your home or hang adorable creepers from the balcony's wall or railing. Apart from these paint colours, you can also bring other tinges and tones outside. You can take inspiration from your surroundings and recreate them with shades of blue, purple, grey, deep pink, orange, or any other colour. Don't refrain from being creative! Talk to our specialised home painters to see which house paint will fit your imagination and your home the best.
Nerolac Paints, a leading paint company in India offers a wide range of paint colors & decorative wall painting solutions for homes & offices.
Get In Touch
Previous Blog
Incorporate Greens in your Living Room and Feel Closer to Nature
Next Blog
Bring the Magic of the Magnificent World Indoors
get our updates in your inbox!