How to Get your Home Durga Puja Ready?
Every Indian festival is a fanfare in itself. But no festival epitomises the full force of feminine energy than the celebration of Goddess Durga's victory over evil. Durga Puja is a time when devotees and merry-makers alike are on their toes, Puja-hopping, eating their hearts out, shopping whole-heartedly, and having a festive time. It is also that time of the year when you'll see a burst of colours everywhere around you. Durga Puja and it's five pristine days are here. Use this festival as an inspiration for wall painting ideas to give your home a facelift. And here's how you can decorate your home for the festival and celebrate the arrival of the saviour of all Gods - Maa Durga. 1. Revamp the Pooja Room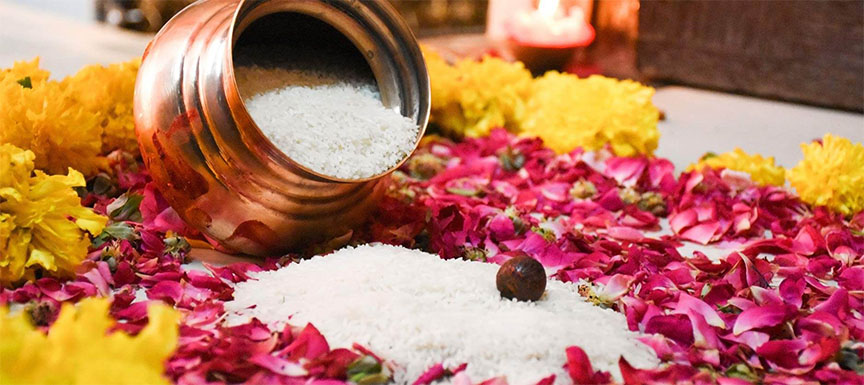 The whole focus will be on the pooja room for the next few days. This is where you'll worship the mighty goddess and invite your friends and family for daily aarti. So the first thing you need to work on this Durga Puja is this part of your house. Starting from the wall painting ideas, pick paint colours that look elegant and rich, like vibrant beige and sandalwood colours. Our Espana (2046) will be the perfect colour for this space. Bring home a new pooja mandir for a fresh feel. Decorate the mandir with flowers and garlands and place the diyas around. Hang golden accessories and hanging diyas that will best complement the muted yet graceful backdrop. 2. Adorn the Entryway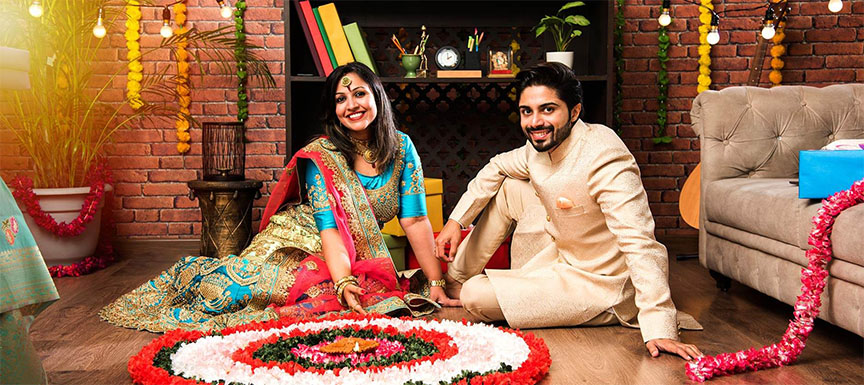 Now let's go back to the entryway of your house. This is the time when you'd want to invite your relatives and friends home to exchange love, respect and stories to bond. Therefore, you'll have to rework on the way you greet them, aesthetically speaking. Making alluring rangoli designs and placing diyas near the main door is an adorable way to greet welcome your guests. If you are great at it, you can also make amazing alpona patterns on the floor. There's no way that your guests won't appreciate this greeting method. If you are running short on time and don't have the flair for rangoli, your easy resort will be making a charming pattern on the floor using fresh flowers. You can never go wrong with flowers! 3. Make the Right Colour Selection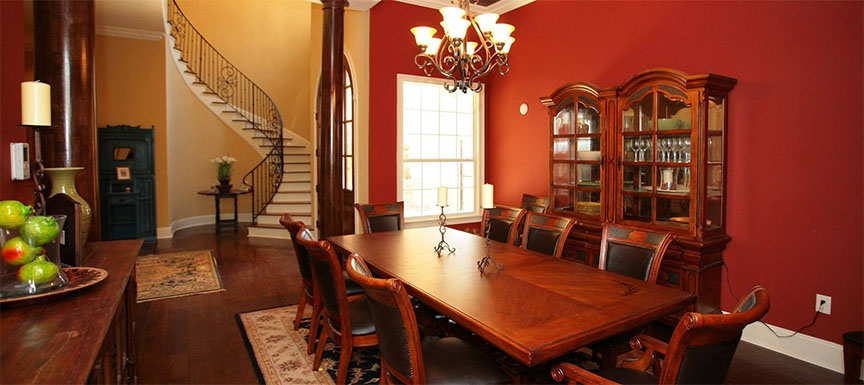 Talking about the rest of your house, the right time to paint up your house is before the festivals start - that is now! If you already have some wall painting ideas in mind, all you have to do is select the right paint. If not, you can go through our colour palettes, inspirations and looks, or simply call our master painters so that you can decide the right paint and colours. Ideally, you must paint your home with vivid festival colours during this season of triumph. Red, orange, yellow, green, white, and blue can be some of your top picks. Choose the right shade, select a complementing colour for the accent walls, and get started. Once your wall painting ideas are up, you can rearrange and decorate your home for Durga Puja. 4. Spice Up the Walls You don't have to settle with basic wall painting ideas when there's something stunning available. Using the right stamp or stencil, you can cover a feature wall with decorative designs and artwork. Just like this one, you'll first have to coat your home wall with a home colour paint of your choice, preferably a deep tone. Then dip a stamp in golden glitter paint and stamp the designs on the wall firmly yet gently. When you do that for the rest of the wall, you get a trendy and stylish wall. Try different designs, colours, and sizes in various rooms so that wherever you go, you feel the dash of design in your home with these wall painting ideas. 5. Light It Up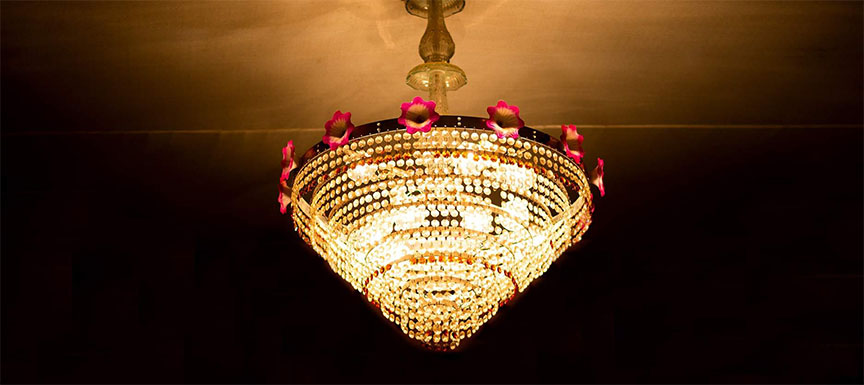 When you are preparing your home for the festivals, you can't go without proper lighting. As they say, an auspicious home should be well-lit for positivity to come in. So go shopping, buy fancy lamps and chandeliers, and hang them strategically for beautiful ambience. Stress more on the dimly-lit spots because every corner of your home should look illuminated. And to multiply the festive feels, place diyas in places like the entry, windows, and corner of the rooms. Diyas complement all wall painting ideas and bring more charm to your space. No festival is complete without colours, decorations, sweets, and near and dear ones. Add some colour to your home to add an extra touch of warm welcoming and make your home ready in the best way possible to enjoy the vibes of this euphoric celebration. And while you up your home decoration game with Nerolac this Durga Puja, we'd also like you to be a part of our Battling the Plasticasur effort in Bengal. For the sixth year in a row, we will be collecting what we call the evil of our ecosystem - plastic. We'll be recycling this plastic to make park and school benches. So come forward and take the pledge to kill the Mahishasura of plastic once again this year. You can also be a part of Shera Para Shera Pujo mural painting competition. All you have to do is register, collect the paint kit, paint your hearts out, and stand a chance to win. What's more? The winners will be rewarded with a cash prize, the mural design will be posted on Nerolac's website, and winners will get a chance to meet the one and only Sourav Ganguly. Happy Durga Puja indeed!
Nerolac Paints, a leading paint company in India offers a wide range of paint colors & decorative wall painting solutions for homes & offices.
Get In Touch
Previous Blog
Paint Your Home with Inspiration From the World's Best Destinations
Next Blog
5 Breathtaking Indian Destinations to Inspire Your Next Home Paint Job
get our updates in your inbox!