Awesome Home Paint Tricks Using Tangy Orange
When it comes to high-spirited home paint colours for interiors, orange is a spectacular colour that is one of our top choices. Whether you wish to stay neutral or go vibrant, go light or be a little bold, the orange home paint colour and its tinges are ideal for your home. And if you're looking for the perfect way to paint and decorate your orange colour room, we are here to give you several wonderful tricks to play around with this colour. 1. Pure Tanginess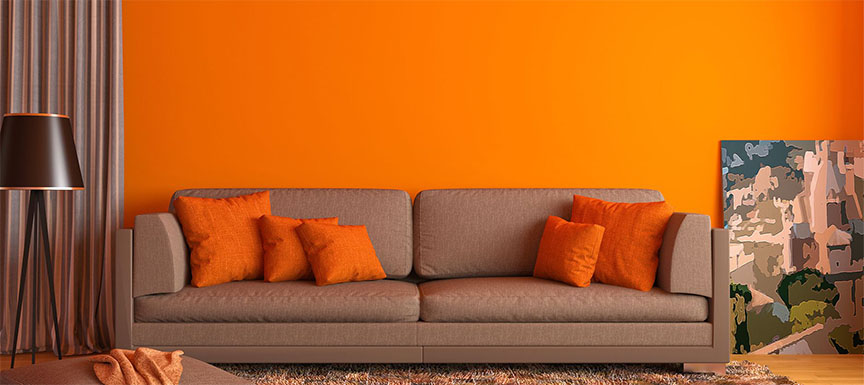 The simplest way to go orangy in your house is by painting all the walls with orange paint colour. Pick a classic vibrant orange wall colour like Nasturtium (2070), and keep it uniform throughout the room. This fun, timeless colour will add a dash of fun and style to your space when you select the right finish for the room. Considering the poppy colour that it is, a creamy finish will be perfect for your orange colour room. Achieve this finish with our Impressions Ultra HD range. 2. Dashing Two Tones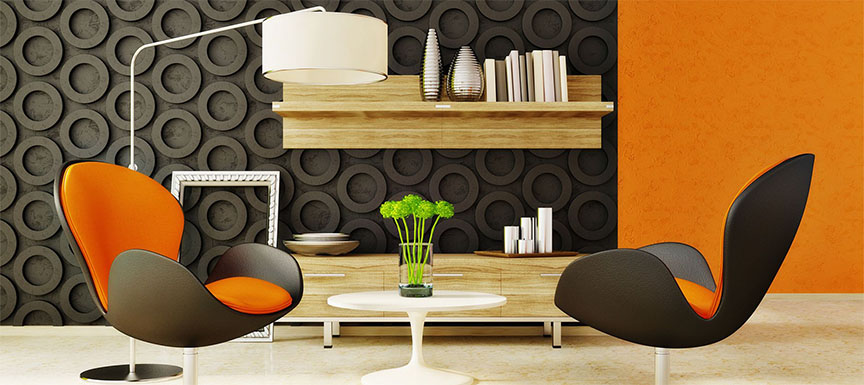 If monotoned orange paint colour doesn't look like your style, soften down (or further embolden) the effect by adding another colour to the space. The best way to embrace a dual-toned scheme for your living room is by painting the wainscoting, moulding, millworks, and trims with another colour. Imagine a wall painted in orange with these contrasting elements to add awesomeness. If you don't have these elements in your home, you can select sections of your home walls for artistic orange colour combination for walls. 3. Perky Patterns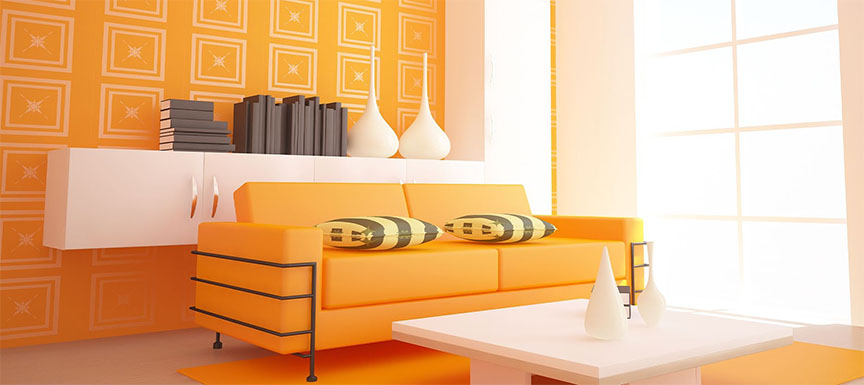 Want to add some exuberance to your space while keeping things simple? Then just add a patterned feature wall to the setting! Patterned walls are ideal for stylish as well as minimalistic individuals and families. A wall adorned with velvet or crushed cotton texture on orange paint colour is the perfect backdrop for simple home decor. Keep the space uncluttered with limited furniture and art pieces, and let the patterned wall be the centre of attraction. Create an alluring orange colour combination for walls by keeping the other three walls muted or painted with a subtler hue that complements orange wall paint colour. 4. Pale Power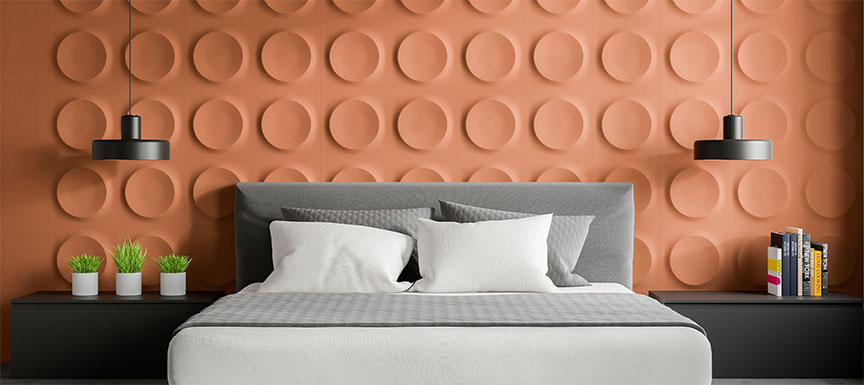 Not a fan of bright and peppy orange paint colour? Don't fret, because you have several pale tinges to choose from for your orange colour wall paint. Subtler hues of orange wall colour like Big Top (4057) and Calypso Time (2061) are perfect to create a pretty and sophisticated room with a tinge of orange in it. Like peaches and cream, the subtle tones of orange wall colour are fruity and creamy all at once! Create a perfect decor for your living room or bedroom with contrasting elements in black or deep chocolate. 5. Dash of Accent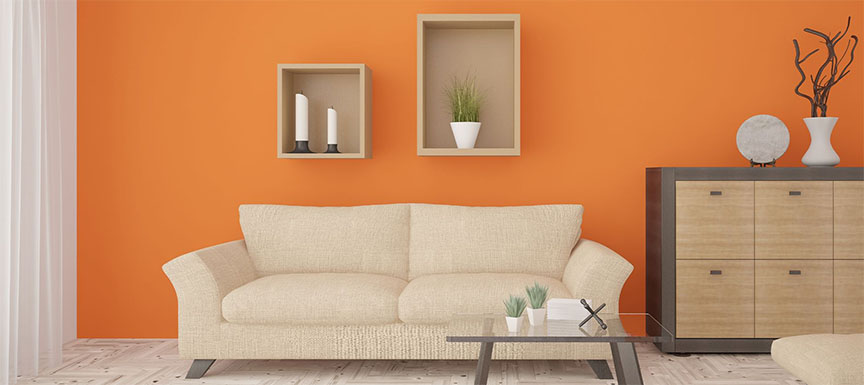 Feature walls need to be patterned, said nobody! You can let this wall be a solid coloured one too. And for the solid colour, pick only original orange. This idea, too, is for people who don't wish to be surrounded by too much orange wall colour. But instead of a contrasting colour, pick lighter shades of orange for other walls. Combine the two techniques mentioned above by painting most of the sections of your room with a muted shade and adding accents of intense orange colour wall paint. 6. Unusual Tinges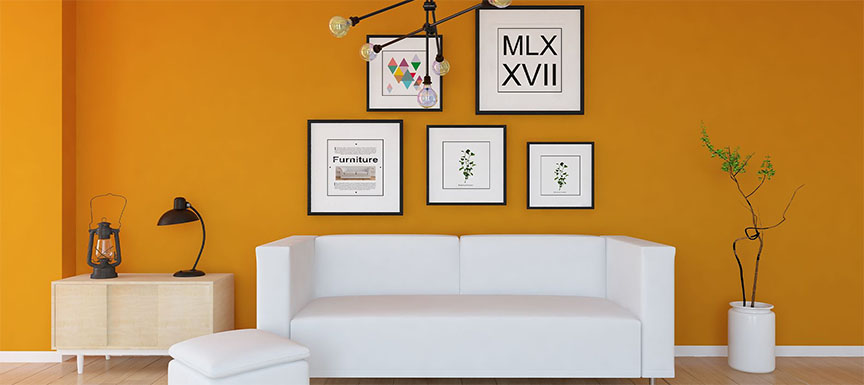 The citrusy orange or the saffrony one you see on the Indian flag isn't the only orange shade in the world! You can experiment with orange paint colours with different undertones such as brown, yellow, or pink. Autumn Flame (2097) is just-the-right orange wall colour more towards brown. The colours Swinging Sarees (4097) and Gilded Lily (2056) are superb orange tinges with pink and yellow undertones respectively. Try something unique and make your home a stunning place to look at with these remarkable orange wall paints. No matter what theme you try for your house, there will always be one orange shade that will create the best backdrop. So find your theme, find your comforting orange paint colour, and get started with redesigning your living room or bedroom. You need at least one orange colour room in your home!
Nerolac Paints, a leading paint company in India offers a wide range of paint colors & decorative wall painting solutions for homes & offices.
Get In Touch
Previous Blog
Make Your Office Happier with the Right Paint Colours
get our updates in your inbox!