6 Best Blue Wall Paint Combination Schemes
Blue is an alluring home paint colour, and we know that it is one of the most popular choices for homeowners. But have you ever tried to pair up this amazing home colour with another colour or hue? Blue is a versatile colour, and it can complement nearly any other colour for perfectly-balanced blue wall paint combinations. In this article, we list down some of the best wall colour combinations with blue that you can consider for your living room or bedroom. So, be sure to bookmark this page so that the next time you wish to create something unusual with blue home paint colour, you have ideas right at your fingertips! 1. The Sky-Cloud Duo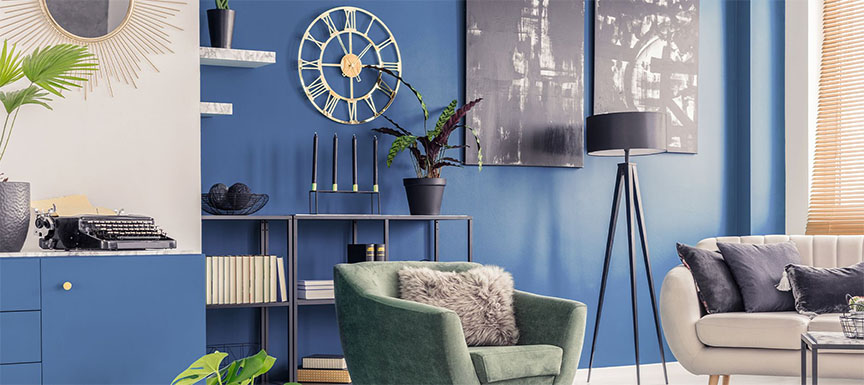 The best colours that blue pairs up with are white and off-white. A down-to-basics palette of blue and white looks awesome when they are used together in a room. Hints of white scattered throughout the space help to mellow the other more dramatic hues of furnishings and accessories. Yes, you must ideally pick bright-coloured draperies, throws, and cushions for your bedroom and living room with this blue wall paint combination. If you wish to go for white furniture and upholstery, your space will look nothing less than a dreamy affair. 2. Creamy Dream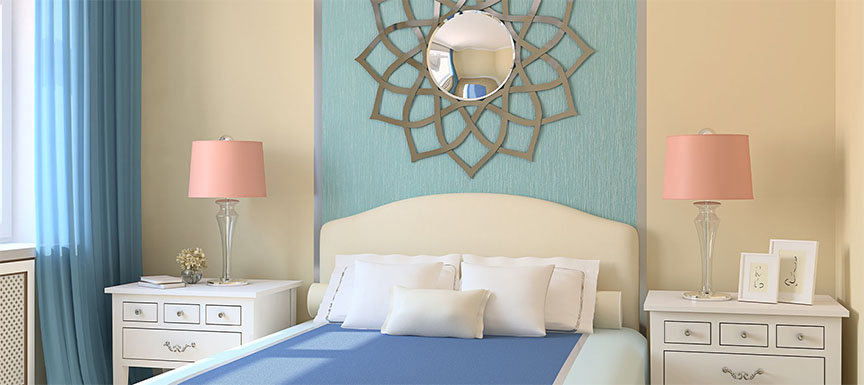 A pairing of blue and subtle creme colours like Cool Canteloupe (2088) or Daffodil (2031) creates a pretty vibe for all kinds of living rooms. The best way to multiply the grace of this blue wall paint combination is to add some golden elements to your space, say golden lamps, ornaments, and photo frames. Select deep brown-coloured upholstery for this room for some contrast. 3. Juiced Energy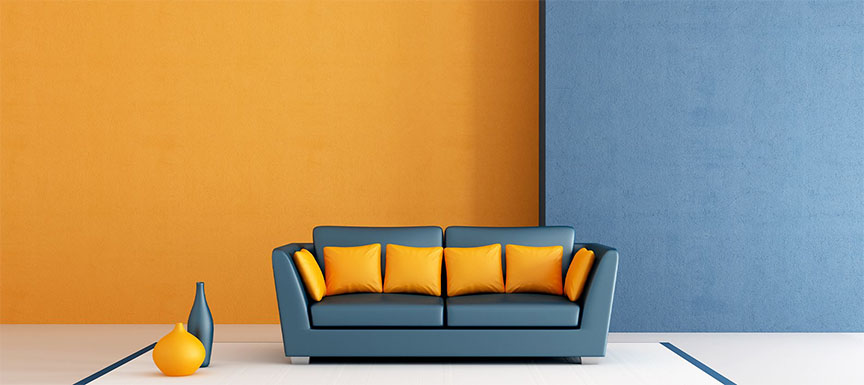 Your home decor can take an interesting turn with a few simple (or electrifying) updates. Blue walls paired with equally striking accent colours, such as tangerine orange or hot pink, give any room youthful energy. Your room will look vivid when blue walls get a splash of contrast from orange wall detailings and accent walls. You can even go for yellow instead of orange. For a cheery colour combo in a family-focused room, yellow-and-blue wall paint combinations will never go wrong. Neutral-colour furniture allows the colourful walls and accessories to shine. 4. Refined Magic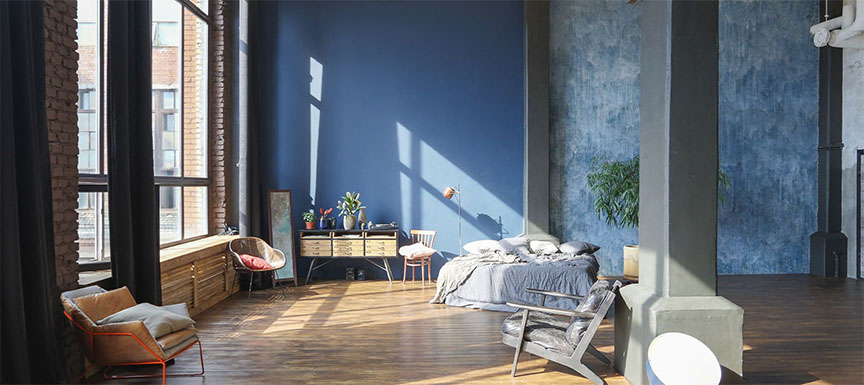 When two strong and appealing colours come together, what comes out is nothing less than brilliance. If you want to create a refined impact with a duo-toned blue bedroom colour scheme, grey needs to be the other colour. When a rich tone of grey combines with flattery blue, they give your space an instant makeover. And the best part is that you don't have to think too smart to decorate and accessorise this room. This colour combination is ideal for bedrooms with minimal accessories and furnishings. 5. Natural Aura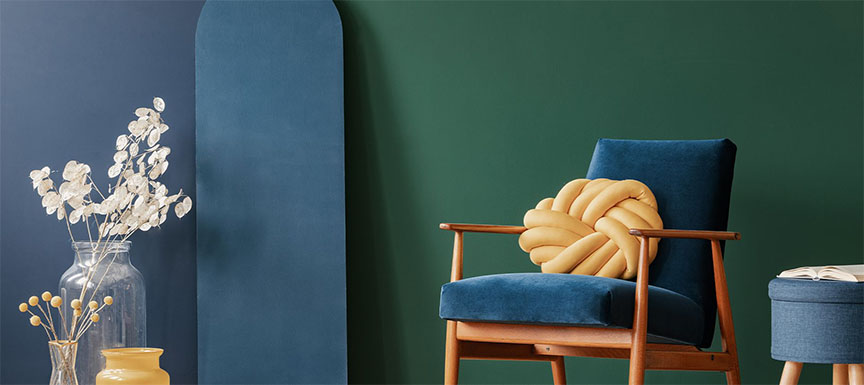 Create a sophisticated statement in your living room with the deep shades of blue and green. These colours have everything that you need from relaxing home paint colours. At the same time, they also bring elegance to any kind of space. Bring the best of nature together in your room and decorate the space with bold-coloured focal points like huge armchairs and metallic tables. These two cool colours are examples of two totally contrasting colours that also complement each other. 6. Tone-on-tone Theme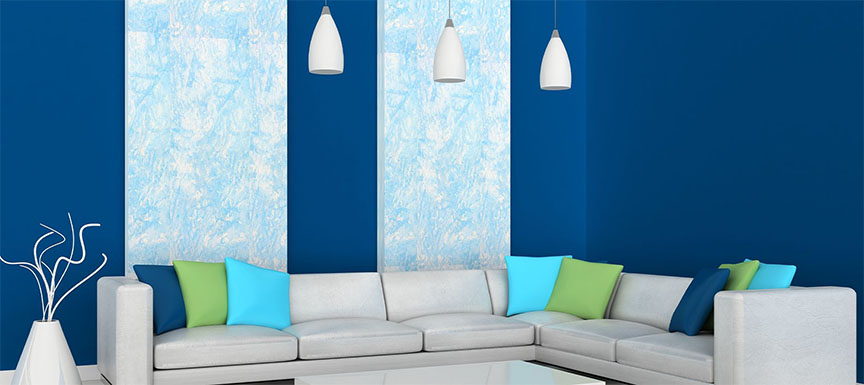 You don't always have to look for another colour for stunning wall colour combinations with blue. You can even choose two distinct shades of this colour for blue wall paint combinations. Sometimes a splash of blue can go a long way. And using a two-toned blue living room colour scheme is the perfect example of this fact. So mix-and-mingle dark and light shades of blue and combine them with contrasting details like yellow cushions and black furnishings. Got blue on your mind? Try these blue wall paint combinations, and if you want more colours in your space, you can always play around with the upholstery, furnishings, and decorative elements. You can discuss it with our master painters if you have any other colour in mind to create wall colour combinations with blue.
Nerolac Paints, a leading paint company in India offers a wide range of paint colors & decorative wall painting solutions for homes & offices.
Get In Touch
Previous Blog
Bring Your Childhood Back with These Vibrant Colours
Next Blog
Playing Around with Purple Wall Colour in Your House
get our updates in your inbox!