Wall Paint Design Ideas that will give an Ethnic Look to Your Home
Old is gold, and some of us are deep-rooted towards that feeling. Living a traditional life and having a classic feel at home are decisions influenced by emotional strings; hence they should be perfect. There are several antique interior accessories out there to give your house a traditional look. But did you know that interior wall paint design also plays a vital role in enhancing the ethnic effect? Try our suggestions of colours and textures for you to play with your wall paint design ideas and get the look of your choice.
1. Go Minimal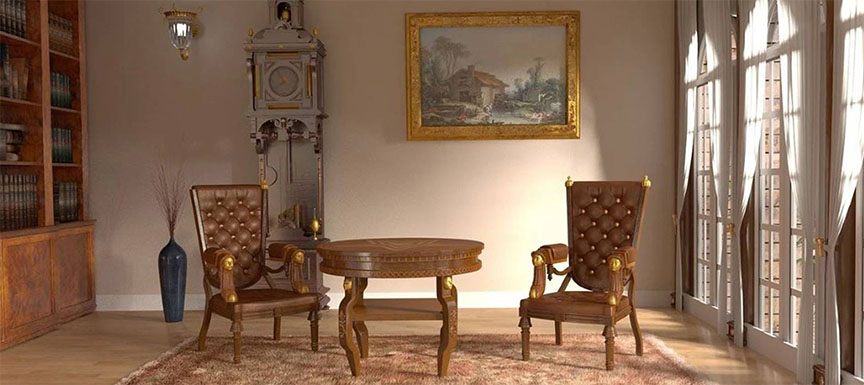 The shades of beige and white are some finest wall painting colours. At times, keeping it minimalistic works wonders. Pairing your wooden furniture with our French Vanilla (2687) or Heirloom (2750) shade goes best for a subtle yet traditional look. This shade gives a striking effect if you place exquisite and colourful traditional artefacts on the walls.
2. Stamp the Culture
Did you know that the market is filled with pretty stamps and stencils inspired by the traditional art of India? You can make the best use of these stamps and stencils, couple them up with Nerolac's painting range, and transform your living room and bedroom into a masterpiece, a traditional masterpiece. Paisley, Mandala, Kalamkari, Warli, Aztec, Navajo - get your favourite stamp or stencil and pick a rich colour, something like bright red or golden. You will fall in love with what you see at the end of the day.
3. Opt for Textures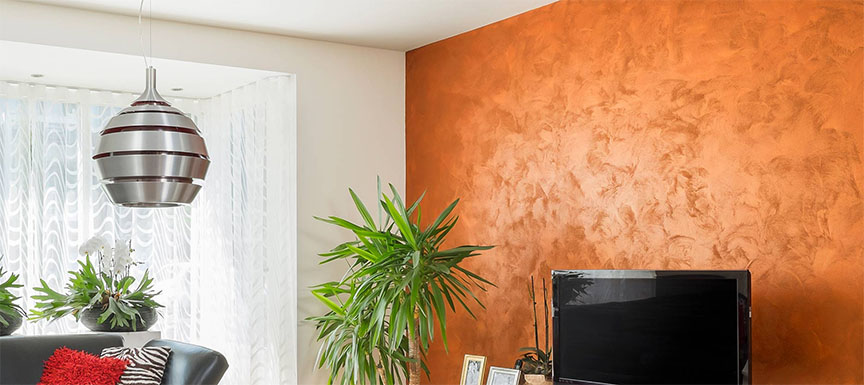 Ever imagined getting an ethnic-looking texture on your home walls? Or if you dress up your home walls with pretty fabric patterns that reflect Indian tradition? Well, you can do that and make your space look traditional. The right textured walls can give your room a rustic look to intensify the entire home's traditional feel. Once done, decorate the space with matching traditional elements. Wooden murals, showpieces, handicrafts, and traditional paintings will be ideal to redefine the essence of your simple room.
4. Highlight Focal Points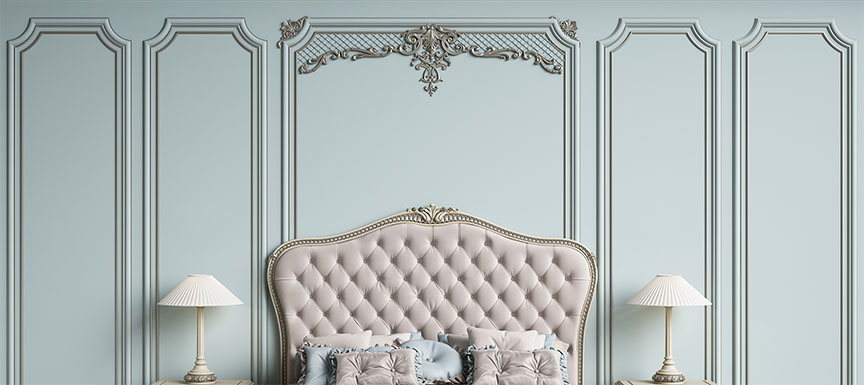 You are already blessed if your home walls and ceiling have focal points and wall detailing. Highlight all the mouldings, carvings, sculptings, and designs your walls, pillars, ceiling, and other surfaces have with a contrasting colour. After all, that's how forts, palaces, and monuments in India depict their culture and tradition. All of them have beautiful focal points in contrasting colours. And nothing more than these monuments reflect the Indian tradition.
Getting an entire traditional setup in your home is not a difficult task. All you need to do is get your finest furniture and fittings and pair them with our elegant range of shades. If you are confused about how to go about this, you can also speak to our expert painters. Your home is your happy place; paint it, flaunt it!
get our updates in your inbox!