How To Blend Styles And Create a Perfect Bedroom Look
Your bedroom is a space where you feel relaxed and comfortable. It is your personal getaway that brings you peace. Even if you have a small space, creative designs and styling can make your bedroom look luxurious. Gone are those days when you had to stick to simple colour layouts; now, you can blend in different colours and styles to create a perfect look for your bedroom. Here are some of the ideas that you can try. Let's Start with a European Wall Style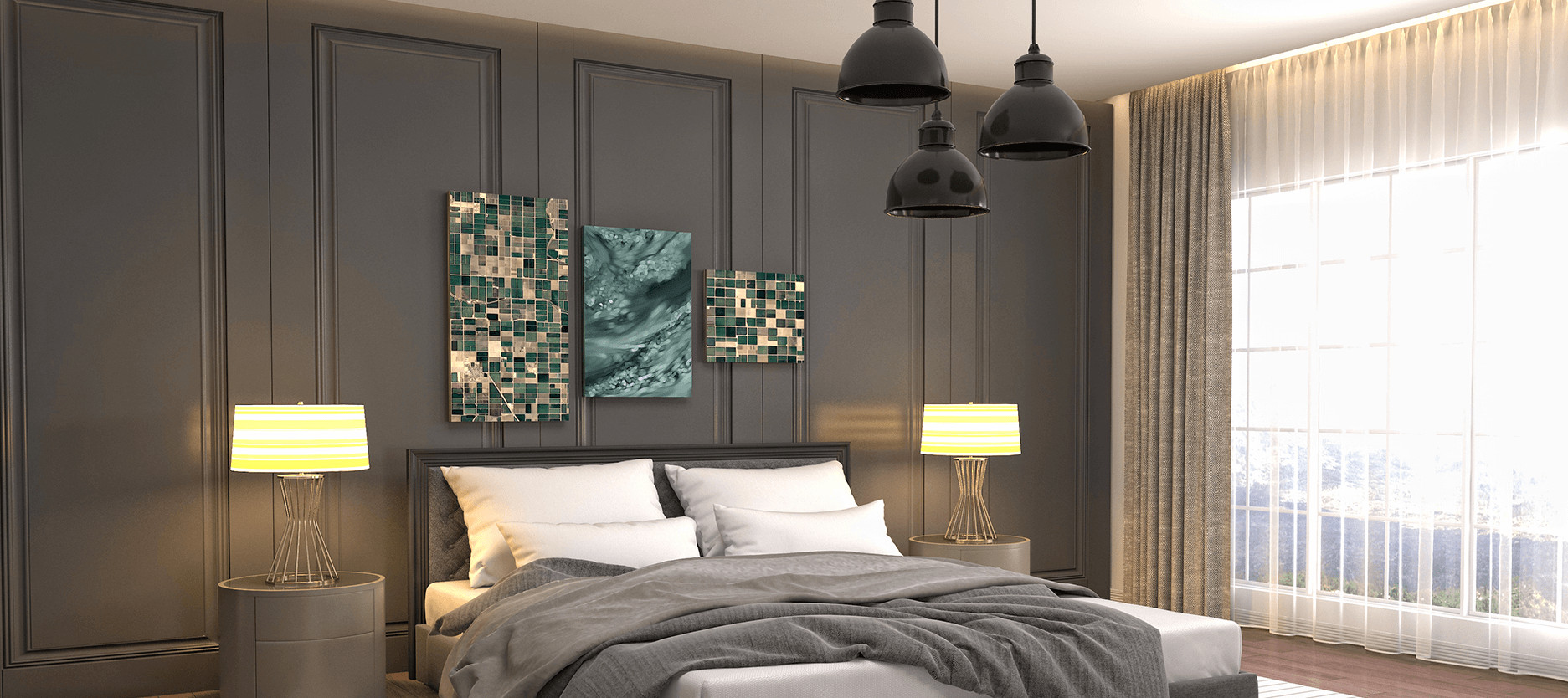 European Wall design style has always been a trend in India. They give a palatial feel to your bedroom. Using solid colours on these walls give your space an elongated feel and are soothing to the eyes. You can place traditional furniture and artifacts around to enhance the entire vibe. You can opt for deeper shades like Forest Shade (2530) or Ashberry (2355), or lighter shades like Tussar Silk (W-128) or Strawberry Cream (4103) to give your room the opulent vibe. You can't go wrong with a Monochromatic Vibe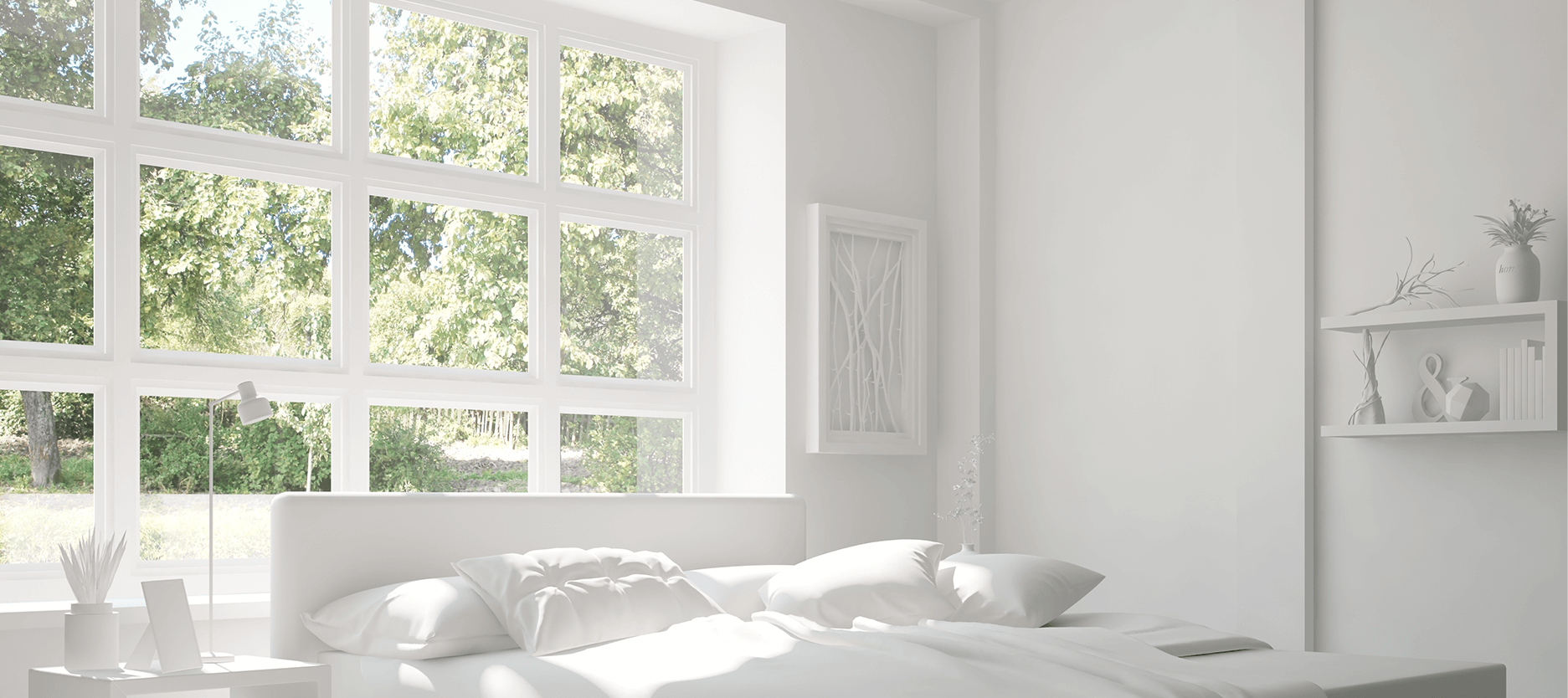 Monochromatic colour schemes are easy to design as they use only one colour shade and use different tones from the same angle on the colour wheel. If you want to go easy on your bedroom and have delicate and eye-catching fixtures around, you can opt for a monochromatic style to balance the overall look and feel of the room. Pick a colour that you love and spread that colour magic to your entire room. You can have your walls, bed, side table, lounge chairs, and even things as small as frames or flowers of the same shade. Vibrant Shades & Stripes are always in Style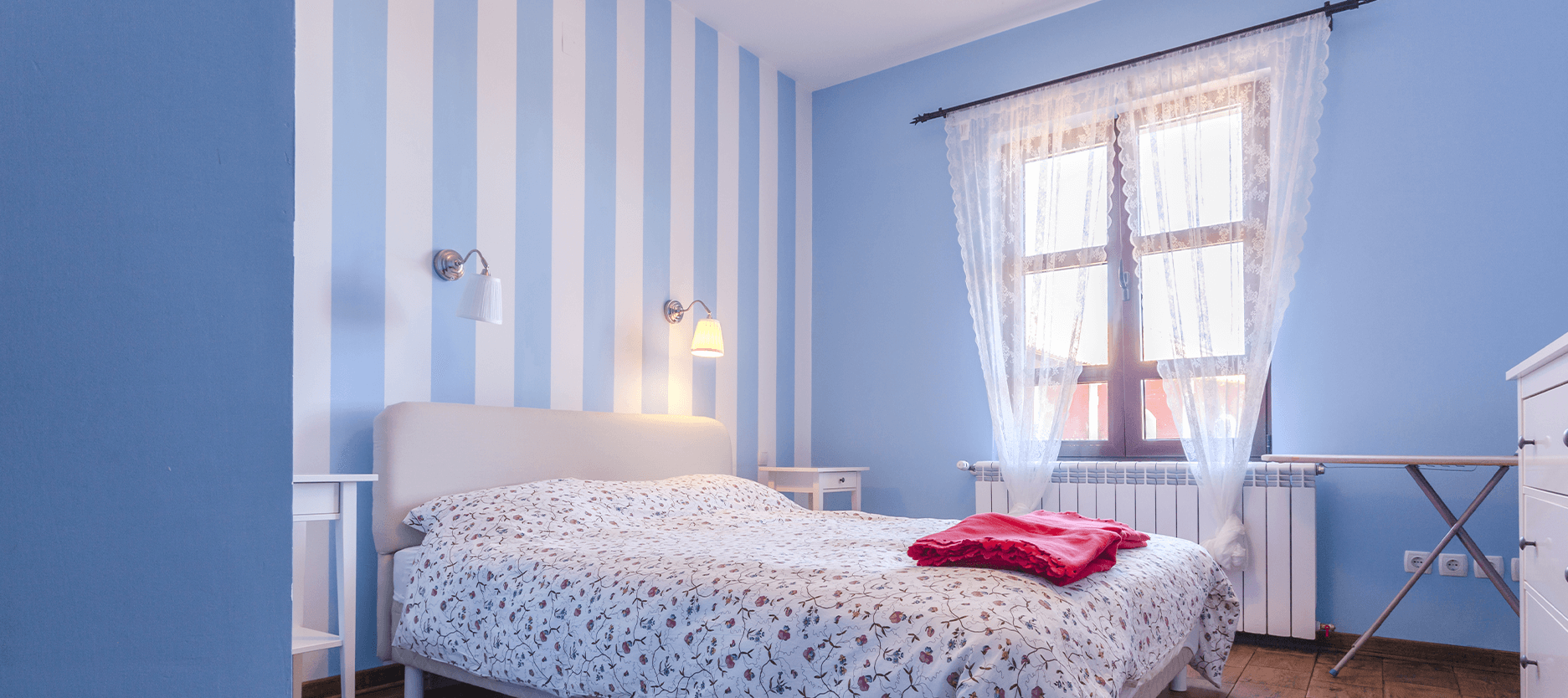 Stripes are one such design that never goes out of style. But, if you love to go over the top, blending stripes with striking shades can give your bedroom the extra feel. It is trendy and stylish and easily goes along with modern furniture and fixtures. You can either have stripes of a vibrant shade with white or pair two or more colours of deeper and lighter shades accordingly. You can make use of Nerolac's Colour My Space app to preview how each colour will look on your bedroom wall. Intense Colours with Character might be right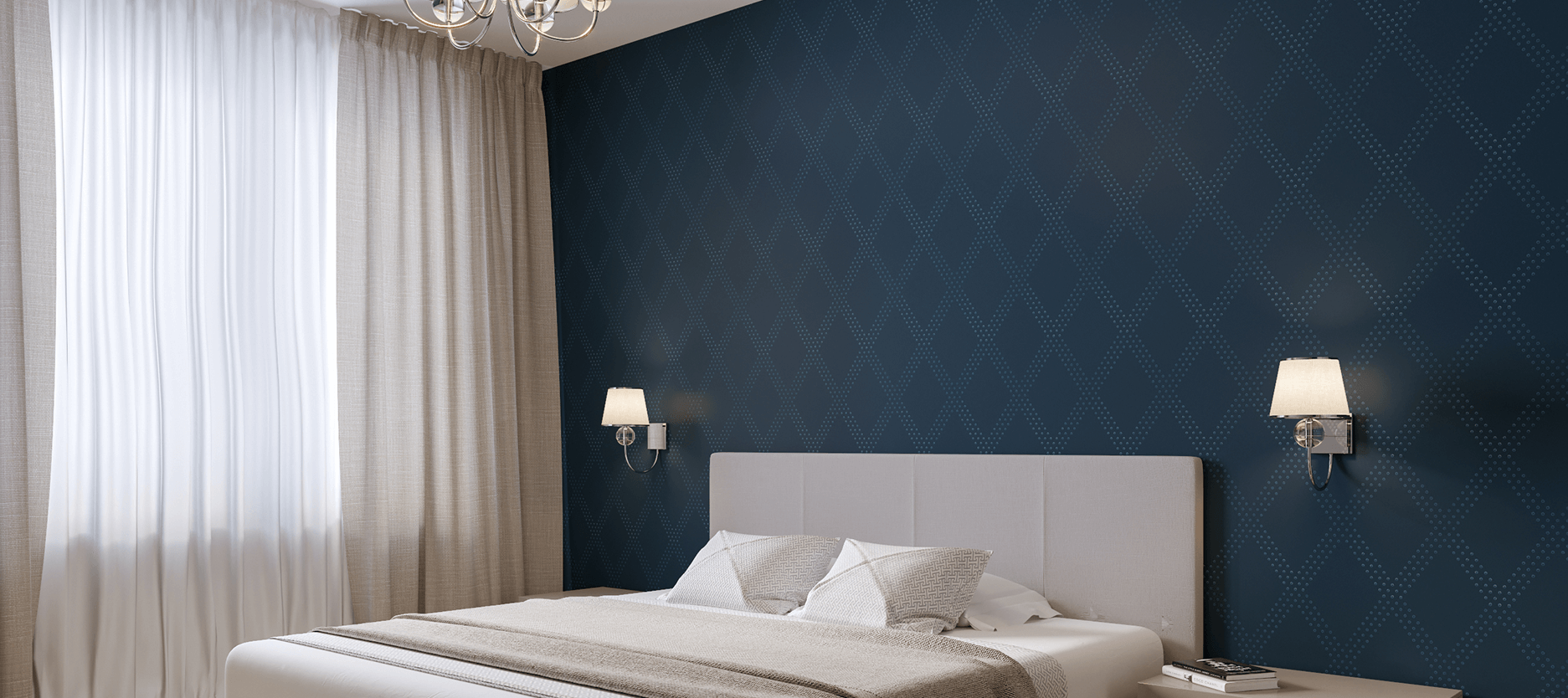 Some people love to have their bedroom in darker shades. You can blend these darker shades by keeping one wall with texture and the remaining bedroom walls subtle. It is one of the best ways to give your bedroom a lavish feel. As intrigued and difficult it may seem, textured walls can easily blend in with different colours. It looks best with darker and intense shades, as even the minute textures get highlighted on a more profound background. You can opt for colours like Magician's Code (4181) or Burnt Brick (2147) for the best look. Your bedroom has to bring you peace and relaxation to rejuvenate you for the next day. Choose colours of your choice, styles that you like and make your bedroom a reflection of you. Invest in quality colours so that you do not have to re-do your paint time and again. Nerolac offers a range of shades of different colour families, made to suit every individual's choice. If you wish to give your bedroom the look of your dreams, feel free to get in touch with us for further assistance. Our experts are here to assist you in bringing your imagination to reality.
Nerolac Paints, a leading paint company in India offers a wide range of paint colors & decorative wall painting solutions for homes & offices.
Get In Touch
Previous Blog
How to Protect Exterior Walls From Different Weather Conditions?
get our updates in your inbox!