How to Perk Up a Plain White Wall
Just because your home has white walls and other white elements doesn't mean your space is boring. White is an elegant colour. This colour alone has all the power to make your living room or bedroom look marvellous. But if you wish to add some oomph or style to your white rooms, you must know that even neutral walls can make that happen. All you need to do is try these decorating and wall painting ideas for your space. 1. Deck It Up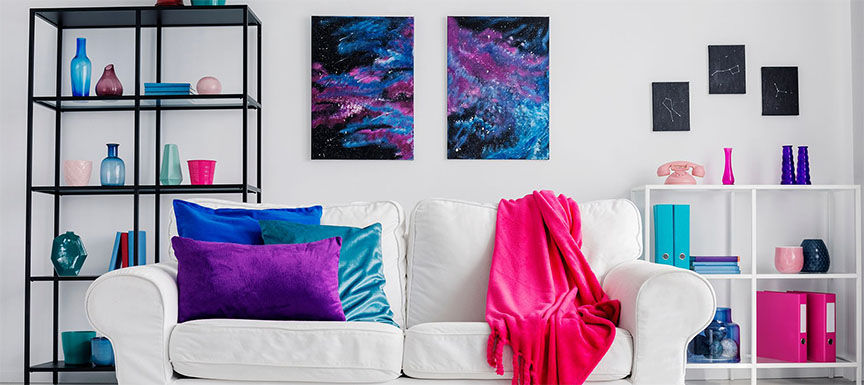 The easiest step to spruce up your white walls is to decorate them with artwork and accessories. Find framed artwork and paintings that will complement your room's decor. . You can also hang an artistic piece of cloth with your favourite design on it. If you like having boho vibes in your space, you can hang a mandala-designed cloth or scarf on the white wall. You can even combine multiple colourful pieces to redefine the white walls. 2. Strippy Trippy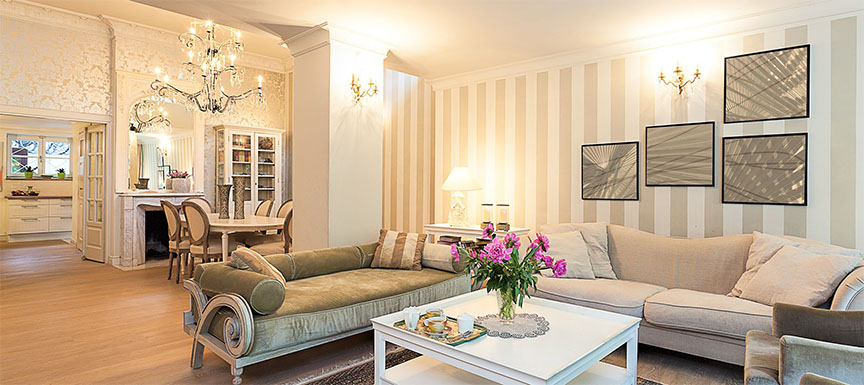 Planning to try some simple yet stunning wall painting ideas? Why not try striped work using the white wall? Pick one or two colours that you wish to incorporate in your home's decor. Now make horizontal or vertical strips using the new colours and white. You can decide how wide you want each of these stripes to be. But make sure that all the stripes are of the same width and are at equal distance from each other. To make this an even more stylish pattern, you can try the zig-zag chevron pattern or make diagonal stripes. 3. Pattern-ify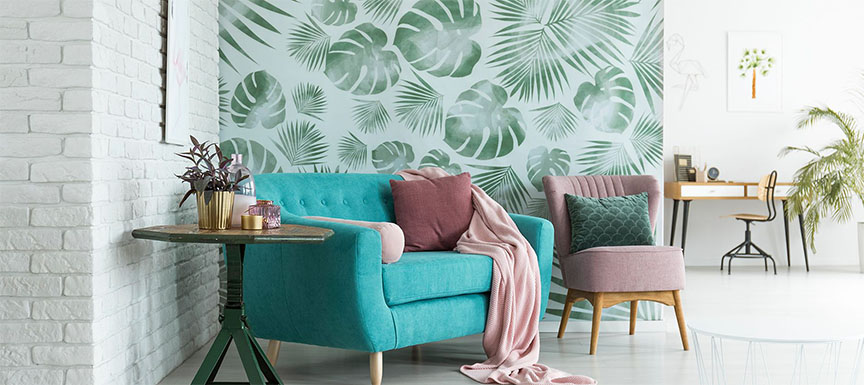 When it comes to wall painting ideas, you can be creative and experiment with various classy patterns. There are so many things that you can do to redefine the beauty of white walls. You can try the ombre technique, where another, preferably darker colour, gradients to white. Imagine a wall that is dark blue at the top, and gradually tones down to white. Pretty, isn't it? Another technique to try is stamping. Pick a stamp or stencil of your choice, take a dark colour that you love, and stamp or colour through the stencil on white walls. This way, the entire wall will be covered with a strategic wall painting idea. 4. Living Walls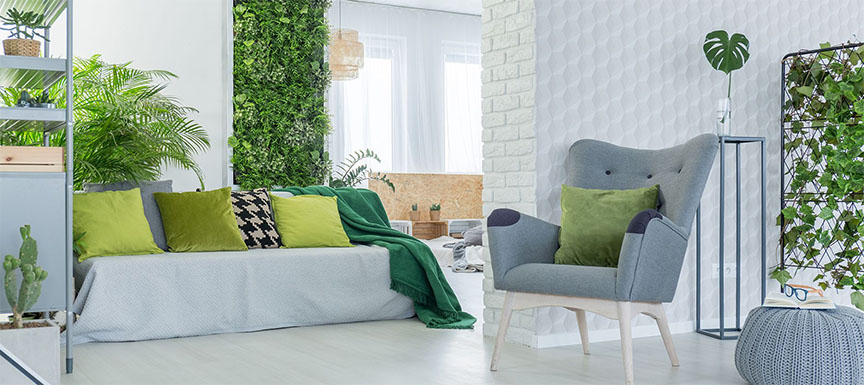 If you live in a small house or you don't have space to design your home garden, this is for you. Select a portion of your white wall and prepare the portion to install a vertical garden. Ideally, a vertical patch of about 1-3 feet wide looks outstanding. You can even select a big rectangular frame where you put all the plants of different colours and shades. The combination of green plants and the sugary-white wall is beyond remarkable. 5. Detail Play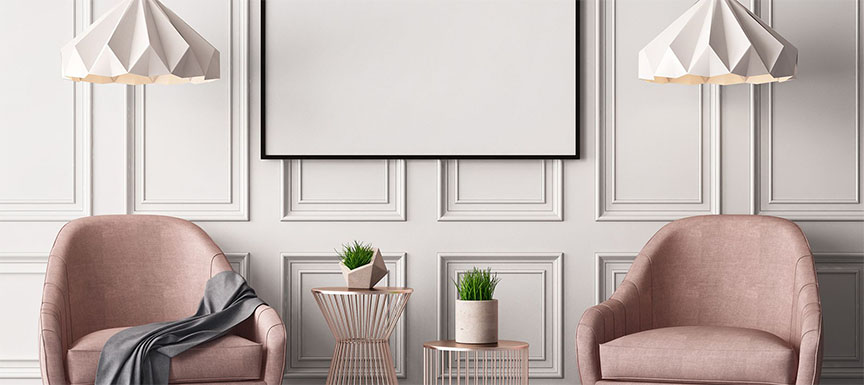 The next painting idea will require you to add detailings to your existing wall. Wainscoting, millworks, mouldings, and skirtings can be added to the plain walls to add some depth to them. Once these decorative wall detailings are added, you can then play around with whites and other colours. The first thing you can do is let the entire wall be white. White walls with wall detailings still look amazing. You can also use a second colour to redesign the wall designs. Either let the wall be white and paint the millworks or wainscoting with the second colour, or do it vice versa. No matter what you select for your home walls, we can assure that the final walls will look graceful. There are endless possibilities to play around with white walls and create awesome wall painting ideas using our Masterpiece Whites range. You can call our master painters who will take a tour of your house and suggest creative wall painting ideas that will give your home an interesting facelift.
Nerolac Paints, a leading paint company in India offers a wide range of paint colors & decorative wall painting solutions for homes & offices.
Get In Touch
Previous Blog
Playing Around with Purple Wall Colour in Your House
get our updates in your inbox!