Colour Tricks to Make Your Tiny Room Look And Feel Spacious
With skyrocketing real estate prices, it is getting harder and harder to buy spacious homes. But that does not mean that you cannot make your small home look spacious. You may have come across many homes that are small, but yet look large and spacious There are many tips and tricks to make your tiny room look and feel spacious. They can give the illusion of a larger space. Many of these tricks involve the smart use of home colours. With the help of effective home painting techniques and home paints, you can work wonderfully with the little space you have. At the end of the day, it's all about making the best with whatever you have and these home colour tips and tricks help in achieving this endeavor. Use light colours and bold contrasts Opting for light colours can help create the desired optical illusion to make your rooms look bigger than they really are. Light surfaces tend to reflect more light making the room look spacious. They help natural light maximize its impact on your room. Dark shades tend to make your rooms look smaller. So, you need to make use of your contrasts wisely. Try painting your wall trim and moldings in a lighter colour than the one you apply on your walls. Use these hues to make your rooms feel spacious Grey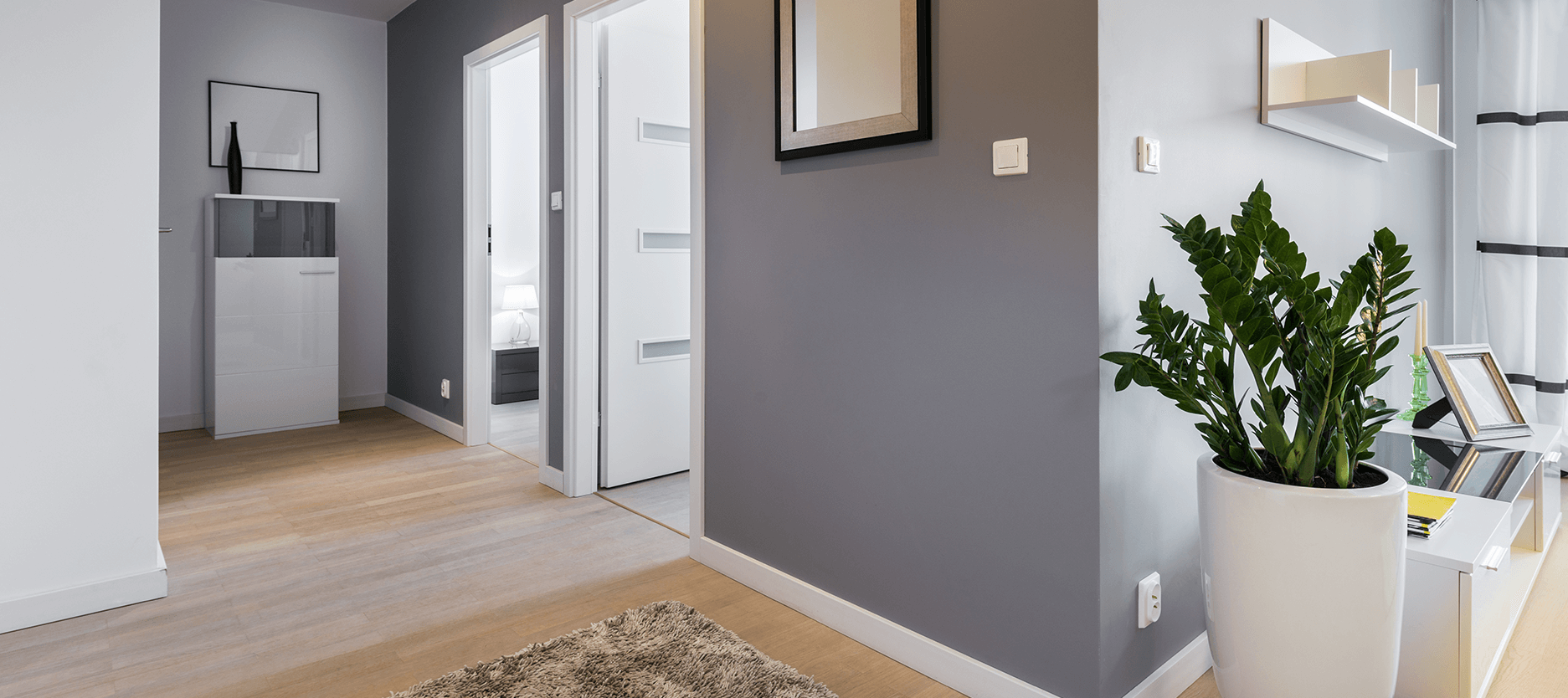 Opt for softer shades of grey to create an open and calming space. Grey also works well with any colour palette. It is the perfect shade for those of you who do not want to go with white. Aqua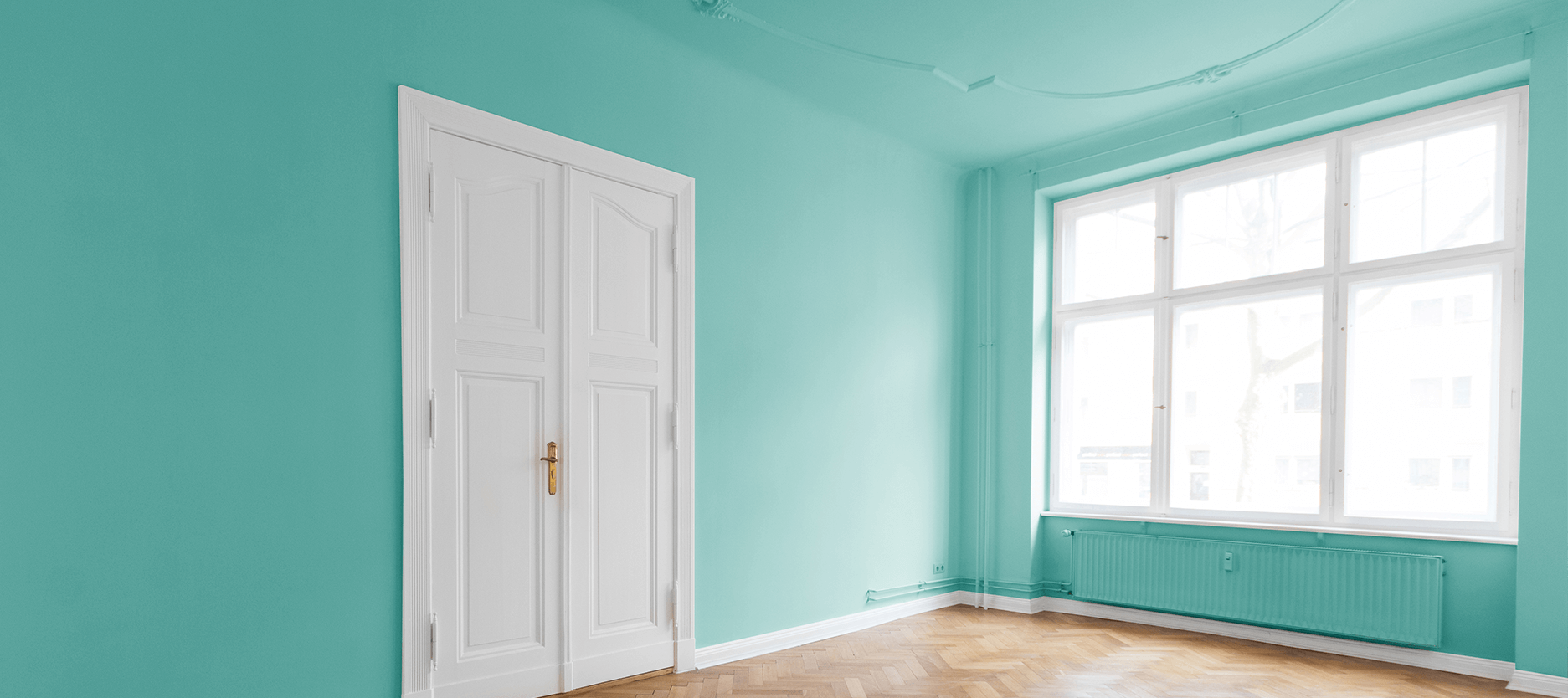 Don't we all love aqua and its holiday like effect in our rooms? It is perhaps one of the best shade for those of you who are ardent beach lovers. To your surprise, aqua is another home colour that can make your rooms look bigger. Lavender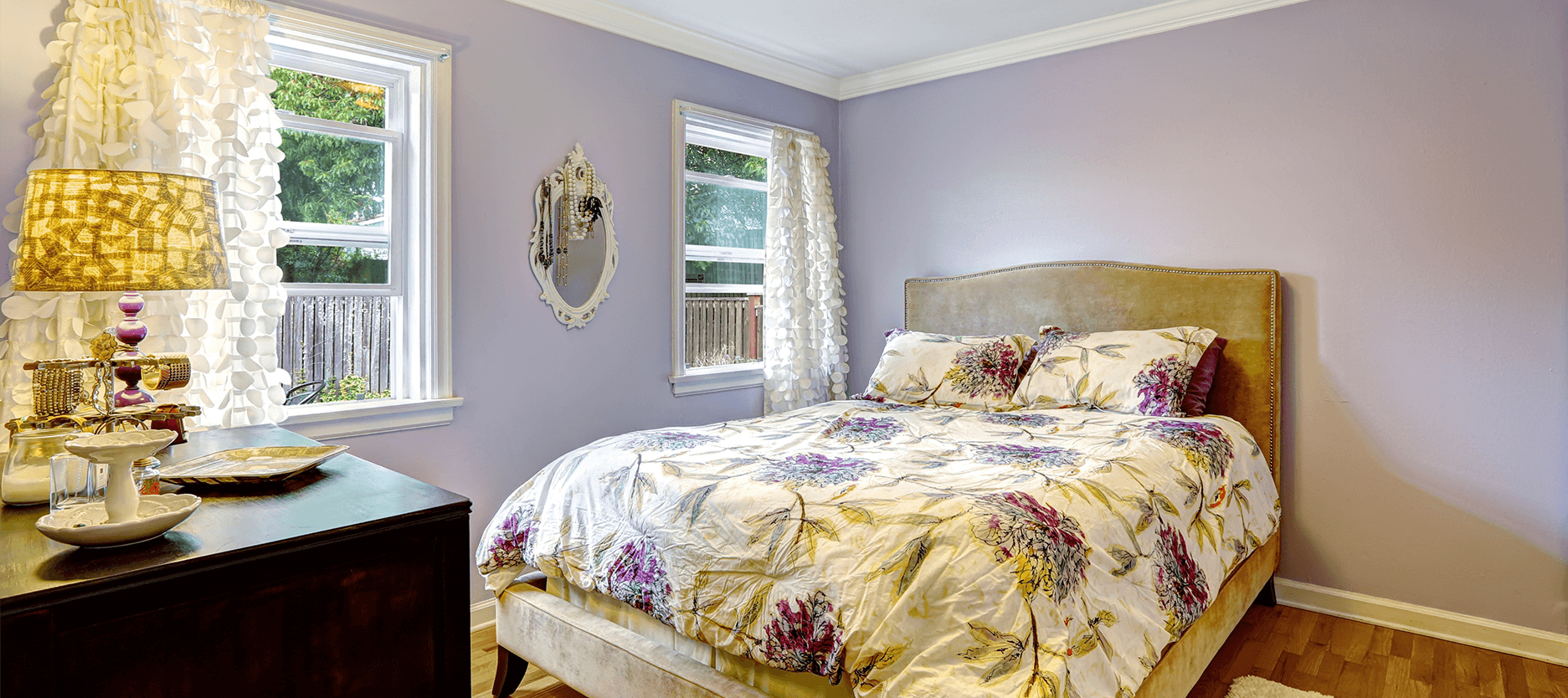 The hint of floral can add a whole new charm to your home. Bored of the rose shade? Try lavender - another home colour in our list that can virtually maximise the space of your room. Use vertical patterns and lines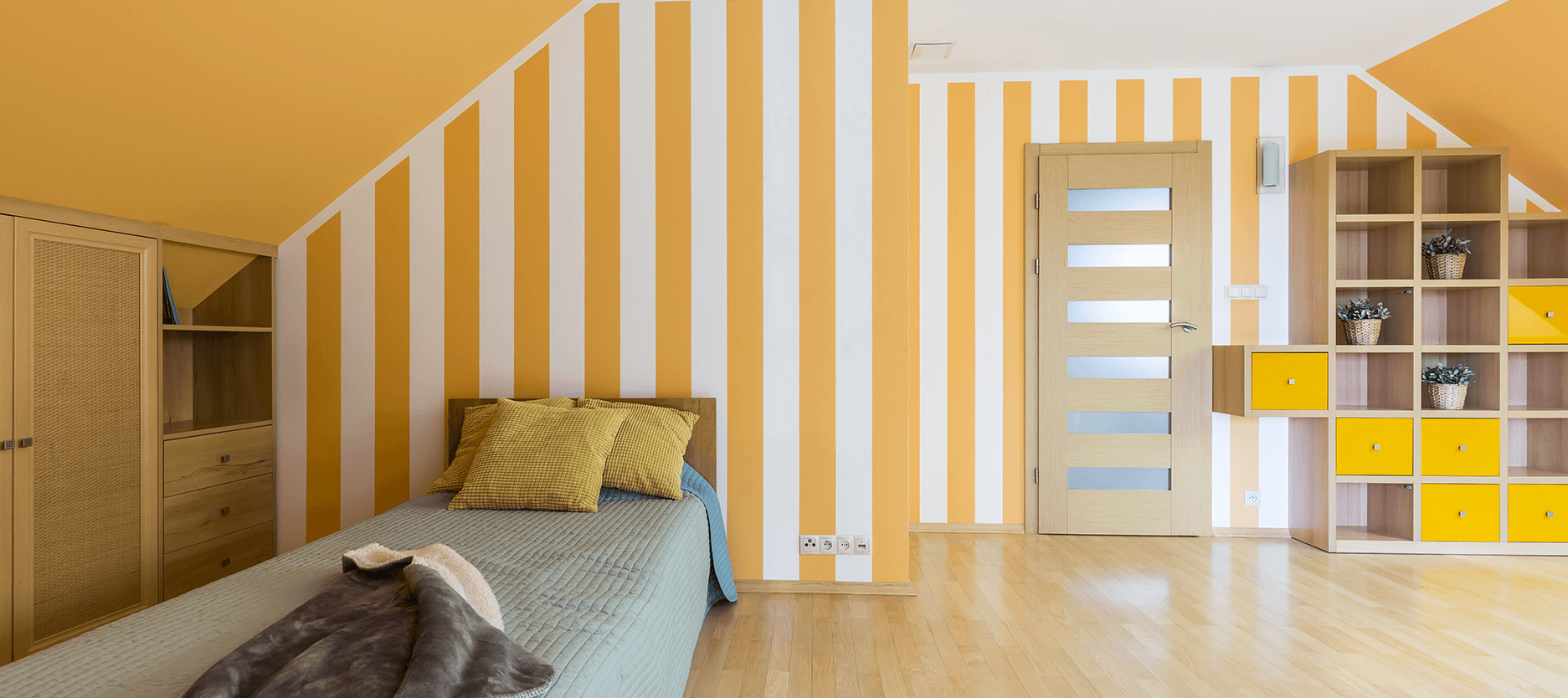 Painting strips can make your room look longer or wider depending on the type of strips. Apart from the optical illusion, it can also add visual interest. Incorporate stripes in your home painting and see the difference it can make for your room. These were some of the popular home colour tricks that can make your tiny room look and feel spacious. Make the most of these tips and watch the magic that home colours play out in your rooms. Looking for more tips on home painting? Consult with us and get to know more about beautifying your homes with different hues of paints.
Nerolac Paints, a leading paint company in India offers a wide range of paint colors & decorative wall painting solutions for homes & offices.
Get In Touch
Next Blog
Let Your Home Shine in the Rain: Protect Your Home Paint with These Pro Tips This Season
get our updates in your inbox!