Look at any form of art, be it poetry, prose, paintings, music, or food, the deeper one can delve in them the better the piece of art. Depth adds much-needed drama to art forms. The more layers an art form has, the harder our minds work to comprehend them. This is precisely why we enjoy depth, drama, and complexities in art forms (so is the case with life). When it comes to home decor, textures can add a new dimension to your living space. Wall texture paint designs for living room can enhance the overall appearance of your space and make it look worth a million bucks. Are you looking for wall texture designs for living room? Scroll down to get a glimpse of the most popular wall texture for living room in the market to elevate the awesomeness of your space.
Classic Stone Effect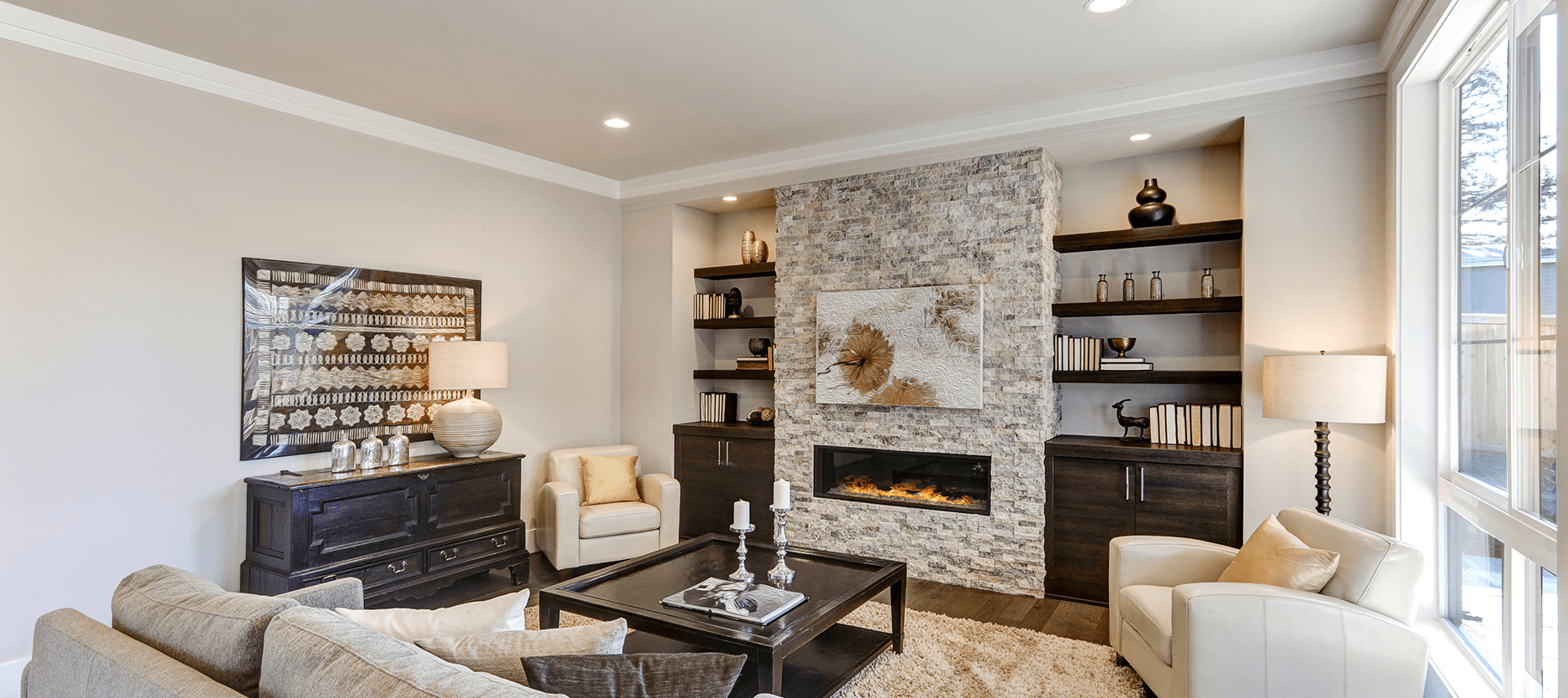 Consider going for a classic stone wall treatment for one of the walls in your living room. Stone walls add class and charm to any living space. This wall texture for living room can provide an interesting contrast to the modern furniture in your living room. The stone wall will feel like the 'blast from the past' whereas your paintings, furniture, and home theatre will add contemporariness to bring about a perfect balance.
Mosaic Magic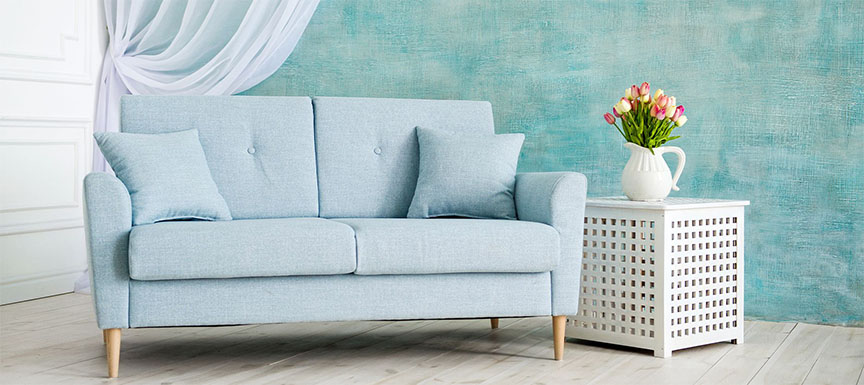 Give your bright and spacious living room a playful touch with a cleverly placed tile mosaic over a focal wall. This addition will instantly spruce up the aesthetic value of your room. You can attain the tile-like design texture with the help of different painting techniques. You can ask the painting experts to use the
combing texture application technique
. In this technique, comb-like instruments are used to create patterns such as zig-zags, wavy lines, checkerboards, etc.
Rustic Dash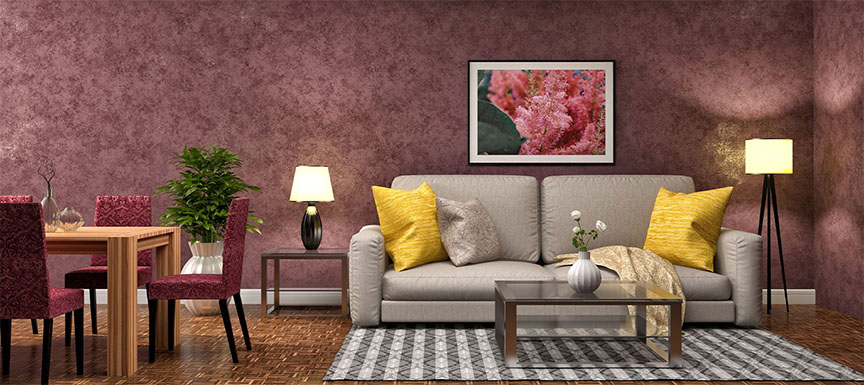 You can also opt for rustic metallic wall texture paints for your living room for a cool, raw feel. If you are into earthy designs and patterns, then rustic or rough textures are something you would love to have in your living room. If you tell our painting expert to use rustic texture paint designs for living room, then you will find them use a technique called rag rolling to create a rugged appearance on a wall. And if you plan to do this on your own, all you have to do is dip a rag into the paint, squeeze out excess paint and roll it along the wall for a gorgeous look.
Floral Patterns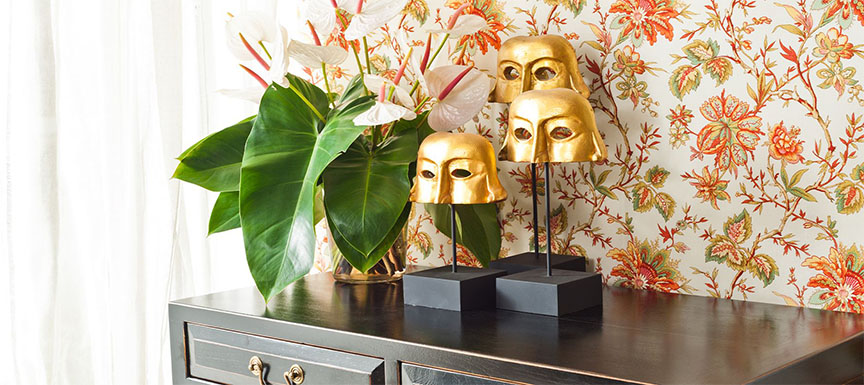 Floral designs, be it in print, embossed, or carved, look elegant. You can use floral texture paint designs for living room on one of the walls. You can look up interesting floral patterns online and try to mimic them on your wall. This can be done with the help of stencils and stamps as well. There are various wall stencils and stamps available in the market that can be used for achieving the floral texture of your choice. All you have to do is find the right tool for beautiful textures in your living room.
Cotton Course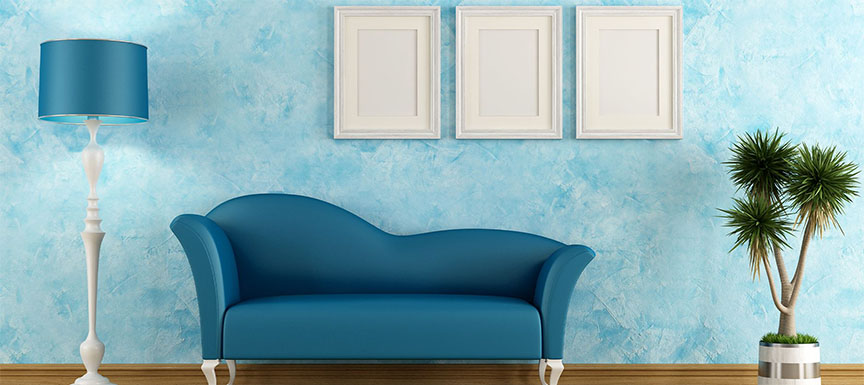 Ever wondered if you could bring the
dreamy effect of clouds
in your living room? If yes, then we have just the technique for you. All you'll need is two colours of your choice and a cotton bag. Coat one of your living room walls with one of the colours and let it dry for about 15 minutes. Now paint the second colour over this. Crush the cotton bag and stamp on the wet wall. Viola, the alluring wall texture paint designs living room is ready! Now, this wall can be a perfect feature wall for your room with minimal furniture and decor elements.
Geometrical Fun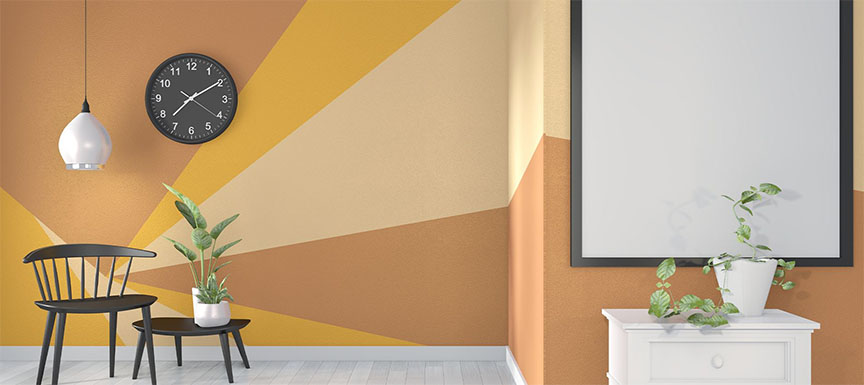 Did you know that you can transform your living room wall into a masterpiece with geometrical figures on them? Yes, it is possible. All you need is to select a series of home paint colours and the patterns you want. You can take inspirations from
our Culture Design pattern
or look for amazing designs online. Triangles, squares, rectangles, and polygons, you can try all of these in strategic patterns on your living room feature wall and see how stylish your living room instantly becomes.
Stripy Punch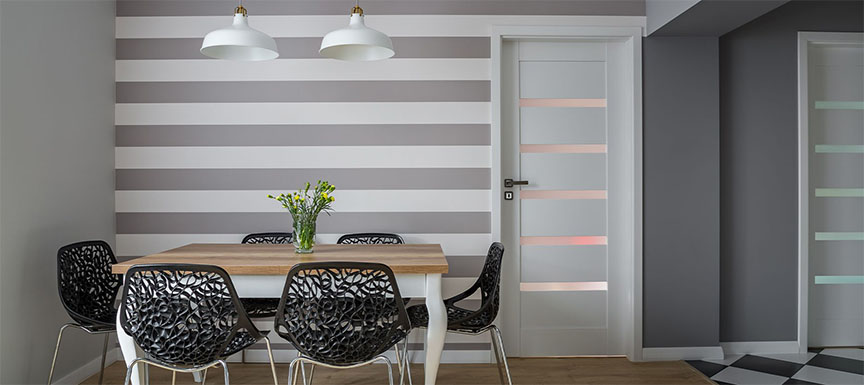 We all love stripes, no matter where they are. When used as a wall texture design for living room, this pattern won't ever go out of fashion. Lines of your favourite home paint colours running straight from the ceiling to skirting are ideal for living rooms of all sizes and styles. You can also add a dash of style to your space with horizontal striped, diagonal-alternating technique, or dual-toned chevron wall colour texture. Just decide how many colours you want in your living room. We hope we have managed to blow your mind with these exquisite texture designs for wall paints. Connect with us to know more on such wall texture paint designs living room.
Next Steps?
Want to know which colours will look good on your walls? Use Nerolac's Colour Palette and get colour combinations of your choice in seconds.
Looking for "paint shop near me"? With Nerolac Store Locator you can find a paint store nearest to your location in seconds!
Warm or cool, loud or subtle, fiery or earthy, whatever be your choice, we have what you want.
Nerolac Paints, a leading paint company in India offers a wide range of wall paint colours & painting services & solutions for homes & offices.
Get In Touch
get our updates in your inbox!