Some of the best exterior house paint ideas are those that turn heads. And sticking to just one colour for your home exteriors is too old an idea to do any justice to your home's appeal. Try out something new, something like exterior paint colour combinations using two or more colours. And we aren't asking you to paint your home the age-old green and white. After all, why settle for basic colour schemes on the outside when you can experiment with the best colour combination for house exteriors? Scroll through for seven on our favourite colour combination for house exterior painting.
1. Cinnabon Magic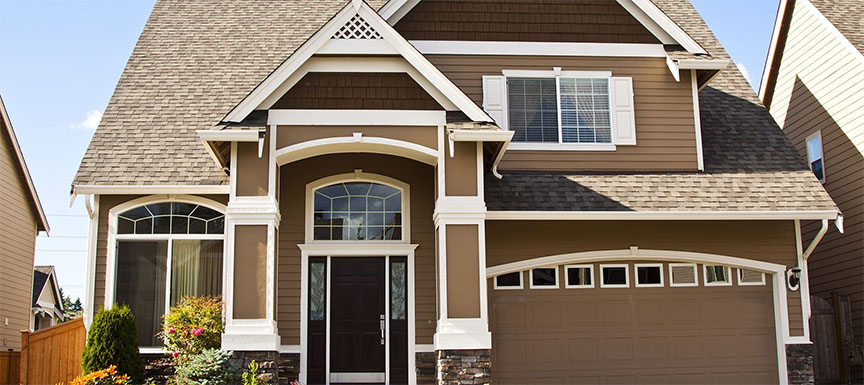 Browns are for sophisticated; browns are for elegance; browns are for rustic feels. The first scheme for exterior colour combination for Indian homes should include various shades of brown. Do you think walls and roofing are the only scopes of adding some colour to your home? There's a lot more like siding, windows, doors, trims, railings, shutters, etc. Use all of these elements to rock the perfect exterior colour combination. Decide which shade of brown goes where so that you don't end up overdoing browns on your home's exterior. If you do, your home may not look unique.
2. Pretty Please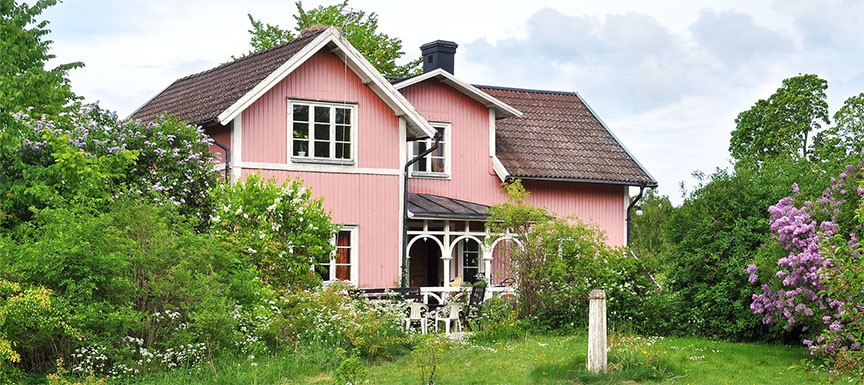 Pink home paint colours
aren't just meant for home interiors. In the list of sweet exterior colour combinations, pink with other colours make it to the top choices. Bold or subtle, you can choose your theme and pick the right shades of pink to make the theme. For a bolder choice, you can paint your exterior walls with a dark pink tone like Tango (4114) with dark grey doors and roofing. And for softer exterior house colours combination, Happy Valentine's (4110) with off-white details work the best.
3. Neutral Renewal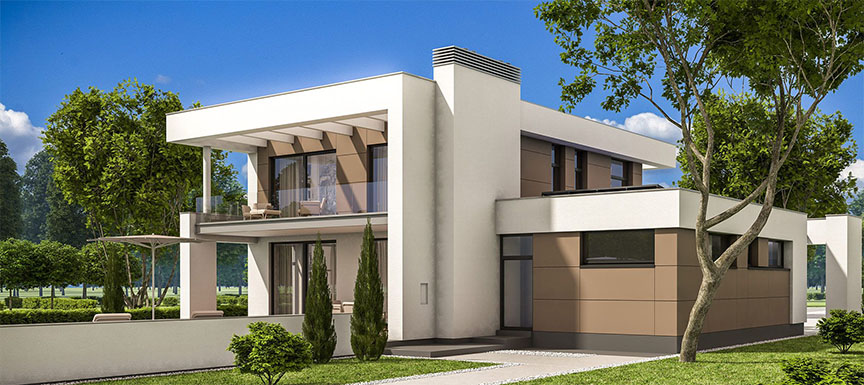 For people who love to keep it simple, the neutrals remain their timeless choice. Pick hues like Carousel (2059), Espresso Cream (2766), or Freshly Toasted (4473) for walls and pair them with deep chocolate or black roof and detailing. That is simply an amazing colour combination for house exterior painting. This exterior paint colour combination is the perfect backdrop for classy decor ideas for outside. If you are worried about these light tones getting spoilt, then protect the exterior walls with our
Excel Acrylic Topcoat range
.
4. Nature's Den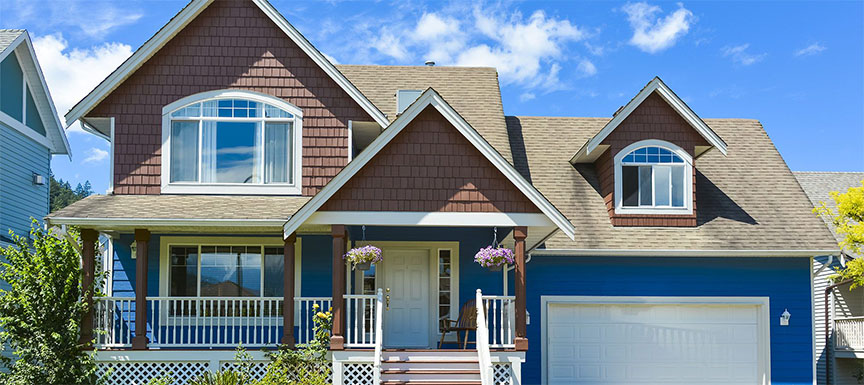 Nothing can look more alluring than the combination of the sky and the land, whether it's a distant horizon or exterior house colour combination. Go for this colour combination for house exterior painting and make several heads turn. Pick your favourite shade of blue for home exteriors. And whichever shade you choose, whether light or deep, choose a dark brown hue for detailings. Windows, doors, window and door trims, pillars, and other details should be painted with this brown hue like Ginger Boy (2826).
5. Bold Move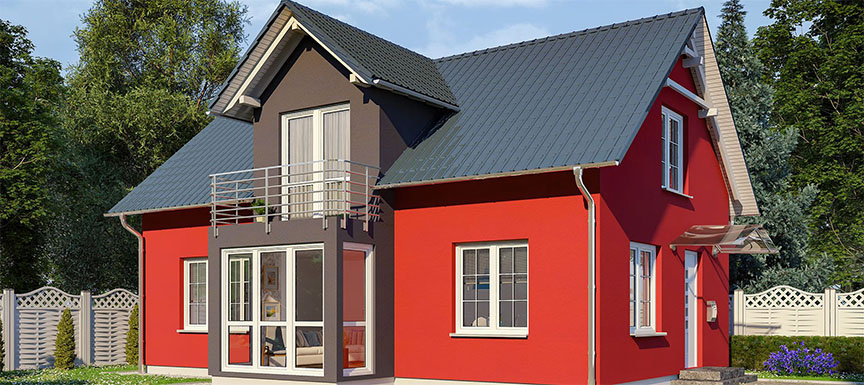 When it comes to bold home
interior paint colours
, the list of awesome colours is long. But when it comes to exterior wall paint colour combination, you can't pick anything too bright. You may just end up making your home look garish by making things too bright. However, that one bold move that can never go wrong for home exteriors is red. Pair up daring red with muted grey or even bold black depending on your take on the exterior house colours combinations.
6. Tropical Punch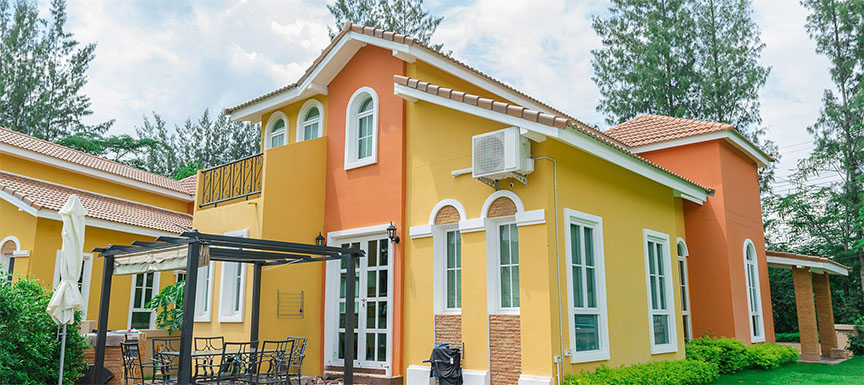 When talking about the best colour combination for house exterior, you cannot miss out on chirpy yellows. It is up to you which other colour you wish to pick for creating exterior paint combinations as yellow complements almost every other colour. Going by the traditional exterior house colour combination, a yellow shade like Joyride (4023) with deep-brown siding, roofing, and detailing should be your pick. If you wish to try something innovative, pair the yellow exterior paint with a shade of tangerine or turquoise. It's all going to look stunning! While selecting the best colour combination for house exterior, don't forget the thought of protecting your home's exterior walls. Choose the right paint like our
Excel Mica Marble range
to ensure that the exterior paint combinations shine bright without any issues for years. We also have
Excel Tile Guard range
to protect those tiles and bricks that add to the overall aesthetics of your home exteriors.
Next Steps?
Want to know which colours will look good on your walls? Use Nerolac's Colour Palette and get colour combinations of your choice in seconds.
Looking for "paint shop near me"? With Nerolac Store Locator you can find a paint store nearest to your location in seconds!
Warm or cool, loud or subtle, fiery or earthy, whatever be your choice, we have what you want.
Nerolac Paints, a leading paint company in India offers a wide range of wall paint colours & painting services & solutions for homes & offices.
Get In Touch
get our updates in your inbox!