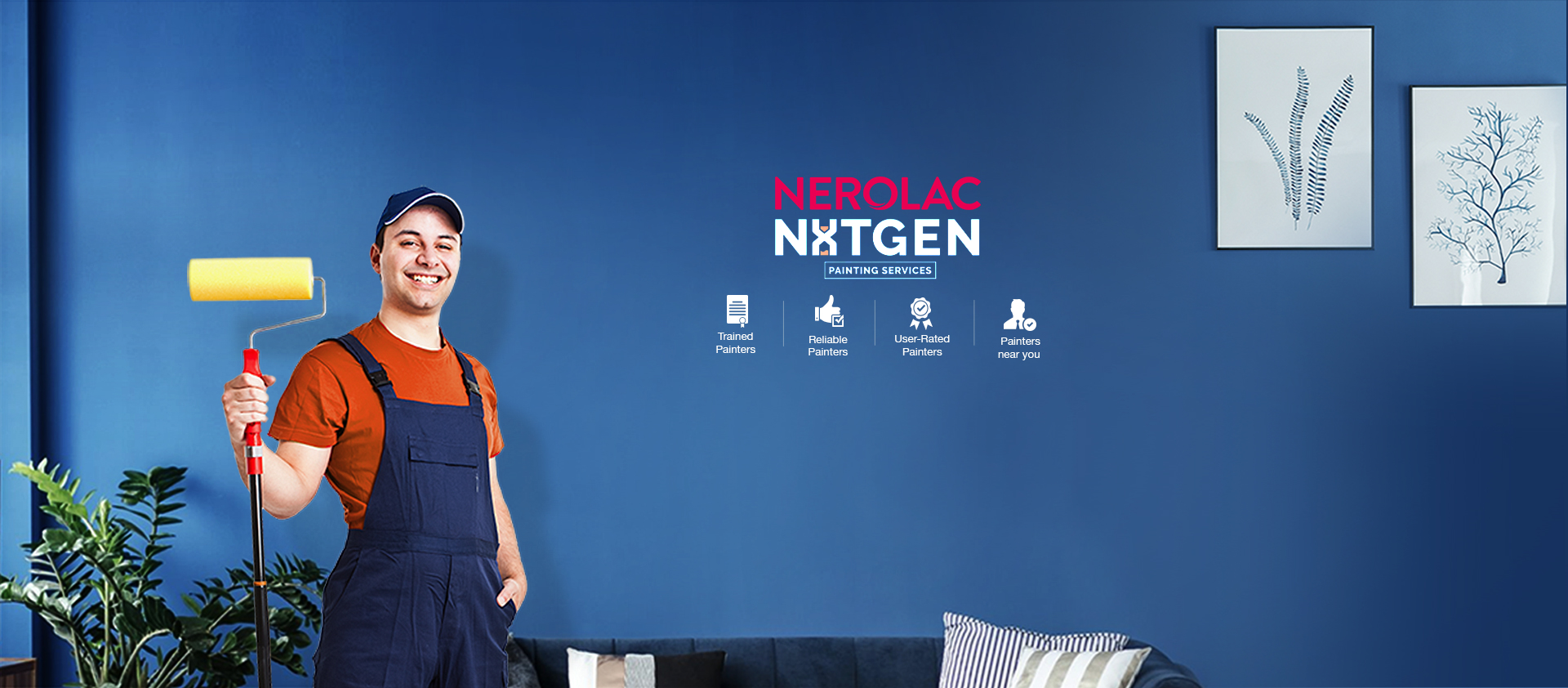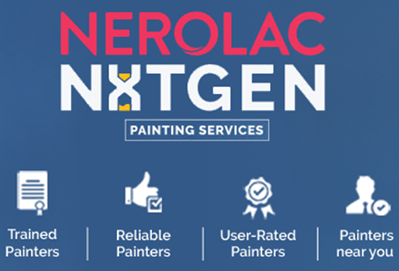 Create your dream home with our Nxtgen Painting Services
Fill the form below to book a free site evaluation by Nerolac Nxtgen painting Services
Nerolac NXTGEN Painting Services
Enjoy A Seamless and Hassle-Free Home Painting Experience
Wondering where and how to begin your home painting journey? Nerolac's Painting Service is here to handle the 'A to Z' of your home painting needs. NXTGEN Home Painting Services lets you find professional painters near you and around your pin code, gives you access to multiple colour selection advanced tools for visualisation and ensures the home painting process is a hassle-free experience. Every painting requirement is taken care of by NXTGEN Home Painting Services, which is why the only thing you need to do is sit back, relax, and enjoy the process. In a world where everything is automated and handed to us, here's a service that will ensure your painting journey is a smooth ride.
Choose Nerolac NXTGEN Painting Services
and Find Professional Home Painters Near You
Right from at-home consultancy to colour selection, NXTGEN Home Painting Services has been ensuring that every Indian family gets access to holistic interior and exterior painting services, professional home painters and expert support.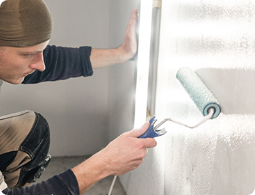 Trained and Certified Painters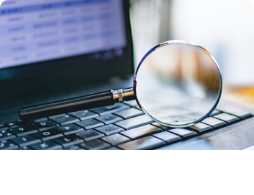 Extensive background check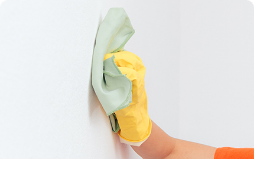 Clean and dust-free process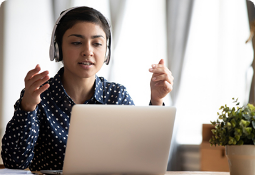 Start-to-end guidance by experts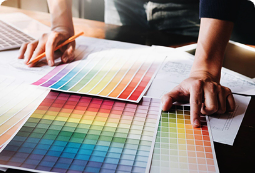 Expert colour consultation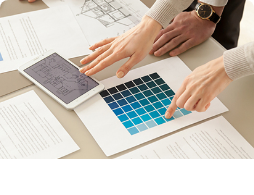 Advanced colour selection tools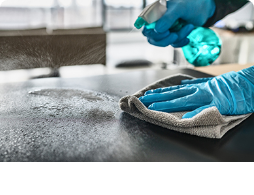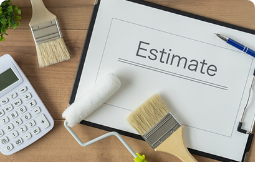 Quotations based on requirement
What Makes Nerolac The Best Choice for Interior & Exterior House Painting?
If you have your dream home in mind but don't know how to go about the process, NXTGEN Home Painting Services is the choice to go with. You do not need to look elsewhere for professionals, credibility, timeliness, cleanliness, and a seamless home painting experience.
Access to Certified Professional Painters
Leave your dream home in the hands of experts. Get access to verified and trained house painters that can transform your vision into reality.
Advanced Home Painting Services
Whether it's laminates, usage of emulsions, weather-proof coating on exteriors or wall designs on interiors, you will have access to it all through NXTGEN Home Painting Services.
Superior Colour Selection Tools
From colour visualizers to colour selection tools, your expert will guide you through the process of finding the right colour shades.
Industry's Best Painting Products and Tools
Home painting is not just about paints. It is also about using automated tools to deliver best results.
Home Painters Near You
You no longer have to search for the right painter through the Internet. Get user-rated painters near you and let your home painting journey begin.
End-To-End House Painting Service
We're here to ensure all your painting needs are taken care of under one roof. From colour selection, to finding an expert and cleaning the house, everything falls under NXTGEN's promise to deliver.
Latest Happenings in the Paint World
Get some inspiration from these trending articles
FAQs on NXTGEN Home Painting Services
Why Do We Need Home Painting Services?
Professional house painting services save you the time and hassle of choosing materials, tools, colours and falling into the painting process without expert guidance. NXTGEN Home Painting Services will take care of all your painting requirements with professionals and industry-best tools; all you have to do is visualise and relax till the process is over.
What Types of Painting Services does Nerolac Offer for Homes and Businesses?
NXTGEN Home Painting Services by Nerolac offers a holistic painting service where all your painting requirements, from finding a painter near you, to getting your home painted as per your choice and cleaned to perfection, are taken care of. With this service, families and concerned personnel can gain access to painting and colour selection tools, skilled professionals, at-home consultancy, seamless painting process, on-site visitation and more.
How Can Nerolac Help Me Choose the Right Paint Colours and Textures for My Home?
Nerolac's NXTGEN Home Painting Services not only has the advanced colour selection tools to help you find the right colour combinations and textures, but it also has trained and skilled professionals that will help you visualise your dream home and guide you with the right colour choice as per your home's ventilation, lighting, and layout.
What Are the Benefits of Hiring Professional Painting Services?
Whether it's for interior or exterior home painting, NXTGEN home painting services lets you focus on the creative aspect of home improvement and takes care of all your painting requirements while leading the entire painting process from visualisation to cleaning post paint. The benefit of hiring this professional service is that you can relax while experts work in your home, use advanced tools for superior results and deliver satisfactory outcomes. Only professionals can do justice to your home.
Are There Any Special Promotions or Discounts Currently Available for New Customers Looking To Use Nerolac's Home Painting Services?
None as of now. NXTGEN's professionals will give you a well-rounded quotation that fits industry standards and your budget as per your painting needs.
Are You Looking for Top-Rated House Painters and Painting Services Near Your Location?
You need not search through the Internet or worry your friends for the right recommendations when you have NXTGEN. We give you a variety of shades with our colour catalogue and access to skilled and certified professional home painters near you.
Why Choose Professional Painters Who Have Comprehensive Painting Experience?
It is advised to choose professional home painters with good experience as they can turn your vision into reality, handle your home with care and guide you through the whole painting process.
Are You in Need of a Seamless Solution To Fulfil All Your Home Or House Painting Requirements?
NXTGEN Home Painting Service by Nerolac is a 360-degree solution for all your home painting requirements. It is a hassle-free process that goes beyond just painting your home but also encapsulates the pre and post-painting process.
Would You Like to Receive Quotes from The Best Home Painting Services In The Industry?
Professionals from NXTGEN Home Painting Services will evaluate your painting requirements, analyse your budget, and provide you with a quotation that is as per your understanding.
Are Professional Home Painters Worth It?
Yes, professional home painters are trained to handle your home with care, understand your requirements, use automated and advanced painting tools and guide with colour selection, which regular painters may not be able to help you with.
How Long Does It Take to Paint House?
For an average 2 BHK residential apartment, it can take up to 3 days to paint with a team of 2. If the paint job is a basic requirement for cover ups and refreshment, it may take less than 72 hours.
Do Professional House Painters Clean Walls Before Painting?
Yes, professional house painters have access to tools that clean walls before painting. For exterior walls, washers are used to clean with intensity and in areas hard to reach.