What do you think about brown paint colours? Boring? Dull? Or something like "it should be limited to furniture only"? We don't have a similar feeling. We think that this brown wall paint colour looks elegant. The colour is capable of stealing the spotlight in practically any part of your house. And there's no single brown wall colour that looks awesome. You can try various shades of brown paint, and all of them will look amazing if used rightly. There is a shade of brown for every preference and listed below are just a few of them.
1. Delicious Brown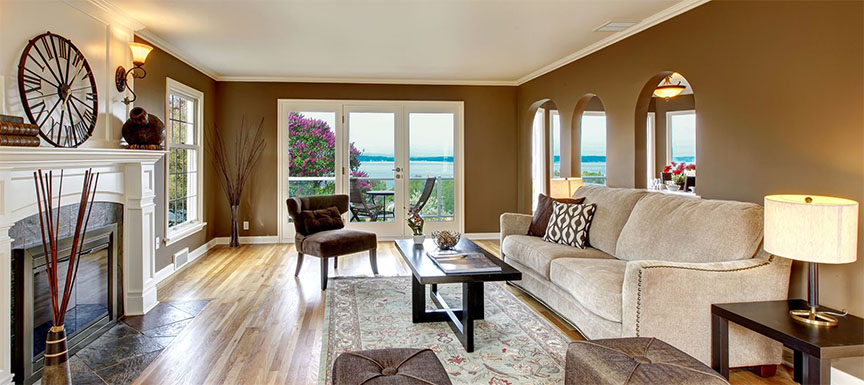 Think of the first hue that comes to your mind when you think about milk chocolate. That chocolaty tone of brown makes you crave for a brilliant home interior setting. There are two basic things about this chocolate colour paint - they either look very traditional or very modern. If you are trying to achieve either of these in your home, you now know which is the best colour to pick. Place black or deep-cocoa coloured furniture so that they complement with this
wall paint colour
the best. Or you can also try beige-coloured elements.
2. Reddish Brown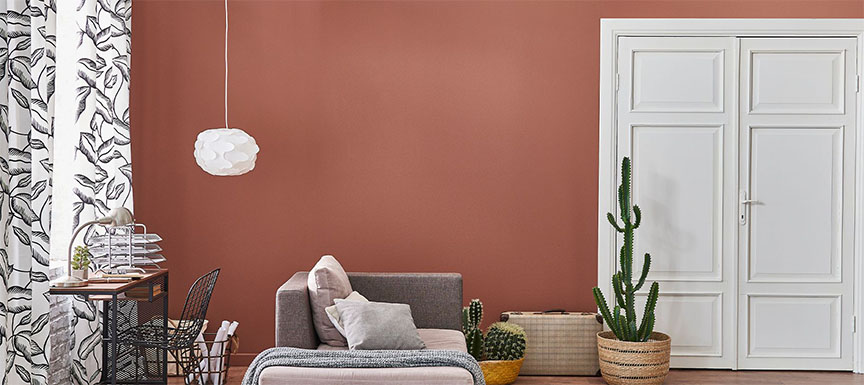 Let's talk about the earthy tones. For a paint colour with a little more personality than some of the other browns, try Java (2817). This earthy brown has hints of clay and red, not to mention it looks sophisticated and stately. Combine this backdrop with hints of green to bring in the natural element inside your house. Or you can even try pairing this colour with turquoise or blue for a creative-looking space.
3. Light Brown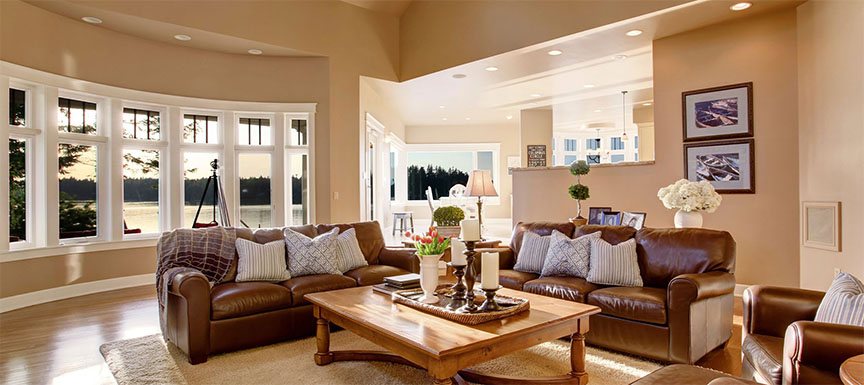 You might only think of dark tones when you think about the brown wall colours. But the rich and creamy colour of frappe is also one of the shades of brown paint colours. The light brown paint hues like Adobe (2081) and Ultra Suede (2788) are perfect neutral tones for practically any room of your house. The colour adds depth to your room just like any other beige colour but doesn't attract too much attention like deep browns. This means you can design your space in your favourite way and put more emphasis on other elements like artworks or the grand chandelier.
4. Deep Chocolate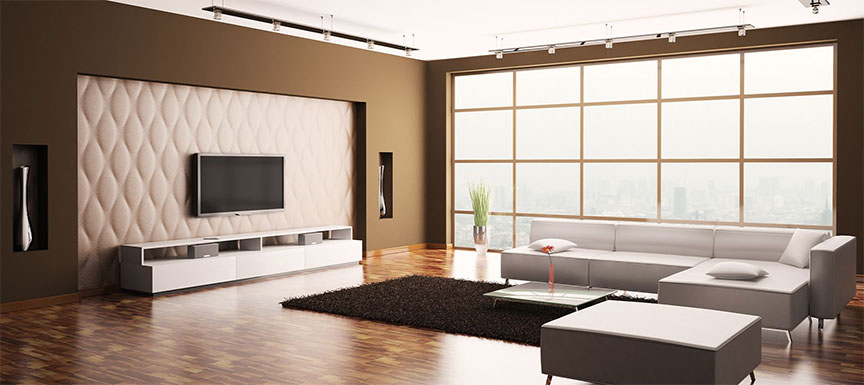 If you are okay with bold brown wall colour in your space, you should definitely try deep and dark shades. Hues like Watch Tower (2854) and Cuppa Cocoa (4456) scream elegance and style. Depending on how bold you wish to get, you can either limit this brown wall paint to a feature wall or paint the entire room with it. A dash of white detailings always works amazingly with these deep chocolate colour paints.
5. Greyish Brown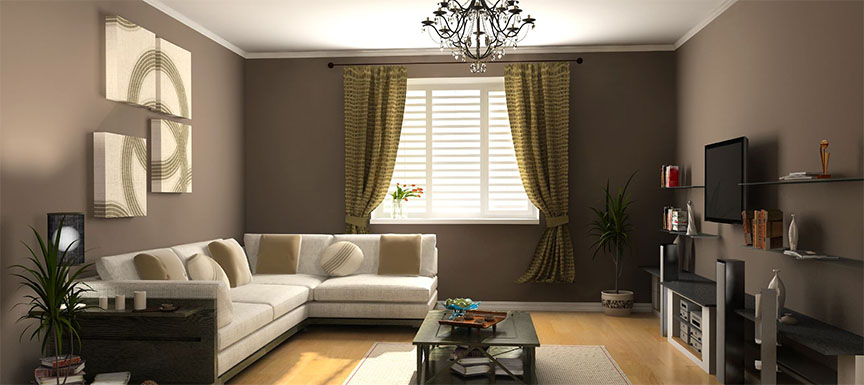 Did you know there are shades of brown paint colour with strong grey undertones? Yes, such colours do exist. The undertones make the shade ideal for modern contemporary rooms of all sizes. If you're hunting for a rich brown paint colour that works well as either an accent wall or throughout the room, pick something like Natural Habitat (4454). And then you can pair the colour with off-white or beige furnishings, upholstery, art pieces, and wall detailings for a minimalistic feel.
6. Golden Brown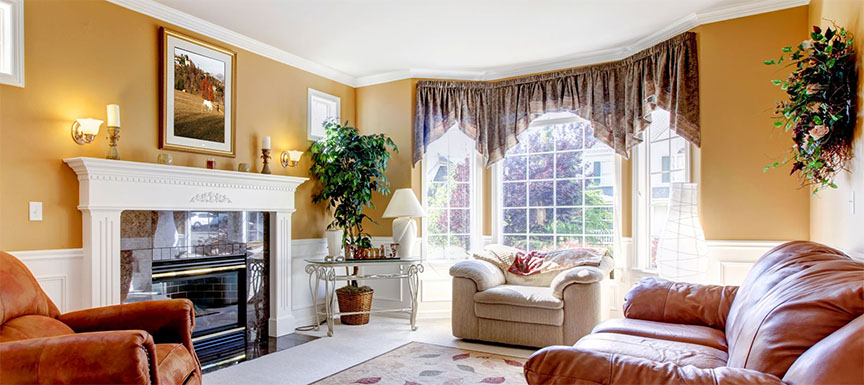 This one's a little unique compared to other brown paint colours. When a brown wall colour has yellow undertones in abundance, it starts to look like alluring gold. And we all know how stunning golden brown colour paint will look in your spacious living room. All that you'll need to do is place rust brown-coloured tables and couches in the room painted in Tawny Lion (2049) and paint wall detailings with white. The results will be beyond beautiful! No matter which shades of brown paint colours you pick for your home, you will have to play smart with lightings and furnishings for your space to look nothing less than a masterpiece. So get started with creating tranquilising home decor everywhere in your house.
Next Steps?
Want to know which colours will look good on your walls? Use Nerolac's Colour Palette and get colour combinations of your choice in seconds.
Looking for "paint shop near me"? With Nerolac Store Locator you can find a paint store nearest to your location in seconds!
Warm or cool, loud or subtle, fiery or earthy, whatever be your choice, we have what you want.
Nerolac Paints, a leading paint company in India offers a wide range of wall paint colours & painting services & solutions for homes & offices.
Get In Touch
get our updates in your inbox!