Chirpy Home Decor Ideas Inspired by the Birds of India
Ever noticed how bird-themed upholstery and bedding floods the market every summer and monsoon? That's because our feathery friends are a perfect ode to the spectacles that nature offers during these seasons. To take this trend further, you can go a step ahead of simply using bird-printed fabrics. In this blog, we'll show you different ways to get inspired by the birds of India and their colourful wings. Vivid Peacocks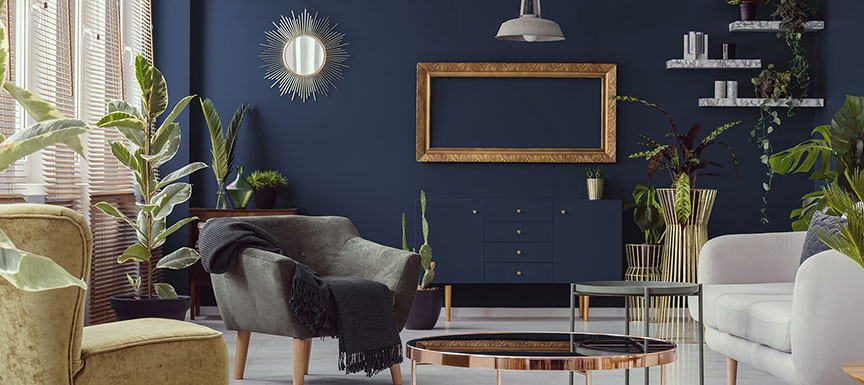 We have to start this list with the national bird of India - the elegant peacock. Just look at the awe-inspiring colours this bird carries on its feathers! You can use practically any of these colours as inspirations for your wall painting. Whether it's the indigo and violet shades like Mali Opal (4242) and Budoir Luxury (4198) or green hues like Wild Lime (2594) and Only Olive (4441), they will all look amazing on your bedroom and living room walls. Either pick one of these home painting colours for a room or create drama with different tones on each wall. Chirpy Minivets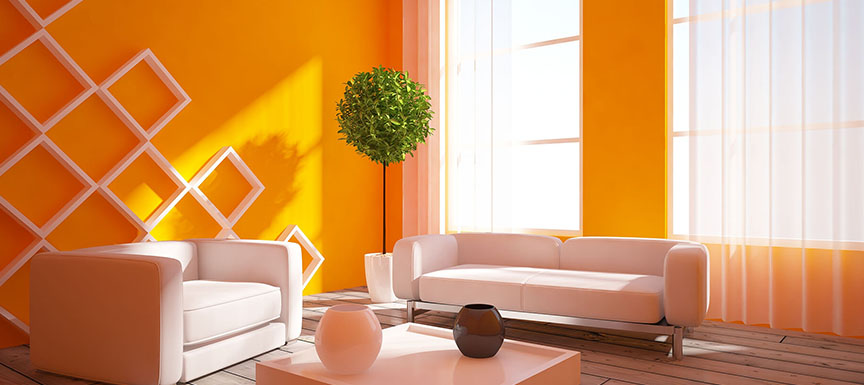 Bring home the colours of these tiny birds found in the Himalayas and South India. The most common species of these birds are found in a colour that ranges from bright orange to yellow, combined with dark grey. You can also find bright green and yellow-coloured minivets in certain parts of the country. Bring home the vividness of these cuckoo birds in your home by painting your home walls with tropical colour paints. Fiery wall painting colours like Nasturtium (2070) and Butternut Pumpkin (4072) can be the best picks for your bedroom. Your living room and drawing room can be painted with a Scarlet Minivet home painting colour like Bumble Bee (2014) with a few hints of Lizard (2997) on accent walls or wall detailings. Mighty Vultures and Eagles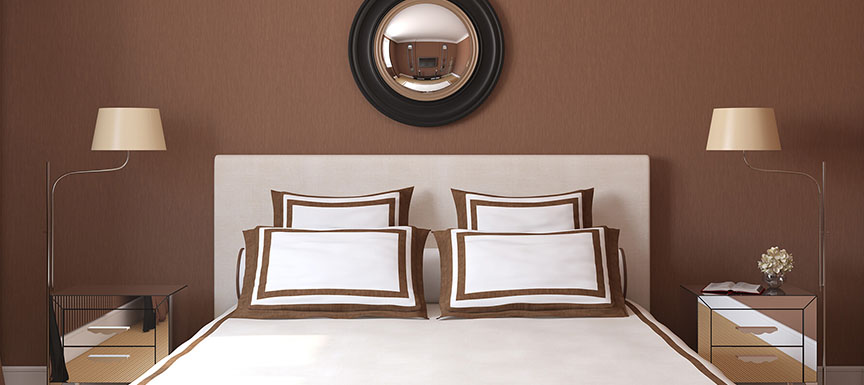 If opting for bright colour paints isn't your thing, you can always make a contemporary choice to give your space a facelift. Look at the feathers of kites, vultures, eagles, and other birds of prey. Their rich shades of brown look simply astonishing! Pick a home painting colour like Hazelnut (2805) or Fox (2742) for practically any room of your house. Place off-white or sugar-white coloured furniture and decor elements in the room, throw in some yellow lights, and you are ready with a marvellous-looking space. You can even experiment with an artistic accent wall with mesh or velvet patterns using different tinges of brown wall painting colours. Quirky Backdrops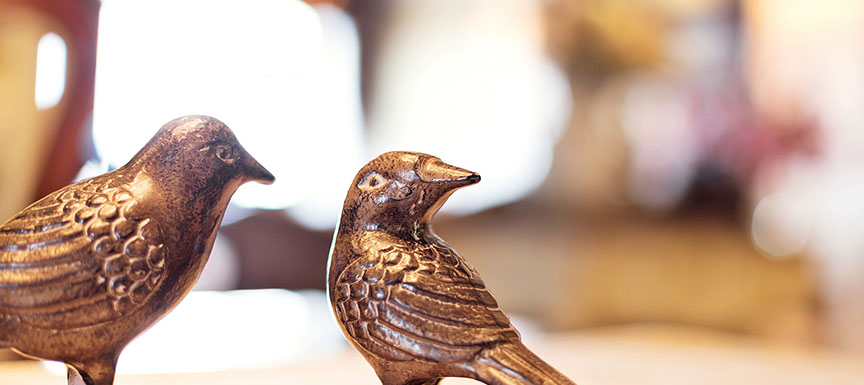 The easiest way to be "on the swing" with bird decor is by selecting a creative backdrop for bird-themed accessories and frames. Framed prints, stunning framed photographs, a curated collection of bird paintings, bird artefacts, chinaware with bird prints, and wall decals are a few ways in which you can get started. But these need to be coupled with alluring wall painting ideas so that the entire setting looks brilliant and graceful. Get inspired by our Colour Trail ideas and bring the ingenious home decor ideas alive. A colourful Bazaar Buzz, a textured wall painting design, colours of Holi, or soothing sands can be visually appealing. Look around you; there are millions of colourful birds in vibrant colours or monotoned black and grey colours. Select the bird that mesmerises you the most, take inspiration, and dress up your home walls with them. Adorable shades of doves, colourful hues of parrots and parakeets, classic pigeon and crow colours, or bold koel colours, there's so much to look out for. Talk to an expert painter near you for unique ways to paint your home interiors as well as exteriors with bird-inspired wall paint colour paints. Include timeless prints of birds on your upholstery to create a perfect ambience with chirpy birds in your home. Place faux birds at different points if you can't pet your favourite bird. Be ready to redesign your home and be a new bird lover!
Nerolac Paints, a leading paint company in India offers a wide range of paint colors & decorative wall painting solutions for homes & offices.
Get In Touch
Previous Blog
Come Soon, Monsoon! Home Decor Tips to Welcome the Rains
Next Blog
How to Protect Exterior Walls From Rain
get our updates in your inbox!