When your home walls look excessively outdated and dull, you sometimes just want to pick up the brushes and paint the walls yourself. If you are seriously considering to paint your home walls on your own, you should be very careful. Lucky for you, we have just the right tips for you. So, if you are wondering how to paint a wall, here's our step by step instruction list for you.
Step #1: Decide and Plan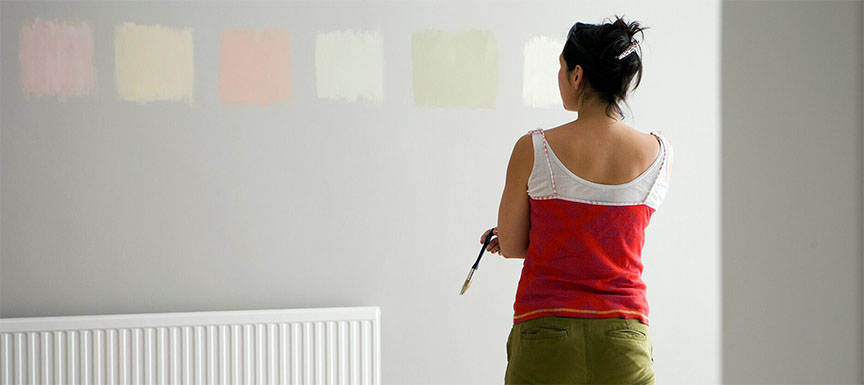 Before you think about how to paint a wall yourself, you must make your plan. If you have planned to paint your walls, you probably have some home decor ideas in mind. Think of how you can turn them into reality. What home colour will you pick? Will all the four walls look the same, or will you have one accent wall? How do you want the accent wall to look? Colour-blocked or vividly patterned? What finish do you want -
matte
,
metallic
, or
glossy
? Think about all these things before you roll up your sleeves.
Step #2: Get Ready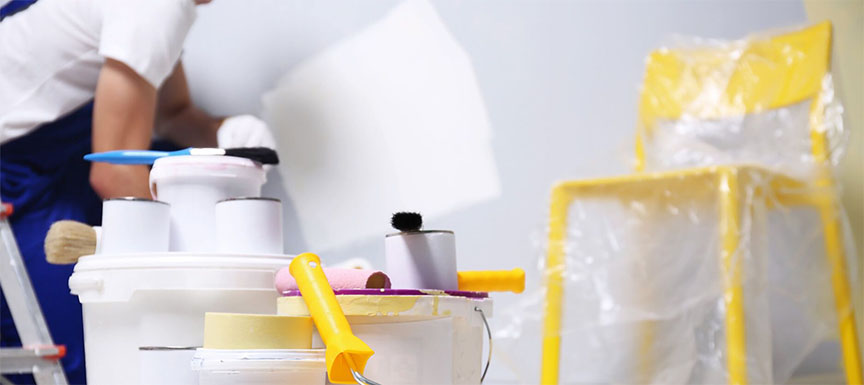 Once you have your action plan ready, get all the essentials together. Right from the correct quantity of home paint colour to the right equipment, to basic tools, gather everything before getting started. It is a big NO-NO to miss out on anything and recollecting them while you are painting your home. The best hack would be to make a checklist of things you'll require well in advance.
Step #3: Move the Furniture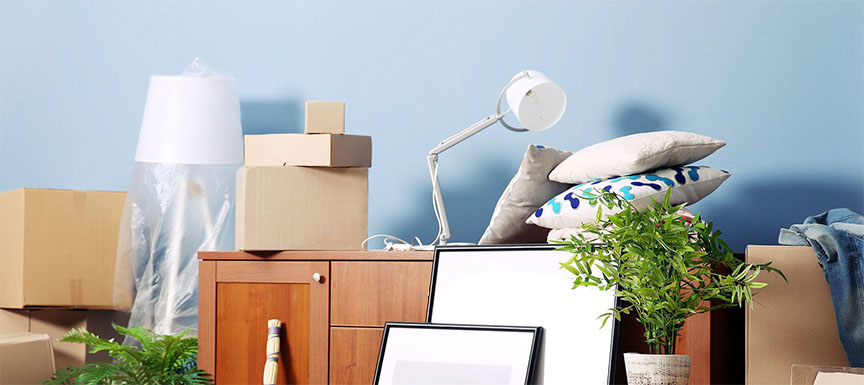 If you are looking for tips on how to do wall painting, you must know that things will be messy. And it's obvious that you don't want your precious furniture and accessories to suffer during the mess. Protect your room's furniture, appliances, and all the belongings properly, or they'll have spots of home colour on them. Cover them with a cloth and move them to another room so that you can paint without any obstacles.
Step #4: Tape and Protect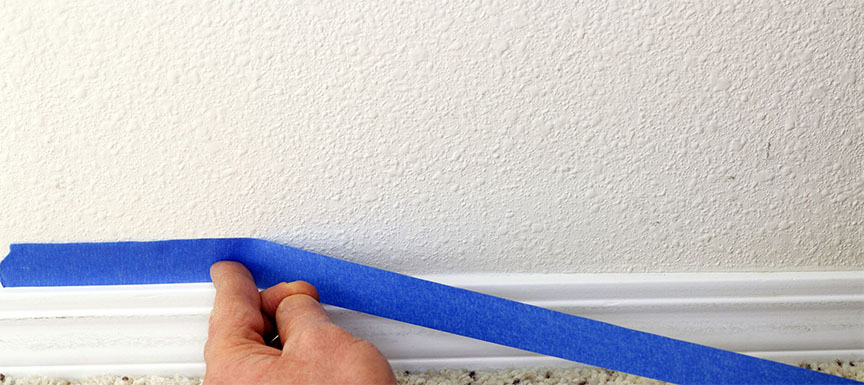 Use a painter's tape to cover everything that you don't wish to paint. Protect the trim at the top and bottom of the wall and around doorways and windows. Cover hardware, electrical boards and switches, doorknobs, ventilation trims, mouldings, wall detailings, and everything else that you'd want untouched.
Step #5: Clean the Walls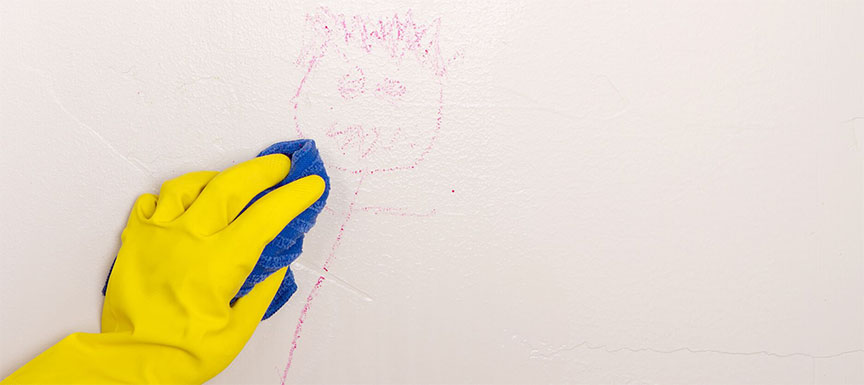 If you have washable home paint, then using a large cellulose sponge and a solution of water mixed with a few drops of mild dishwashing liquid, clean your walls to remove any dust, dirt, and grease. If not, use a moist sponge to clean the walls.
Step #6: Prep Up the Walls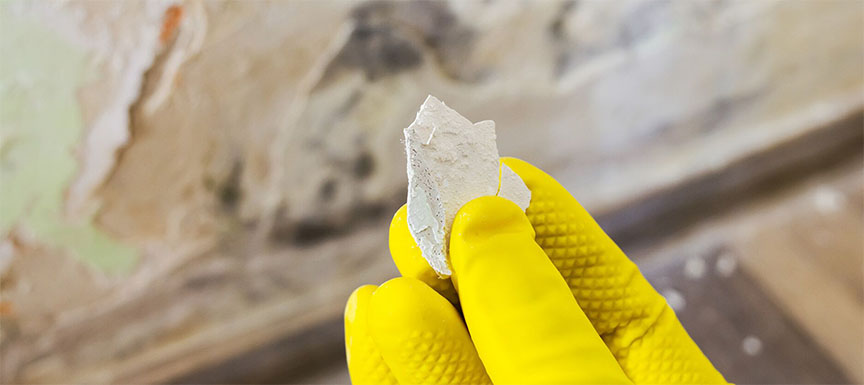 Do a thorough inspection of your home walls. If you notice any chipping paint, holes, cracks, flakes, or other signs of damage, you'll have to deal with them first. Sand and scrape these flaws to obtain a smooth wall before you apply a new coat of primer. Move ahead only when the wall surface is levelled. You can wipe the walls with a soft, dry cloth to remove the particles of wall sanding.
Step #7: Primer-up the Walls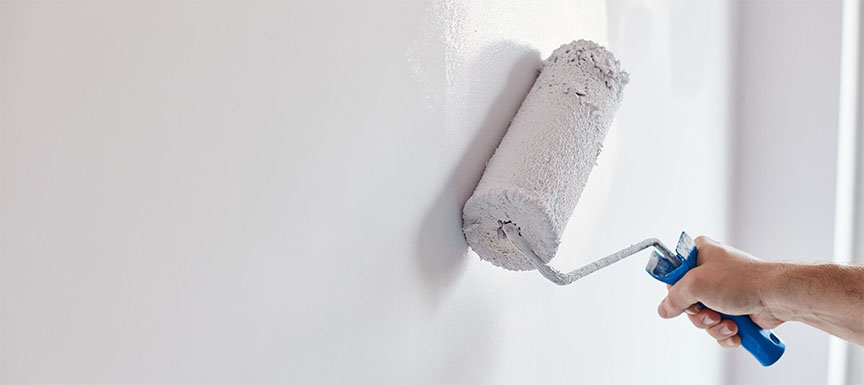 Once the walls are ready, use our
Rainguard Primer
or
Cement Primer
based on your wall types and your purpose. Pour in enough primer in a tray so that it almost fills the well toward the bottom of the tray. Roll the primer onto the wall. Apply an even coat from the floor to the ceiling, covering the walls entirely. When it comes to the checklist of how to paint a wall at home, applying a primer is crucial. The primer not only helps the paint stick to the walls but also minimises the number of paint coats needed. Let the primer dry for at least four hours.
Step #8: Paint by Hand for Precision
Once the layer of primer dries up, get ready to finally paint your walls. Mix the paint thoroughly with a piece of wooden stick or using an electric mixer. Begin painting at the trim by hand. Dip the tip of your paintbrush about 2" into the paint, letting the excess drip off. Then, brush the paint onto the wall along with the tape. Work your way down using smooth, linear strokes until you've completed the outer perimeter of the painter's tape.
Step #9: Paint with a Roller for Finish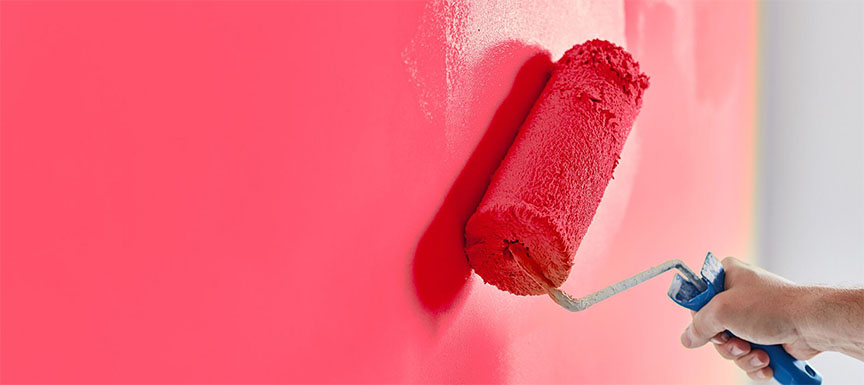 Now, paint the entire surface of the wall using a wide roller. Use your roller to apply paint from the ceiling downward. Roll the paint onto the wall in a 3-by-3-foot "W" shape. Working your way back across that "W," without lifting the roller, fill in empty patches until the wall is fully covered. Wait for 2-4 hours for the coat to dry. If you need a deeper hue on the walls, add another coat in the same manner.
Step #10: Be Patient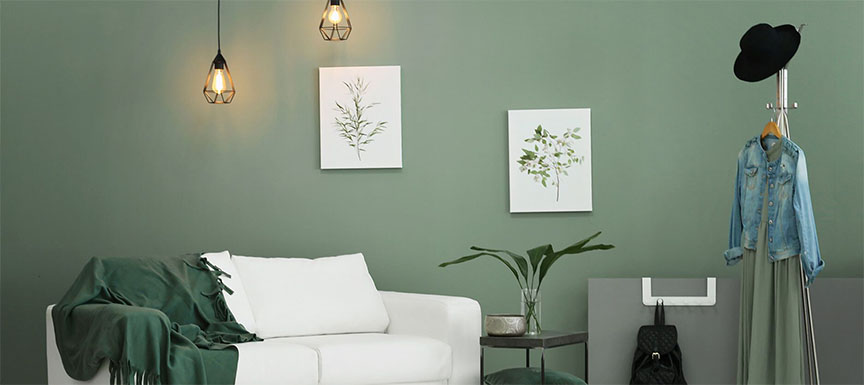 After painting the wall, it's time to wait. Be patient and allow the paint to dry up overnight. Meanwhile, take a last look over the wall to check for thin spots, lumps, drips or other problem areas before calling it a day. And all this time, control your urge to touch the walls. Wake up to a stunning home the next morning! What next? Remove the painter's tape carefully and put back all the furniture and accessories that you moved. Now be ready to flaunt your trendiest home walls and to share your experiences of how to paint a wall! If you think that all this is too much to do and you may end up making mistakes, hire our
master painters
to turn your home into an alluring space. You pick the style and we make it happen for you.
Next Steps?
Want to know which colours will look good on your walls? Use Nerolac's Colour Palette and get colour combinations of your choice in seconds.
Looking for "paint shop near me"? With Nerolac Store Locator you can find a paint store nearest to your location in seconds!
Warm or cool, loud or subtle, fiery or earthy, whatever be your choice, we have what you want.
Nerolac Paints, a leading paint company in India offers a wide range of wall paint colours & painting services & solutions for homes & offices.
Get In Touch
get our updates in your inbox!