The onset of September brings a series of colourful festivals that continue until the year ends. Every religion, every sect in India comes together to celebrate various traditions. The ambience is nothing but stunning for every day of celebration. These festivals are ideal for taking some inspirations and redoing your home like never before. Bring the celebration home by painting your home with auspicious paint colours and decorating them beautifully.
Magnificent Ganesh Chaturthi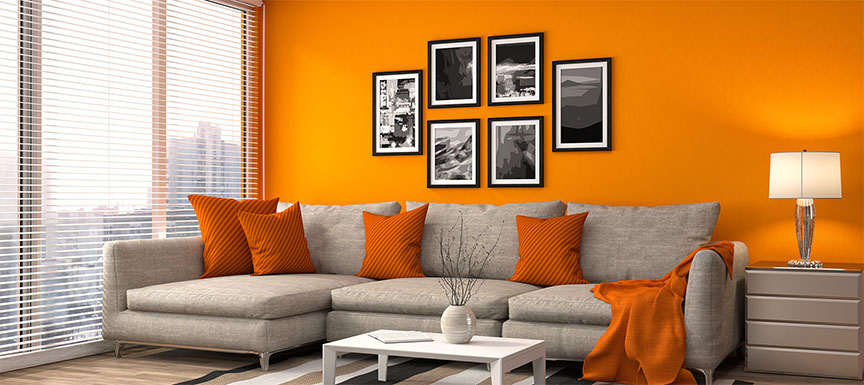 The exuberance of Ganesh Chaturthi and Visarjan is nearly incomparable. The immense use of colours in everything about this auspicious festival is the perfect inspiration to pick the right home colours. Take deep maroon, orange, and yellow for creative
wall painting ideas
. You can use these home paint colours to complement your beige furniture and accessories and golden accessories and embellishments.
Golden Onam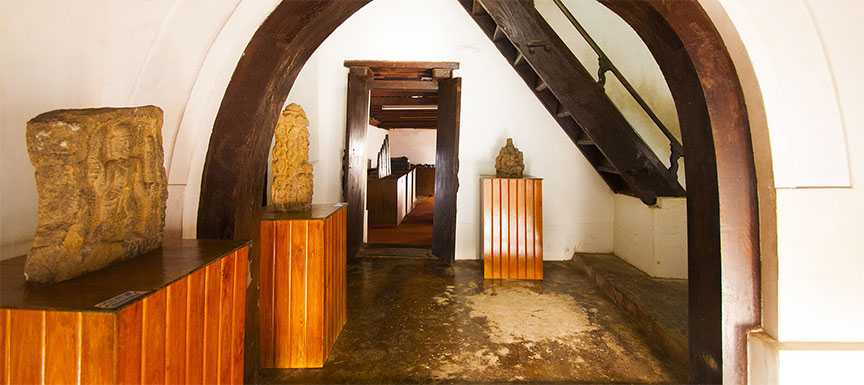 This magnificent South Indian festival is a lot more than a day of harvest. It is a ten-day celebration of a grand and joyous culture. You'll see people dressed in off-white and gold sarees and mundus while they are a part of the Onam carnival. That's a perfect wall painting idea that you can incorporate in your home. Off-white home colour with wall and ceiling detailings, golden lamps, golden furniture, and beige upholstery - what a wonderful sight!
Vivid Navratri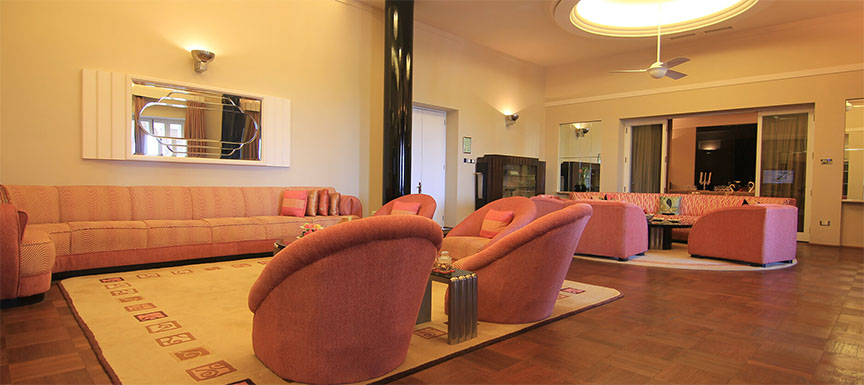 Almost every colour can take you back to the playful Garba-dandiya night or Lord Lakshmi's puja. Use different bright colours to decorate your home. And then you'll need a perfect backdrop with the right home colour for all the decorations you do. Pink, yellow, orange, green, red, violet - choose the poppy tone of your favourite colour to bring home the Navratri vibes.
Green Dussehra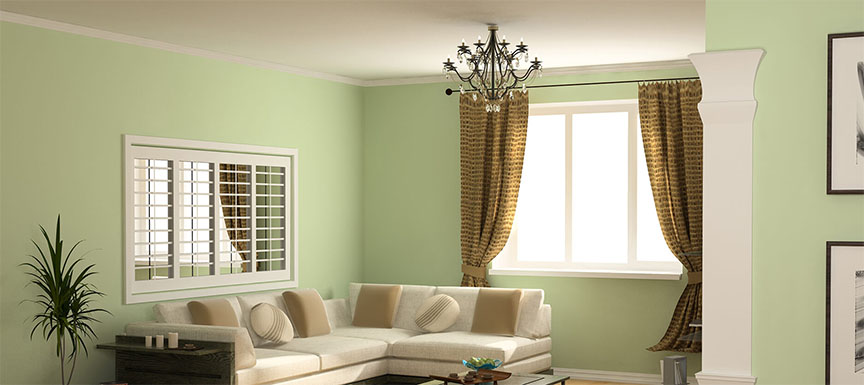 Dussehra is celebrated to remind people that the righteous always wins, and the negativity is always defeated. Green is the right colour that signifies victory and purity. Use the accents of green home paint colour to spread positivity in your home. The best of wall painting ideas inspired by Dussehra will be your home walls dressed up in lighter tones of green, with contrasting elements of other festival hues.
Blissful Karwa Chauth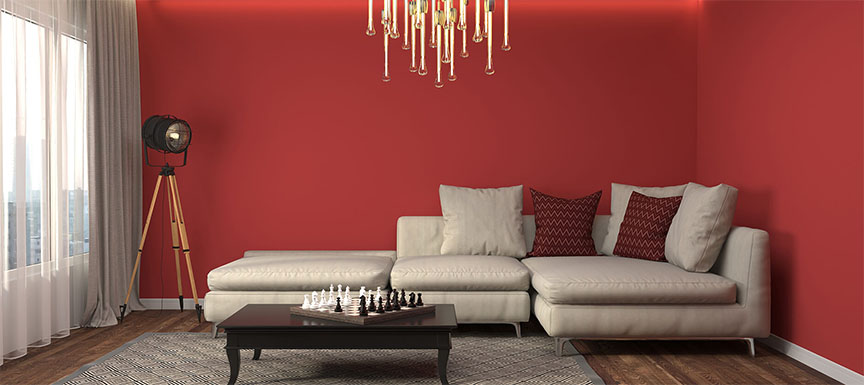 Karwa Chauth brings the season of love, patience, sacrifice, and togetherness. There's no other colour better than red that can signify the love between two people who are ready to give up things for their people who matter. Combine red and golden on your space to create an ambience that reminds you of the emotions throughout. Red walls with a golden accent wall or detailings are a blissful backdrop to spend some sweet moments and have countless dinners together.
Sparkling Diwali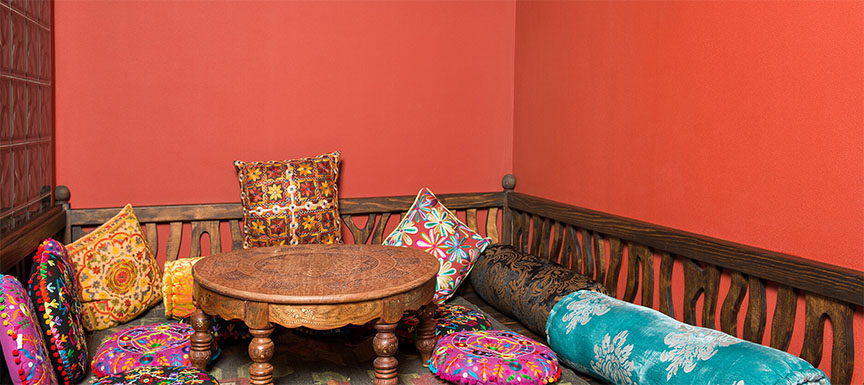 It's that time of the year when your home needs to look at its prettiest. It's the most significant Indian festival where people come together and celebrate without any discrimination. There's no one colour that can define the ideal wall painting ideas when you have to prep your home for Diwali. Pick any vibrant and elegant home paint colour that you love, and get started to give your home a stunning makeover. The brightness of diyas (oil lamps), lights, and lanterns will bring indefinable brilliance to your home.
Holy Eid-e-Milad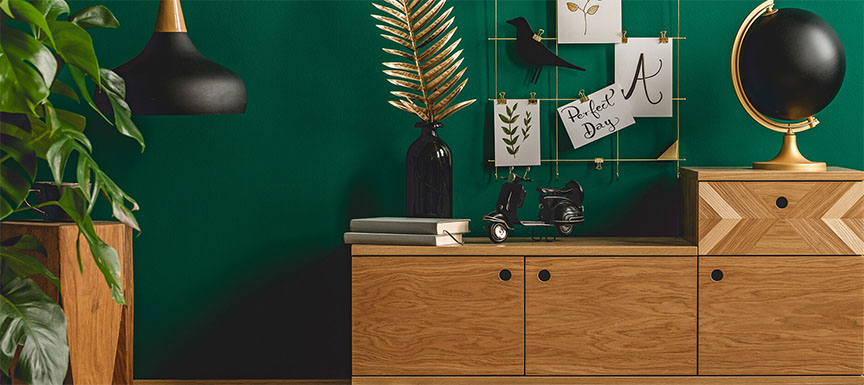 Eid brings the remembrance of two colours - deep, auspicious green and pure white. Double the feels of this merry festival by painting your living room and bedroom with the right sequence of these two home paint colours. To keep the right balance, choose a wall painting idea that never goes wrong. Something like painting the walls with our Mayfair (2553) and adding white detailings to mouldings and skirtings. Don't forget to decorate your home with white fairy lights.
Joyous Christmas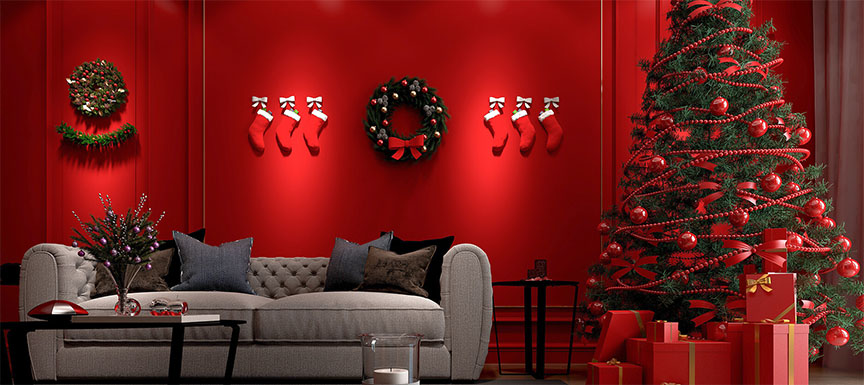 Do we even say which home colours you must use before Christmas arrives? Your wall painting ideas will be incomplete without bright red, bottle green, and sugary-white tones. If you don't want to put a lot of colours on your home walls, then play around with the upholstery and bedding. Let the walls be white or red-and-white, and the upholstery can be of a perfect combination of the three Christmas colours. This time of the year is the most joyous one for people across India and the Indians living beyond borders. Get inspired by any and every bit of these festivals and pick matching home colours to give you the feel of these festivals. In India, the celebration never stops. So make sure your home is ready for every festival.
Next Steps?
Want to know which colours will look good on your walls? Use Nerolac's Colour Palette and get colour combinations of your choice in seconds.
Looking for "paint shop near me"? With Nerolac Store Locator you can find a paint store nearest to your location in seconds!
Warm or cool, loud or subtle, fiery or earthy, whatever be your choice, we have what you want.
Nerolac Paints, a leading paint company in India offers a wide range of paint colors & decorative wall painting solutions for homes & offices.
Get In Touch
get our updates in your inbox!