Languages
Bengali

हिन्दी

മലയാളം

Gujarati

Punjabi

Marathi

ಕನ್ನಡ

தமிழ்

తెలుగు
TEXTURED PAINTS - A MUST FOR FEATURE WALLS

2018-03-13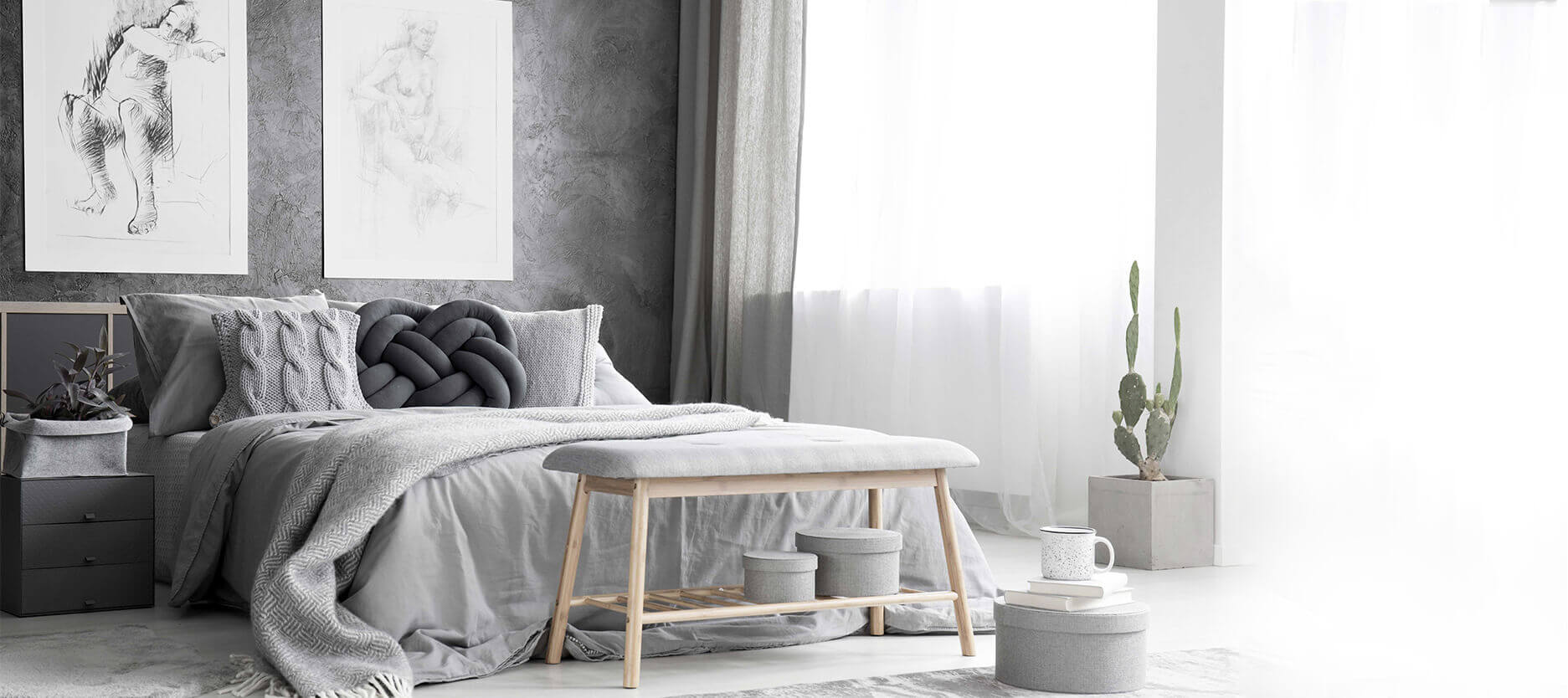 'A subtle amount of texture attracts the eye'. - Clyde Aspevig.
While interior paint can be availed in a variety of sheens and colours, to give any room a distinctively eye-catching look, you may need to add some texture to its feature or focal wall. Texturing a wall, owing to the evolution of paint feature, can be easily achieved using pre-textured paints or standard interior paint using unique application techniques and textured additives.
Texture Paint, unlike flat paint, has a slightly rough and gritty look that adds character and a rustic appeal to walls, far better than wallpapers or any type of paint finish. Thus, you must trade-in the simple paint swatches for a focal wall featuring gorgeous textures for a captivating outcome. Textured focal walls can add shadow, depth, and structure to a bedroom in a beautiful and unique way.
Ways of Adding Texture to a Feature Wall –
Texture paint designs can be everything from subtle and artistic, unpretentious or intricate, offering results that are so eye-catching that the focal wall looks like a work of art. Here are a few ways to add interest to a feature wall using wall texture paint.
Mosaic/ Tile Texture –
A bright and spacious room can be given a playful touch through a cleverly placed tile mosaic over a focal wall. The textured accent wall from floor-to-ceiling can give the bedroom an aesthetic look. To attain a tile-like wall texture paint design, one can use combing texture application techniques where, comb-like instruments or stencils are used to create patterns such as zigzags, checkerboards, wavy lines or swirls in wet paint to attain the desired effect.
Rustic/Rough Texture –
Rustic metallic glazed textured wall paint designs can give a bedroom a cool raw feel. Industrial-inspired designs have gained popularity, where contrasting whimsical layers of texture can help accentuate the bright and rustic design of a room. Rag rolling can also be used to create a rugged appearance on a wall, just dip a rag into the paint, squeeze out the excess paint and roll it along the wall for an uneven gorgeous look.
Brick Texture –
Brick is and always will be a classic favourite texture for bedroom walls. A classic brick wall created through textured wall paint designs, add depth and dimension to a focal wall. A faux brick texture can be created by applying a brick-like pattern over the focal wall using a stencil roller, which can be dipped in thick paint and then rolled across the wall.
Marble Texture –
Italian marble or stonework stucco can create a fabulous Victorian or Mediterranean look, giving a spacious bedroom a calmer and humbler atmosphere. The result looks rich, clean, and comfortable. A Marble texture can be attained by the process of smooshing, where a glaze is applied to a wall, on which a plastic sheet is then placed before it dries. Upon removing this sheet, one can attain a marble-like pattern that is sure to catch the attention of the beholder.
Fabric Texture –
In bedrooms with a lighter all-over appearance, a highly-contrasting fabric-like textured focal wall that offers a velvety touch can bring a warm and cosy feeling in the space. Fabric texture can be attained through sponging technique, where a sponge roller soaked in the paint is dabbed or twisted onto the wall to create textured patterns.
Wood Texture –
A classic wooden texture is considered the most versatile interior decor touch that can add a rustic, visual appeal to the bedroom. By creating a wood-like grain on the focal bedroom wall using the best-textured wall paints, one can attain the effect of wood that adds depth and style to the bedroom. To attain the effect of wood graining, a tool is used to apply texture over the base coat, to gain the effects of faux wood.
Textured wall paints can help create an air of drama and illusion in a bedroom by making the feature wall stand out and impress. Apart from those mentioned above, there are many ways in which textured wall paint designs can be used to transform a bedroom into a masterpiece without spending a fortune. All you need is a little creativity and the suitable texturing technique to make a feature wall stand-out and captivate its audience.
get our updates in your inbox!