Christmas is almost here, and so is the season of abundant happiness. The festival is so colourful that we can't help but imagine how the house will look if we used all the colours to paint our house. Every part of Christmas can be used during your home renovation project. Get some creative Christmas interior home paint colours scheme below; we have listed all our Christmas favourites at one place.
1. Mighty Christmas Tree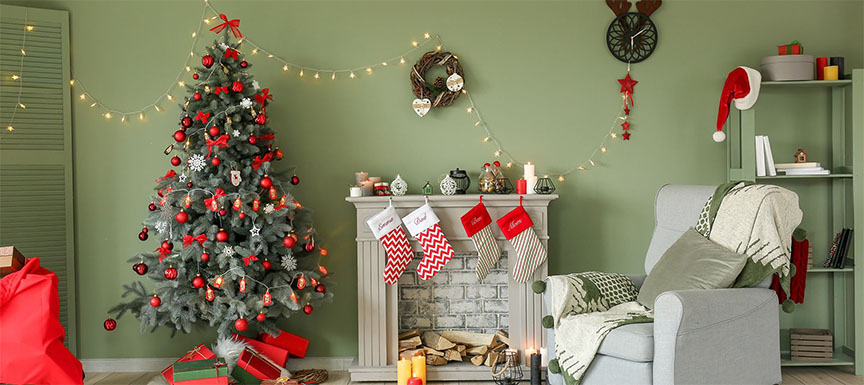 The best thing about Christmas is decorating the Christmas tree in the best way possible. Along with decorating the tree, you can also get inspired by the tree and choose a similar home paint colour. Bright, radiant, and vivid are just some of the traits the Christmas green holds. So paint your bedroom walls with a rich shade of green like Huntley Feels (2539) and add a dash of golden to the trims and mouldings. It is okay if you paint your living room green, but that will be too overwhelming with green at the end.
2. Traditional Must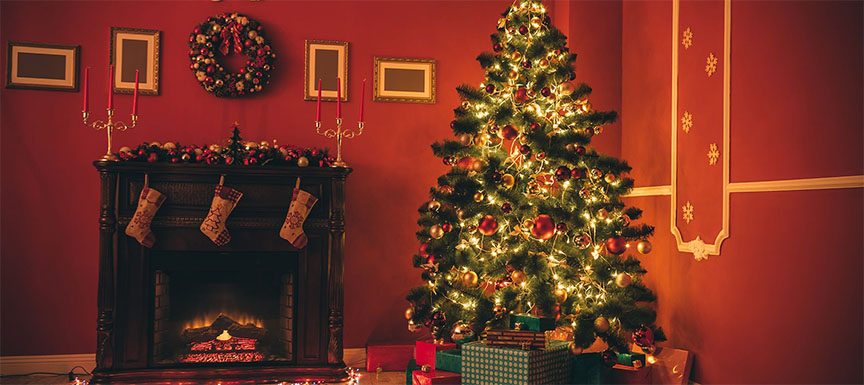 What is Christmas without the mesmerising combination of reds and whites! Christmas wreaths, Santa caps, candies, cherries, and a lot more have the intensity of red in them. So getting inspired by the traditional Christmas colour is a must. Select a deep shade of red home paint colour for your living room. The red backdrop is ideal for your stunning Christmas tree and all the decorations you'll have. You can also add hints of whites to your space with white furniture and draperies.
3. Dreamy, Snowy Christmas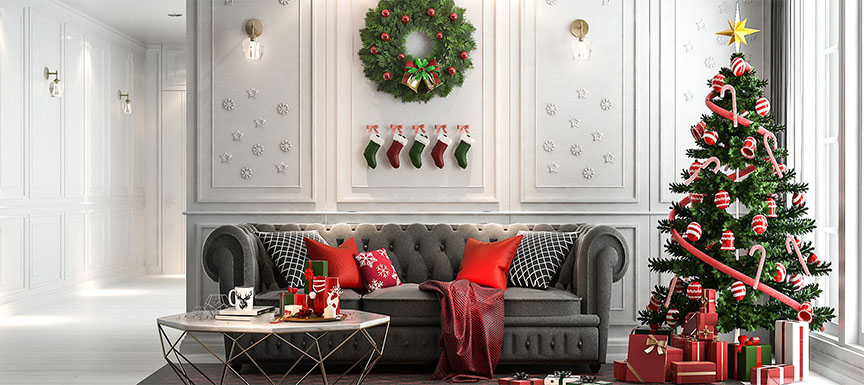 Do you know what looks like a dreamy Christmas season? Something like the scene from Home Alone when Kevin saves himself from the thieves. However, achieving that scene is impossible, unless you live in North India where everything is snow-clad during Christmas. But the good news is that you can make your home look like that scene by painting it with pure-white home paint colours. Add some detailings like mouldings and millworks for added depth and drama. Let the walls look covered with snow and decorate the place with white fairy lights for Merry Christmas.
4. Glistening Christmas Charms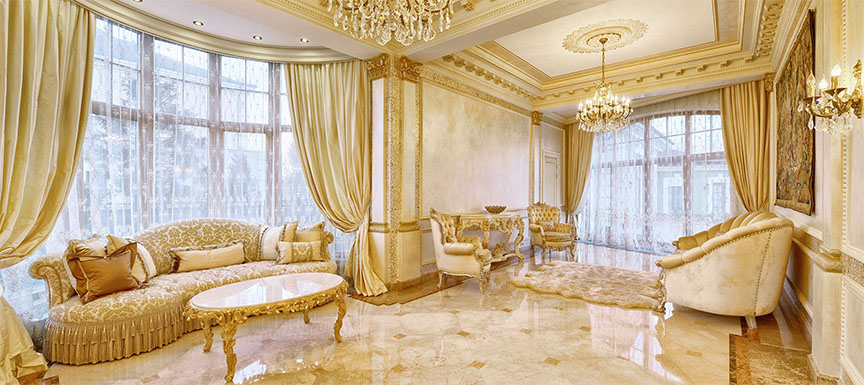 Christmas is all about the cutesy golden charms here and there in your house. So, along with decorating your home and the Christmas tree with golden charms like balls, gifts, stars, and a lot more, you can paint your home with royal tinges of gold. Use RA Gold (2042) in our
Impressions 24 Carat range
to bring the shimmery excellence of gold to your space. Our favourite spot for this flashy champagne tone is usually in and around the Christmas tree, but with a home paint colour like this, the possibilities are endless.
5. Delectable Hot Chocolate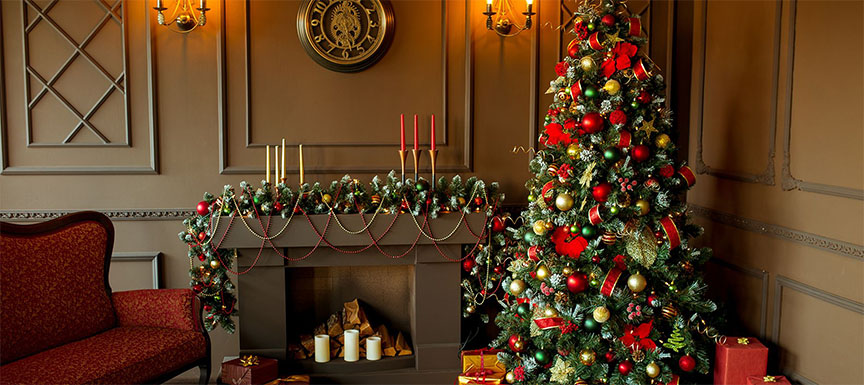 When talking about Christmas goodies, how can you forget the delectable mugs of hot chocolate that keeps you warm? Imagine if this delicious drink took over your living room or bedroom. Wouldn't you feel great about being inside your house all the time? So, pick a deep chocolate-coloured home paint colour for your space. It's the perfect hue because it compliments just about anything. It's a classic neutral with a great holiday feel.
6. Unusual Backdrops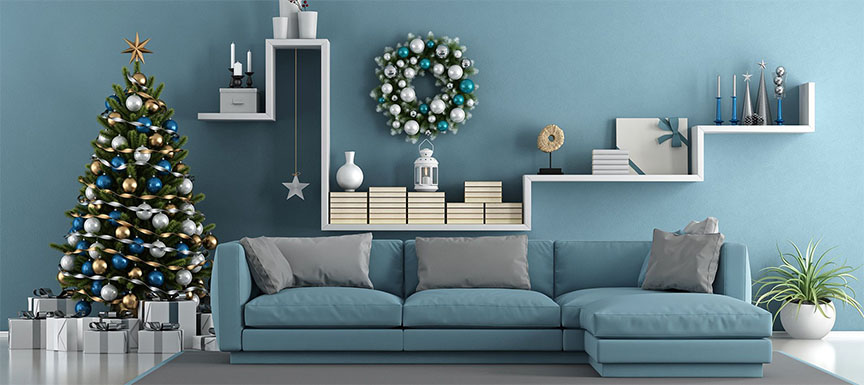 Nobody said that your Christmas tree needs to have a green, red, or white backdrop. So why not try some unusual home paint colours for your living room and add some extra character to your space? Pick subtle or deep tones of blues, greys, purples, yellows, and pinks as you like and decorate the room with beautiful Christmas charms. Make your living room a colourful affair by going beyond the classic holiday combination. Stick to the significant Christmas colours or think outside the traditional reds and greens and experiment with some bolder picks - the choice is yours. But make sure that you decorate your home with lights and charms to be in the festive feels. After all, no festival is complete without appealing decoration.
Merry Christmas!
Next Steps?
Want to know which colours will look good on your walls? Use Nerolac's Colour Palette and get colour combinations of your choice in seconds.
Looking for "paint shop near me"? With Nerolac Store Locator you can find a paint store nearest to your location in seconds!
Warm or cool, loud or subtle, fiery or earthy, whatever be your choice, we have what you want.
Nerolac Paints, a leading paint company in India offers a wide range of paint colors & decorative wall painting solutions for homes & offices.
Get In Touch
get our updates in your inbox!