Perfection is a lot of little things done right.' - Marco Pierre White.
It is a proud moment when someone compliments the finesse and finish of your home walls. However, to attain a pristine finish on the walls of your dream abode, you must spend both time and effort planning your wall painting endeavour.
Many people believe that paint selection alone is enough for a stunning wall finish. However, the perfect walls need a touch of more than just the best paints. Wall putty is that extra effort that can land you abundant admiration for your home walls. The correct application of wall putty has a grave impact on the final results of the wall painting job. Thus, if you crave a flawless home wall painting finish, it is vital to know the right wall putty for your paint job and the best application tips.
Also read: What is wall putty?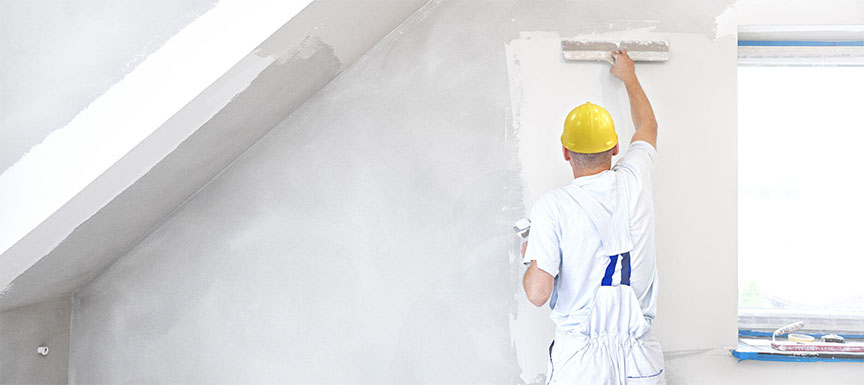 So, to make your wall finish flawless and stunning, here is a detailed overview of wall putty, to beautify your dream abode.
What is Wall Putty?
In simple terms, wall putty is basically a white cement based fine powder that is created into a smooth mixture and applied to the walls before painting.
Benefits of Applying Wall Putty before Painting:
Smooth Surface for Painting - When applied appropriately to the walls, wall putty fills the imperfections, cracks and faults on the surface. Wall Putty form an excellent bonding to the base concrete or plastered surfaces. Therefore, when applied over exterior or interior walls of a home, application of wall putty can create a smooth undulation free surface for a beautiful paint finish.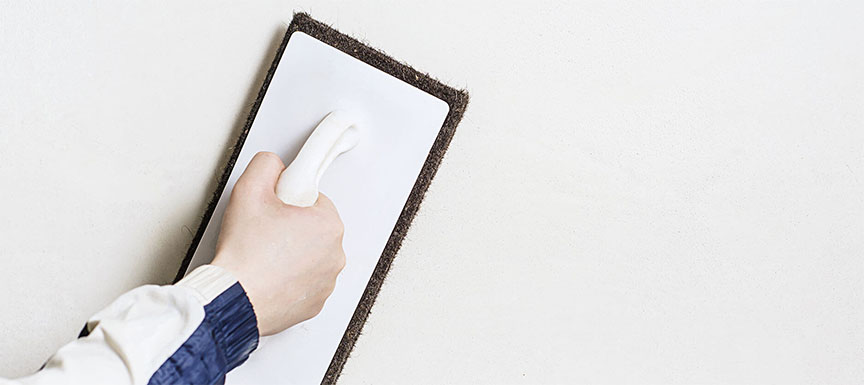 Elongates the Life of the Paint - Wall Putty has excellent adhesion and tensile strength, thus, when applied on to walls before wall painting it adds to the life of the wall paint. Moreover, wall putty reduces deterioration of walls by making it water resistant, flake resistant and abrasion resistant. Multi-purpose Application
-
Wall Putty can be applied to the interior as well as exterior walls. Moreover, the mixture can be used on both dry or wet, old or new walls for a fault-free surface.
Tips for Perfect Application of Wall Putty
It is essential to know the application process of Wall Putty to achieve exceptional results. 1. To fill the imperfections of the wall, even the smallest cracks, requires you to apply wall putty after a coat of primer, following the same with a subsequent coating of wall putty. Allowing the primer to dry completely before the application is vital, for a flawless finish. 2. One or two layers of wall putty are ideal. However, the right drying time (Minimum 3-4 hrs.) prior to applying the next coating is vital, to attain the desired result. After the second coat of putty, it is desirable to leave the surface to dry, preferably overnight. 3. After sealing the wall faults with the putty mixture, smoothen the dried surface with sandpaper. 4. Ensure the surface is dust, dirt and grease free, scraping any flakes using the right tools for a flat finish. You can scrape limescale coated, or oil painted walls using a paint scraper or sandpaper. (Sand the surface with Emery Paper 180 and wipe clean after each application for a spotless finish) Wall Putty when applied with perfection, helps accentuate the finish and beauty of the wall painting. Thus, choose the right wall putty and paints to dazzle onlookers with a wall finish that is worth a second glance.
Also read: What are the types of wall putty and difference between wall putty and white cement?
Next Steps?
Want to know which colours will look good on your walls? Use Nerolac's Colour Palette and get colour combinations of your choice in seconds.
Looking for "paint shop near me"? With Nerolac Store Locator you can find a paint store nearest to your location in seconds!
Warm or cool, loud or subtle, fiery or earthy, whatever be your choice, we have what you want.
Nerolac Paints, a leading paint company in India offers a wide range of wall paint colours & painting services & solutions for homes & offices.
Get In Touch
get our updates in your inbox!