Whether you live in a studio apartment or a sprawling villa; your choice of style defines you. But your home may have a massive blank wall, which sometimes looks refreshing, but eventually, starts looking boring. So, what do you do with the blank wall in your home? Thankfully, there is no limit to being creative while decorating a wall. Here is a list of bedroom wall design ideas that will help you take the boring bare wall and turn it into a statement-making accent.
1. What's more fun than painting a wall mural?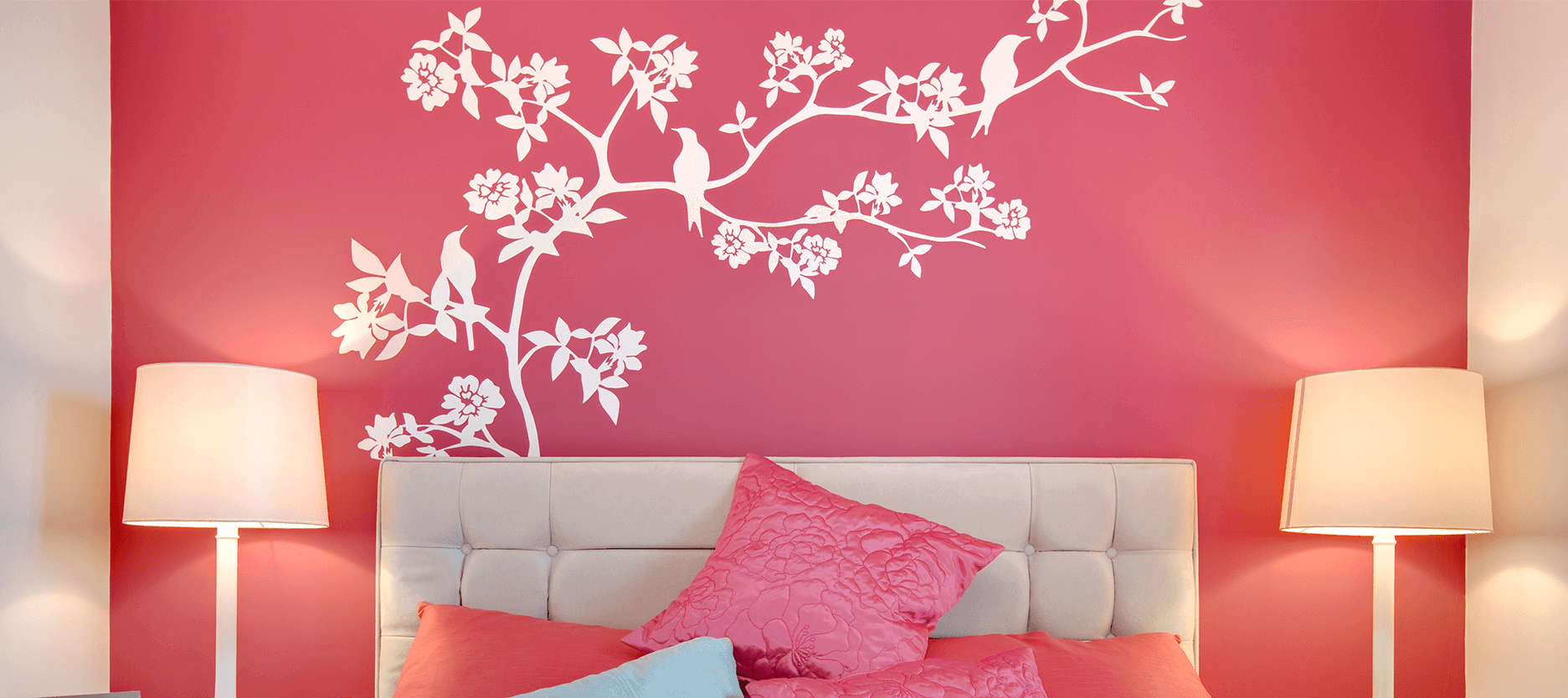 Whether abstract or pictorial, murals look beautiful. They give you the freedom to transform your wall with artwork. Choose the shapes and colours that you like and that fit your room's aesthetic and watch how the mural transforms your home's interior. You can either choose a minimalistic mural like a tree silhouette, or something complex like a mandala - the options are endless! Make a lasting impact by painting your bedroom wall now.
2. Bold Colours Break the Traditional Look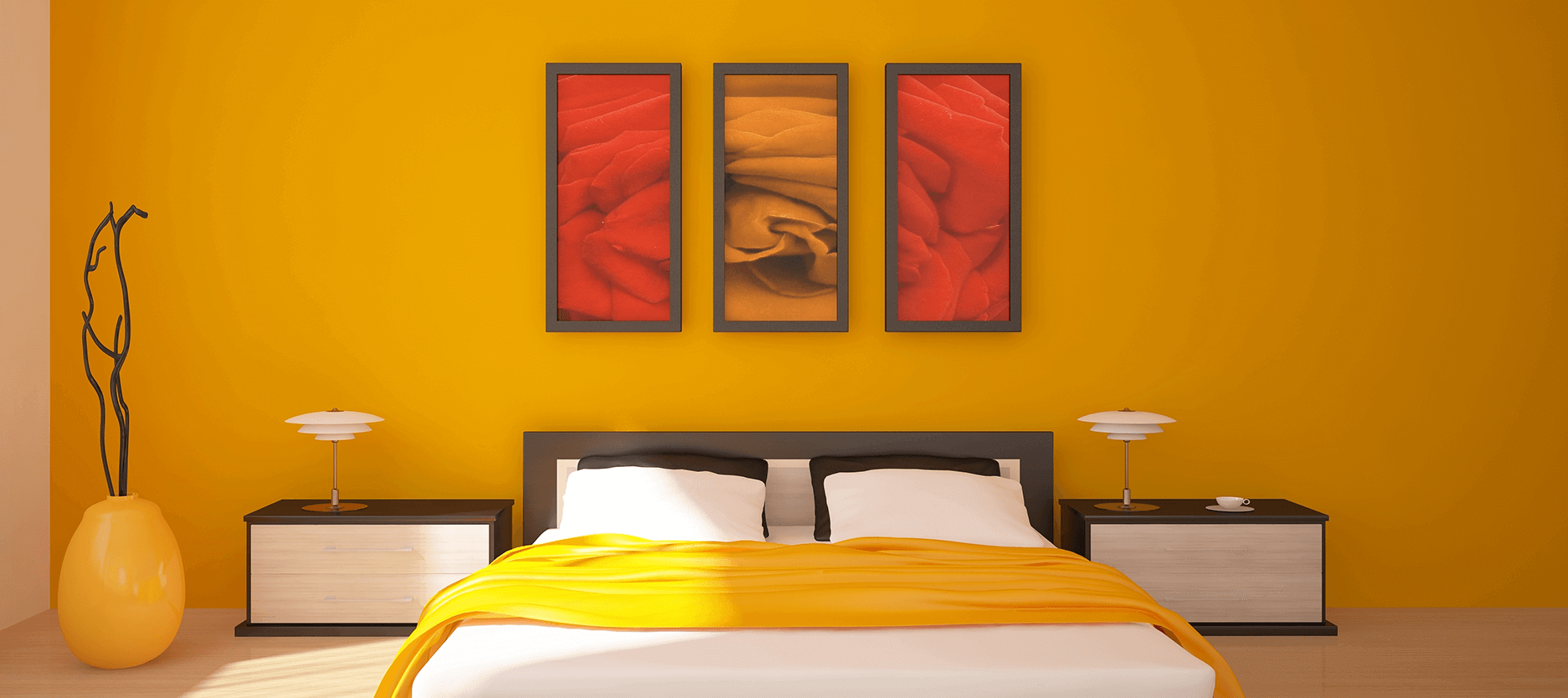 You can even deck up the blank wall with bold colours and snazzy wall decorations! A common misconception about bold colours is that they make your room look jazzy, but when paired right with the right interior, they can make your room look sleek and chic. When it comes to bold bedroom wall design ideas, the options are endless. You can try using some bright, bold colours from Nerolac like
Bumble Bee- 2014
for a cheerful, sunny look,
Cool Blue- 4299
to get that perfect vibe, or
Adventure- 2189
for rejuvenation. If you think bold colours are saturating your wall, you can balance it out with a beautiful wall-clock or photo frames. A dash of colour added by an accessory creates a contrast that helps your wall stand out even more.
3. Get blushy with Coralle Pink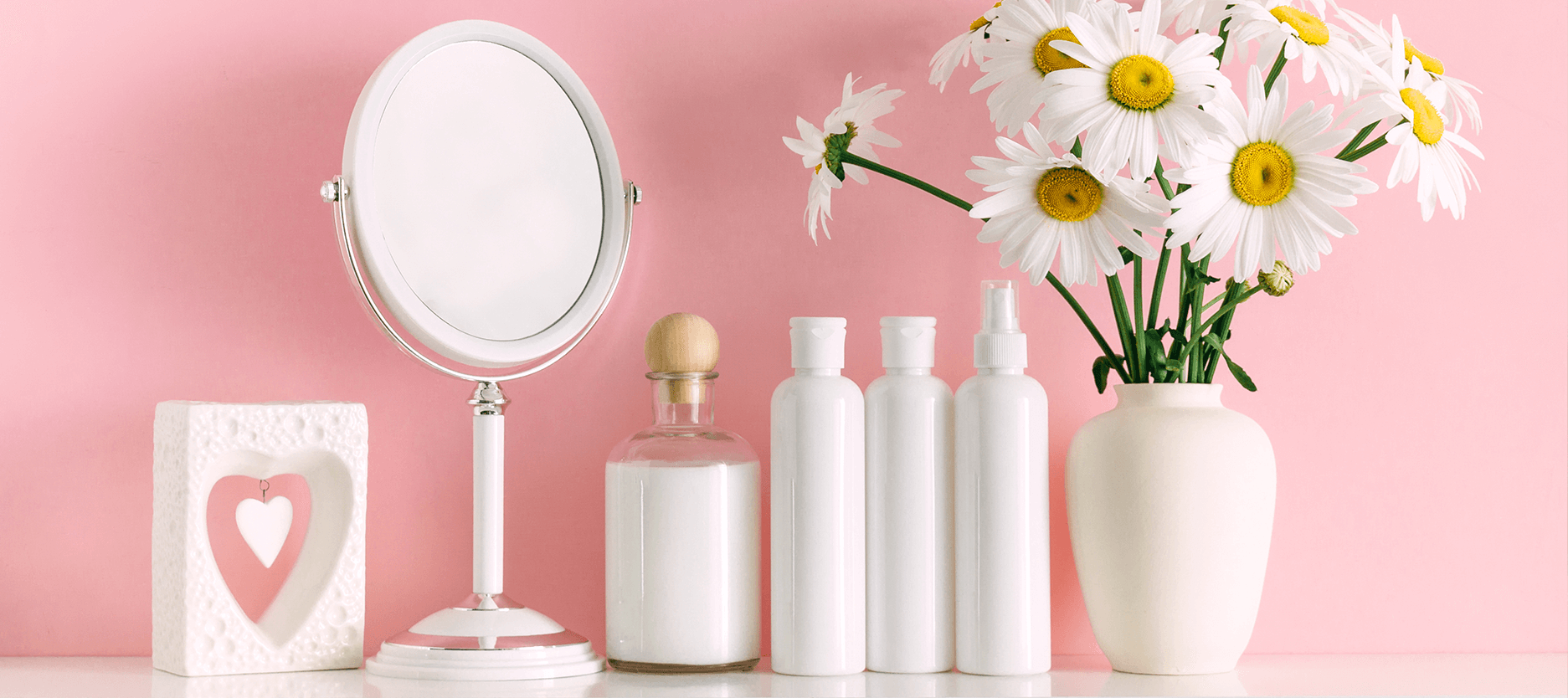 If this beautiful chirpy colour does not make you blush, we don't know what will. There is a lot of hype for this chirpy colour, and it is for all the right reasons. While it is much bolder and brighter than your average cream walls, it has a hint of nice sophistication to it. But, simply
painting your wall
pink is not enough. While coralle pink is a great choice of pink, as it has a blend of modern sophistication and liveliness to it, you want to do more. Whether this is in your bedroom or living room, adding a sleek white shelf to the cascade of coralle pink is a great idea. You can place personalised photo frames or a cute potted plant on it.
4. Black and White- the ultimate combo!
This is a combo that you can't go wrong with. Yet, surprisingly, it's unconventional. Painting your wall black and white, gives your own room a monochrome tone. Imagine a monochrome wall, accentuate with a bright red sofa set or bed against it. If a black and white wall is not what you're looking for, then you can break the mould by choosing shades like ash black, charcoal grey or some great textured black and white walls to make your room feel warm and cosy.
5. By the Side of a bookshelf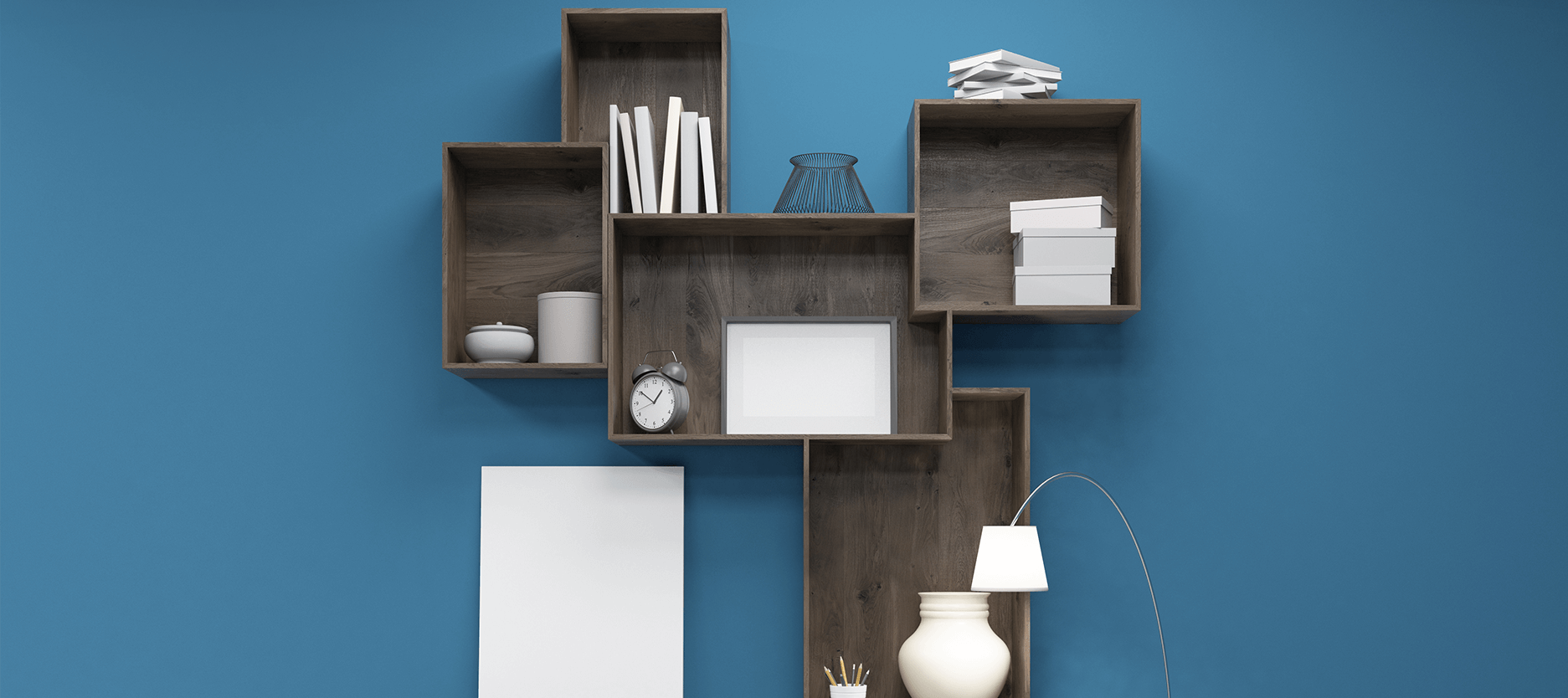 Imagine your empty walls with a deep shade of Cool Canteloupe Blue (2088) and bookshelf attached to it. Furthermore, the vibrance of this wall can be enhanced with a colourful range of books on the bookshelf. So, you can put a chair in front of the wall, take a seat, and just enjoy the beautiful view – that deep blue sky colour and the many books to choose from for your next reading session. While blank walls may seem like they add a visual balance to your room, you are just missing opportunities for decorating your plain bedroom wall. They are truly the perfect canvases for telling about your style quotient, tastes, and life stories. You can choose from a wide range of colours and paints
Nerolac has to offer
and set up your canvas. Give us a call now and find out about our range of offerings.
Next Steps?
Want to know which colours will look good on your walls? Use Nerolac's Colour Palette and get colour combinations of your choice in seconds.
Looking for "paint shop near me"? With Nerolac Store Locator you can find a paint store nearest to your location in seconds!
Warm or cool, loud or subtle, fiery or earthy, whatever be your choice, we have what you want.
Nerolac Paints, a leading paint company in India offers a wide range of wall paint colours & painting services & solutions for homes & offices.
Get In Touch
get our updates in your inbox!