"People are easily intimidated when they decorate their home. They think it has to be one way. But there's no one way. It's your way, your style." - Bryan Batt Hiring interior designers for designing your home may not always be affordable and within reach. Although, decorating the interior of your home, as both fabulous and functional, may seem like a task you are not equipped to handle, you can make your own interior design decisions efficiently with ease. Using our interior paint ideas, you can take your interiors from dull to dashing — without the help of a professional designer. To make your room feel like an image from a home décor magazine, try our interior paint ideas for the simple know-how of decorating a beautiful home. People often dream of a professional-looking home interior when browsing through home decor websites for a spark of creativity to decorate their much-adorned homes. Finding inspiration is the first step to create the home décor you desire. Search for the home style that matches the layout of your home and browse various interior paint ideas that appeal to you. It is vital that you consider the size of your home, the orientation and the natural sources of light before picking the design that you desire. Research online, browse through our inspiring wall painting ideas, and select pictures that speak to you. Now, step back and evaluate the style you crave to create.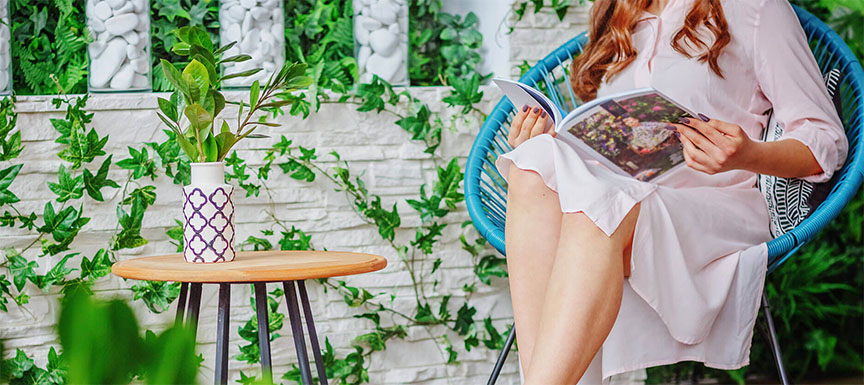 Create Your Interior Colour Scheme
After you finalise on the style you desire, you need to select a paint colour scheme for your interior walls. Picking colour is the tricky part, as the colour palette you choose needs not only to look eye-catching, it also needs to feel personal and create the right tone for your home. The choice of colour has no fixed rule; you can choose the paint colours that are in trend or opt to choose what you find appealing. However, a trick to create an impressive interior home décor is to create a
paint colour palette
that has at least three colours or shades. One base colour that dominates the walls; An accent colour for the cushions, upholstery and focal wall and a third contrast for the trims, window panes and mouldings. Although all classic white homes are elegant and appealing, a pop of accent colours to accentuate and uplift the ambience can be a welcoming change. Remember, although more is merrier, using too many accents can be a bit overpowering, and adds to confusion in the décor theme.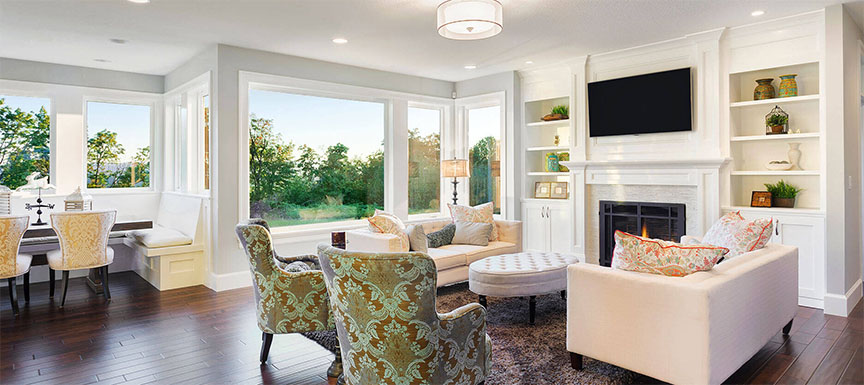 A Touch of Texture
Textures are a welcome change to dull and flat walls. Linen drapes, a plush armchair, silk cushions, rattan furnishings, leather sofa and faux fur blanket, are elements that add different textures to the room and create a diversified setting. You can also choose to use texture paints to create patterns using one or more colours over the walls, can bring sophistication and style to the décor. There are plenty of texture paints and application techniques to choose amongst from fabrics/textiles, stucco, sand, popcorn and more, to add interest to your home décor effortlessly.
Declutter The Space
Too many attractive yet different pieces of furnishing and décor within one single room can clutter the space and confuse the onlooker. Too many chairs, stools, vases, and furnishing make a place feel disorganised and haphazard. Most designers recommend one large statement piece of furniture for even the smallest room, such as a cabinet or couch, which can be supplemented with a few well-chosen accessories that fit the room just right.
Accessorise
A glance at the work of the best interior designers will ensure you notice, the use of decorative tableware, bowls and wicker baskets, in an almost artistic way to add accessories to a room. Accessories in the accent colours can add a hint of glamour, for instance, a gold tray or candle holder, with a scented candle in the accent colour of choice. Although many times such accessories may seem frivolous, they are essential for a layered and ornate interior design scheme.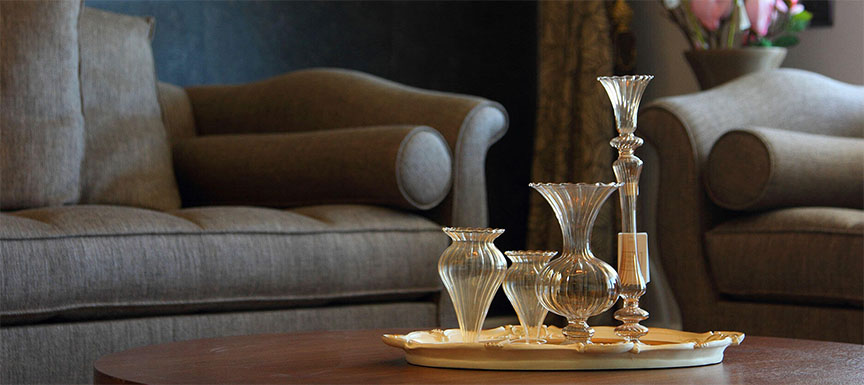 A Dash of Nature
Almost every designer décor scheme has flowers or plants in each room, including the restrooms. Merely adding a floral arrangement or indoor plant or even artificial plants in your home, can add a homely touch to your interior. If you cannot hire an interior designer yet desire a home that looks like it has been pulled from a magazine, these are the design ideas used by the most seasoned decorators.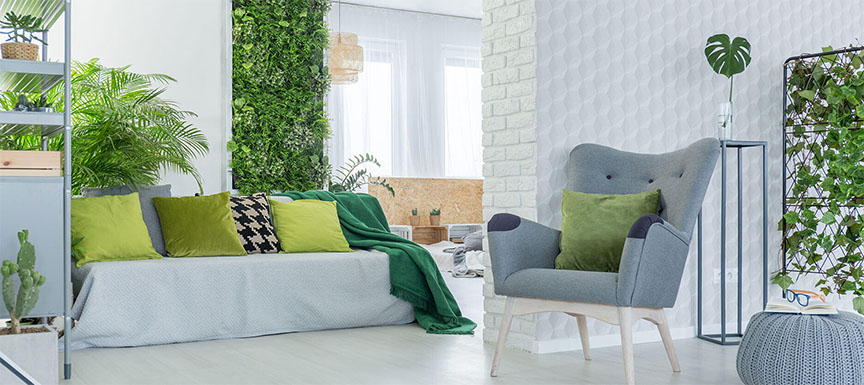 Create a warm, welcoming and well-decorated home, by adding colours, furniture, texture and a touch of nature to your interior décor.
Next Steps?
Want to know which colours will look good on your walls? Use Nerolac's Colour Palette and get colour combinations of your choice in seconds.
Looking for "paint shop near me"? With Nerolac Store Locator you can find a paint store nearest to your location in seconds!
Warm or cool, loud or subtle, fiery or earthy, whatever be your choice, we have what you want.
Nerolac Paints, a leading paint company in India offers a wide range of paint colors & decorative wall painting solutions for homes & offices.
Get In Touch
get our updates in your inbox!