When it comes to office spaces to enhance productivity, there are tonnes of resources available both online and offline. The ambience is vital because if the office looks and feels great, only then will your employees be able to give their best shot at work. The right lighting, ergonomic seating, spick space, and last but the most important - the office room colour - plays a serious role in keeping your employees motivated. With the right office paint colours, you can ensure that your workforce feels positive. To help you make your office happier for your employees, we have compiled a list of office colour schemes that you just can't go wrong with!
1. That Fruity Flavour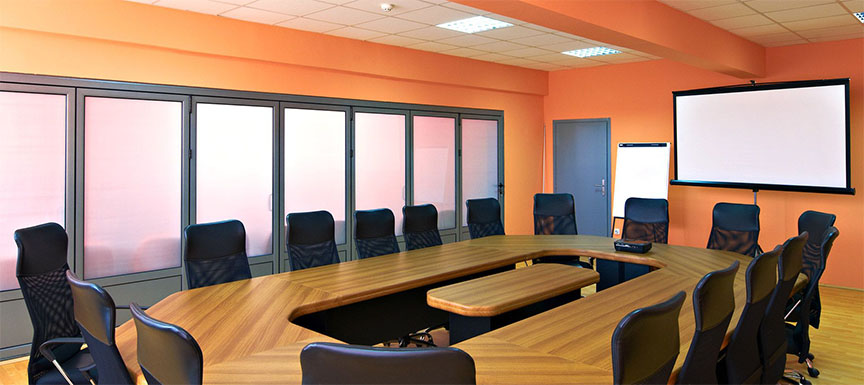 Paint your office with something interesting, something not-so-common. Give your space a warm glow with a punch of orange as your office wall colour. But don't overdo it. It may become very overwhelming to your employees' senses if you paint all the four office walls with such a bright colour. The ideal way to tone down the decor while still using orange is by dressing up an accent wall in orange or selecting a subtler shade like Petite Peach (4069).
2. The Milder Yellow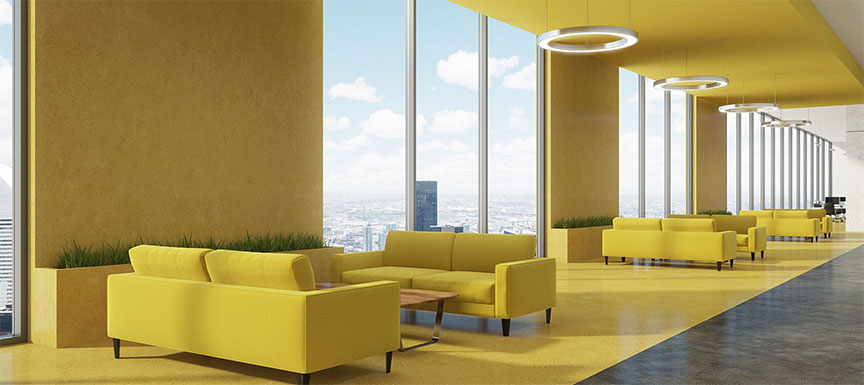 Love yellow but aren't sure if all of your employees will love it too? Or don't want to overdo the wall painting design with poppy yellow? The solution is to pick a pale and pastel yellow. While the colour is still vibrant, the lighter hue will look calm and give out positive vibes that are excellent for creativity at the workplace.
3. Our Opulent Nature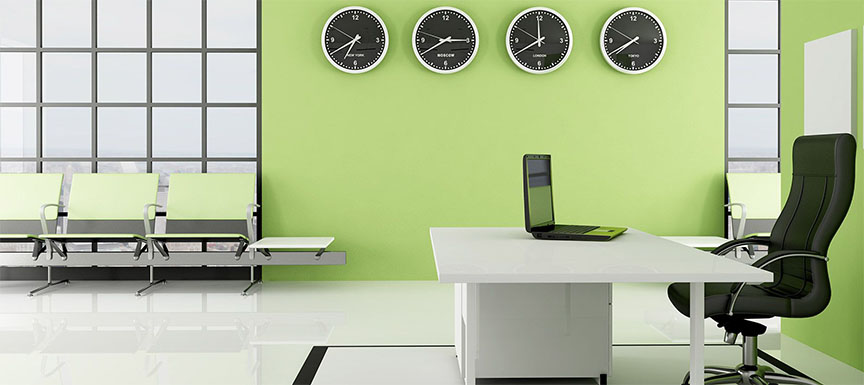 A dash of green in your office setting never goes wrong! When you can't place plants in your office, the simple way to feel refreshed is by dressing up the walls with green office paint colour. Green is known for improving concentration and reading ability. This office wall colour also gives your eyes a place to rest when they need a break from your screen. Combine the greens with yellow undertones and white accent walls so that your office looks balanced and perfect to work peacefully at.
4. Some Intense Depth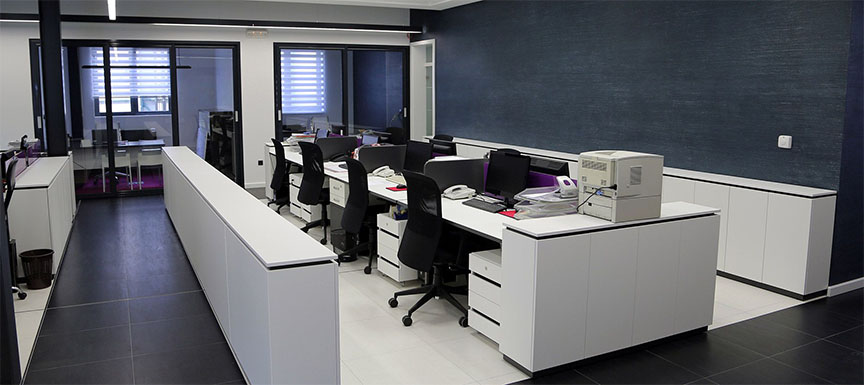 Do you think a shade of grey will make your office space gloomy and your employees lethargic? It's not true! You need to pick the right tinge of grey, pair it with the right lighting, place the best furnishings, and then see the magic. This office paint colour alone will light up space in the most stylish way. You can even select a dual-toned decor for your office. Grey acts as a perfect office wall colour combination with whites, blues, blacks, yellows, and virtually any other office room colour. So select your favourite tone of grey from our
colour palette
and pair it with the furniture you adore. You can use the grey backdrop for wooden furniture or the steel or black metallic one.
5. Those Blue Hues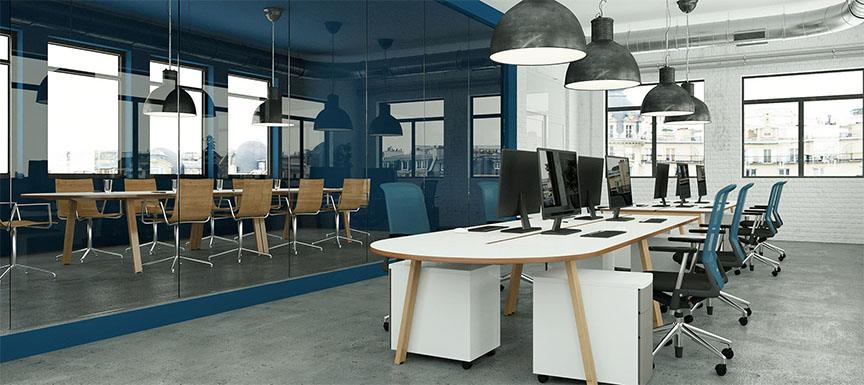 Blue never goes out of fashion, and you know that! There's no right technique to design with blue or the best shade of blue that you can ask for. It all depends on your choice and motive - there's always a stunning blue for you. Blue is known to evoke energy, positivity, and coolness to any space. This is the reason you must pick a blue office painting design as every office space needs some blue. The colour blue is relaxing while simultaneously being motivating and inspiring.
6. The Pure Excellence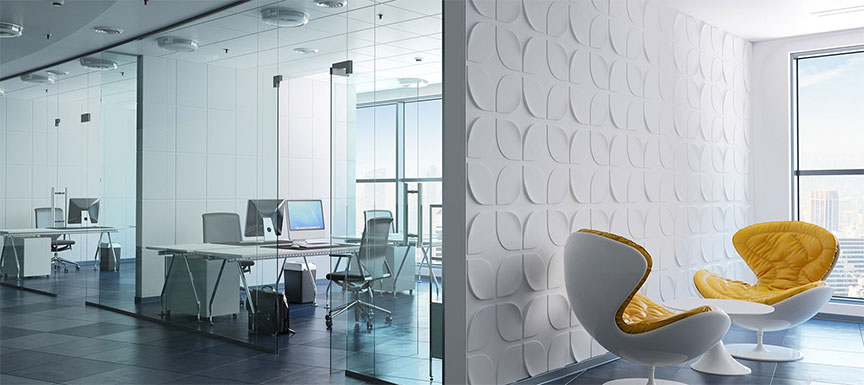 When nothing strikes you, white is your colour. But don't be mistaken - it's not because this is a basic colour you must settle for.
White offices look alluring
, and they are also versatile to pair up with other office paint colour ideas. Stark and creamy whites are enough to give your employees a sense of calmness throughout the day. No matter what kind of business you are into, the white office interior colour is the right one to revamp the space and boost creativity, productivity, and focus. And if you have a small office space, whites are ideal for opening up space and making your office look bigger. You may love a specific colour, but will that colour be the right for the entire team? Think for everyone. Pick from one of these office painting ideas that will suit most of your employees and keep them glued to your organisation. You can delight your employees by letting them work with in a space with the best office paint colours.
Next Steps?
Want to know which colours will look good on your walls? Use Nerolac's Colour Palette and get colour combinations of your choice in seconds.
Looking for "paint shop near me"? With Nerolac Store Locator you can find a paint store nearest to your location in seconds!
Warm or cool, loud or subtle, fiery or earthy, whatever be your choice, we have what you want.
Nerolac Paints, a leading paint company in India offers a wide range of wall paint colours & painting services & solutions for homes & offices.
Get In Touch
get our updates in your inbox!