Paint Your Home with Inspiration From the World's Best Destinations
If you have the travel bug in you and your Instagram bio says #wanderlust, then this blog post is for you. Every part of the world is a mesmerising masterpiece in its own. But why let the outdoors have it all? You, too, can get inspired by the picturesque destinations you visit and paint your home with similar home colours. We've compiled a list of top off-beat and colourful world destinations that are best for interior paint inspirations. 1. Egyptian Sphinx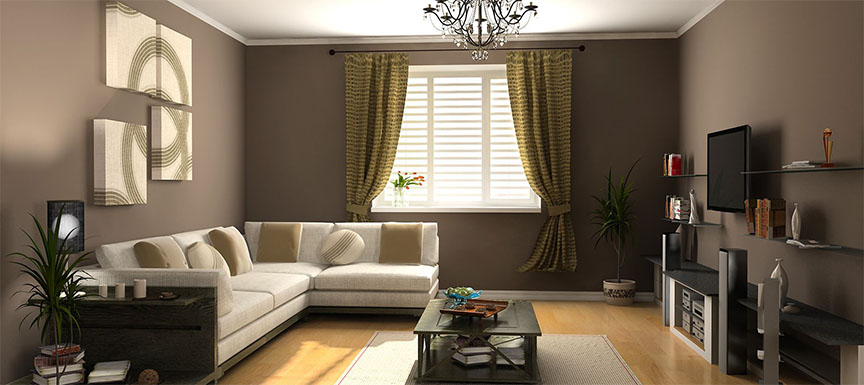 The mighty Sphinx and giant pyramids - that's what Egypt is known for. We got inspired by the variations and tinges of brown that cover the entire destination. So, if you want a royal desert-like look in your home, then pick a brown interior paint and cover the walls with it. An accent wall or wall detailings in muted brown will add more drama to your rooms. 2. Italian Hues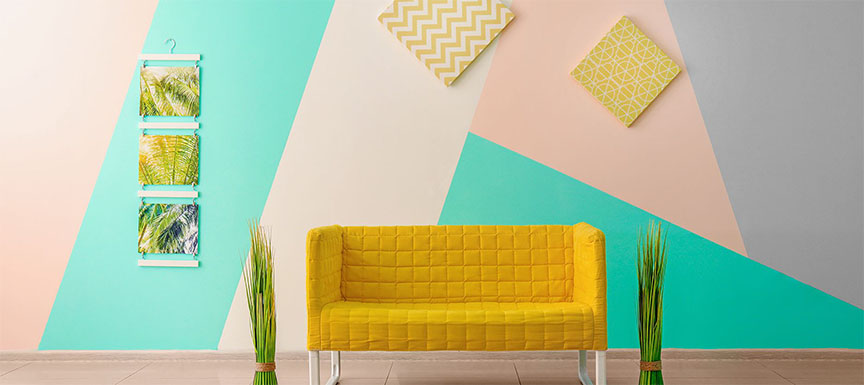 Venice, Burano, Vernazza, Procida - wherever you go in Italy, you'll find spellbinding pastels everywhere. Locals paint their homes with pastel yellow, pink, blue, green, orange, and more, and every picture you take of these homes looks like a postcard. Bring these Italian colours inside your home and paint your home walls with delicate yet vibrant shades of colours. You can pick multiple colours for your room to make it look even prettier. 3. Arctic Coolness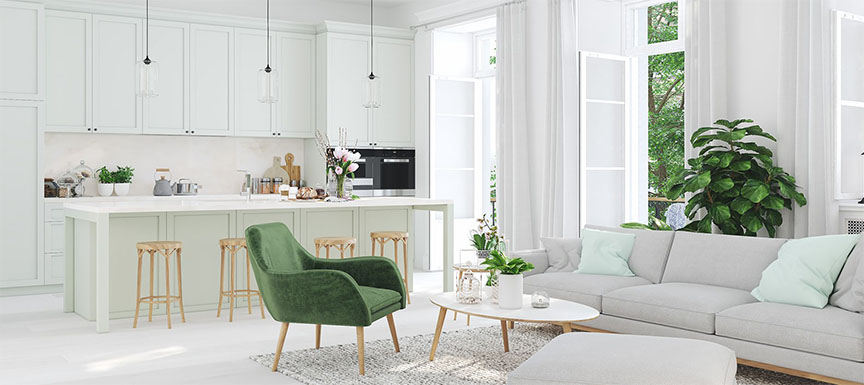 The enthralling beauty of ice and glaciers at the poles is hard to describe in words. Find some peace and positivity in your house by painting it with Arctic white interior paints. The awesomeness of the powdery-white home colour should keep you delighted all the time. Don't forget to add some contrast to your room with contrasting furniture, upholstery, artwork, and accessories. 4. Maldivian Madness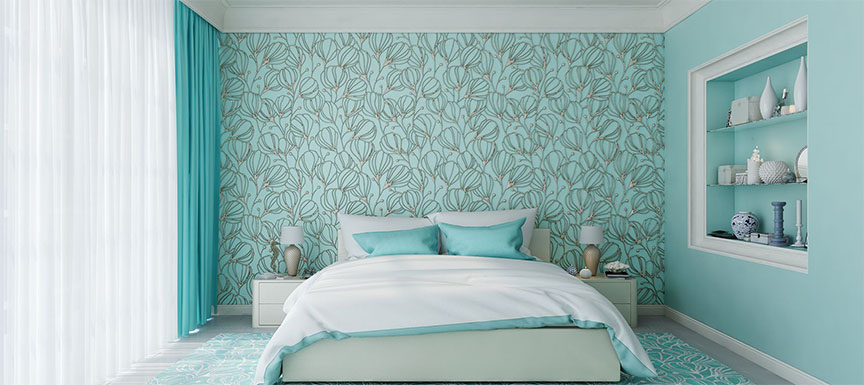 Embrace the freshness of the crystal clear waters of the Maldives. Once you visit the spectacular beaches of the Maldives, taking the sight out of your mind is impossible. While you can't make several trips to this coral island, you can always revamp the house to give you fresh and beachy feels. Pick aquamarine tones like Pastel Pine (2521) or Precious Paraiba (4306) for your home walls. Don't forget the white sand inspiration; let the doors and furniture pieces be pure white. 5. Awestruck Red Carpet
When it comes to unusual and incomparable destinations in China, Panjin Red Beach is among the top hits. The place, also known as 'The Sea of Red', is famous for the vibrant crimson-red sea weeds. Use the high-spirited colour of this wetland-cum-beach in your home and dress up your home walls with this interior paint colour. 6. Morrocan Feel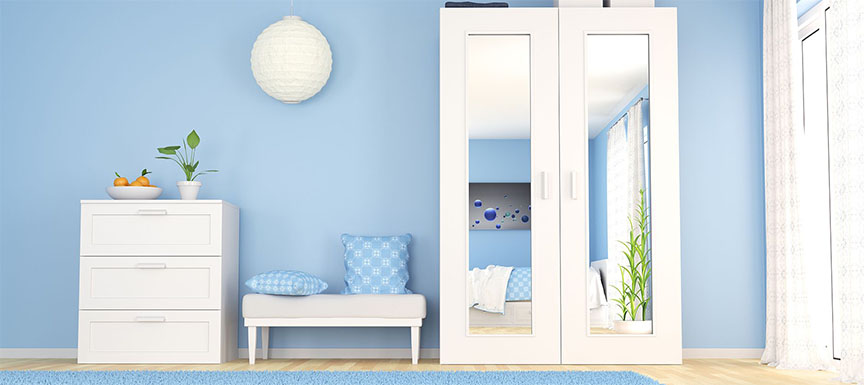 Who doesn't know about the by-lanes of Chefchaouen artistically painted with the variations of blues and whites? The remote lanes of Morocco are actually painted blue and white to keep mosquitoes at bay. No matter what the belief is, the small town looks creative and poppy. Get inspired by these Moroccan feels and bring these interior colours home. The perfect way to mimic Chefchaouen within your home is using the irregular ombre technique where the colour goes from deep blue to white and so on in random patterns. 7. Lush Rice Terrace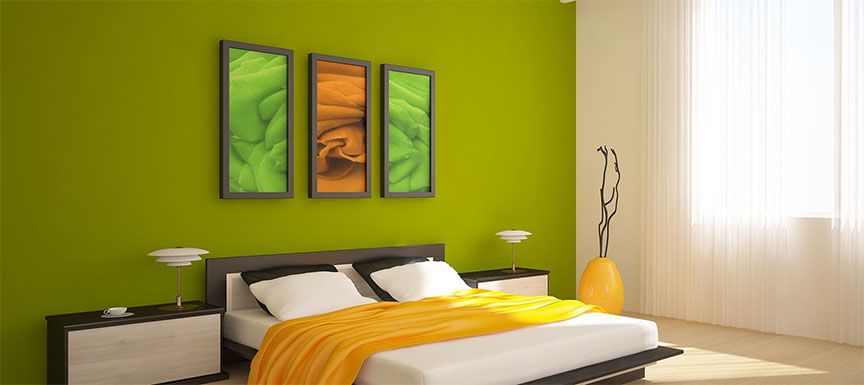 Feeling close to nature? Want interior paint colours that make you feel happy all the time? Use some inspirations from the eye-tangling scenery of rice terraces in Sapa Vietnam. All you can see is greenery - greenery because of the rice ears waving cheerfully. The deep green and bright yellow home colour tones stolen from these thousands of terraced rice fields can make you energetic and cheerful every day and night. 8. Bold and Beachy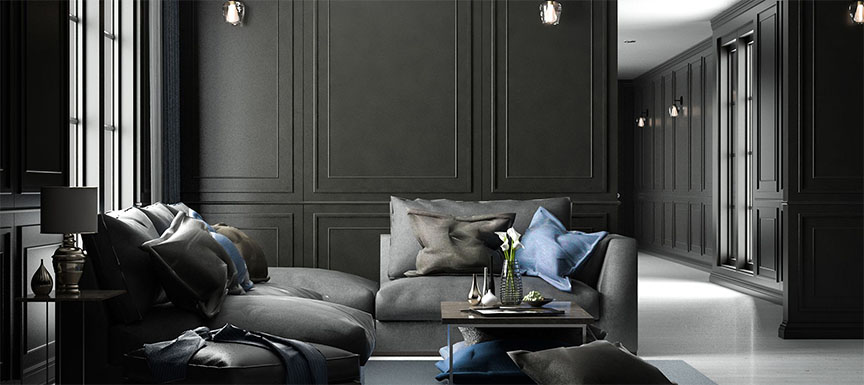 In the list of unusual beaches across the globe, the black beaches generally top. Whether it's Vik and Stokksnes in Iceland, Maui and Punalu'u in Hawaii, or Perissa in Greece, the beaches look jaw-dropping at every hour of the day. Go bold with black interior paint colour inspired by these marvellous beaches. Silver embellishments and accessories, white or deep grey upholstery, and black furniture are all you need to complete the lovely home interiors. The world is a beautiful place. Every place can be an inspiration. Just look at the world with the eye of getting ideas for your home decor, and you'll have a never-ending list of interior paint colours and ideas to experiment with.
Nerolac Paints, a leading paint company in India offers a wide range of paint colors & decorative wall painting solutions for homes & offices.
Get In Touch
Next Blog
How to Get your Home Durga Puja Ready?
get our updates in your inbox!