Vibrant Home Exterior Colours That Turn Heads
When your home exteriors need a makeover, the first thing to focus on is the home paint colours. A single coat of paint can redefine the ambience and bring out your personality to your home exteriors. But if you are looking for a home paint colour that rather turns heads and attracts eyeballs, you'll need something vibrant and vivid. Here's a list of just-the-right colours for your home's exterior walls. Pop Yellow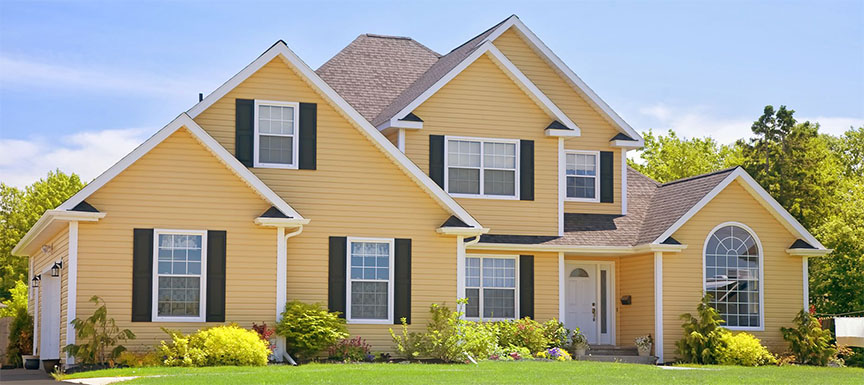 Yellow home paint colour isn't a new thing. It's just that every time people see a yellow house, they can't help but continue looking in admiration. Talking about amazing yellow houses, the first thing that comes to our minds is the cube homes in Rotterdam. Now you can't design a home like that architecturally. But you can surely paint your house yellow for a similar vibe. No matter which shade of yellow you choose, your home is bound to stand out as the happiest on your street. Brilliant Blue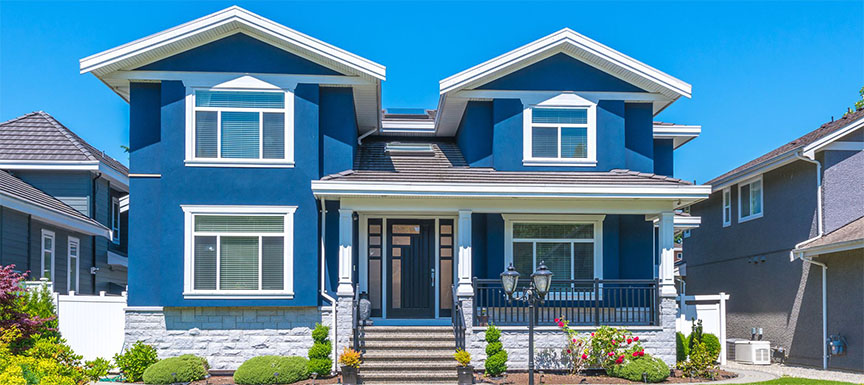 When it comes to choosing the best home paint colours for exteriors, blue is undoubtedly one of the top choices. But the shade of blue you choose can make a difference. If you wish to be unique from other homes in your vicinity, choose something unusual. Try something that's more turquoise or violet, and of course, a deep shade. Colours like Plush (4309) and Velvet diva (4223) are sure to turn several heads daily. Dazzling Orange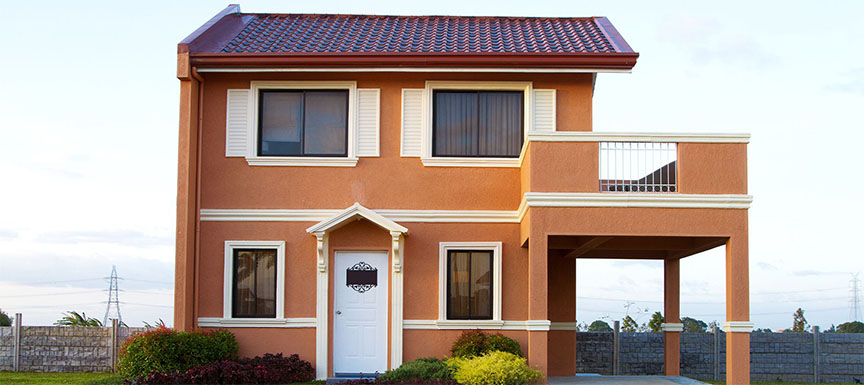 How can you miss out on this contrasting colour when looking for vibrant colours for home exteriors! Orange might not seem like colour to even suggest for home exteriors, but in the right shade, it can do wonders. A house painted with electric orange shade will never go unnoticed, no matter how remotely your home is located. Whether you wish to pair the decor with white accents or deep-coloured elements, orange is a great focus colour to pick. Passionate Red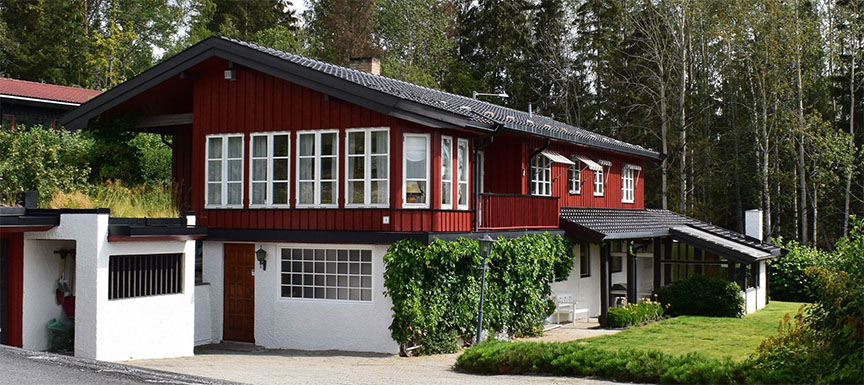 Red isn't a rare interior home paint colour. But you won't often find homes painted with bright red. So if you opt to paint your house red on the outside, you are sure to get some heads turning in your home's direction. And if you are trying to make a statement with your home exterior colour, then why settle for something average? Choose a shade that's as bold as a Marilyn Monroe's lipstick. Coraline (2154) is what we are talking about. Olive Punch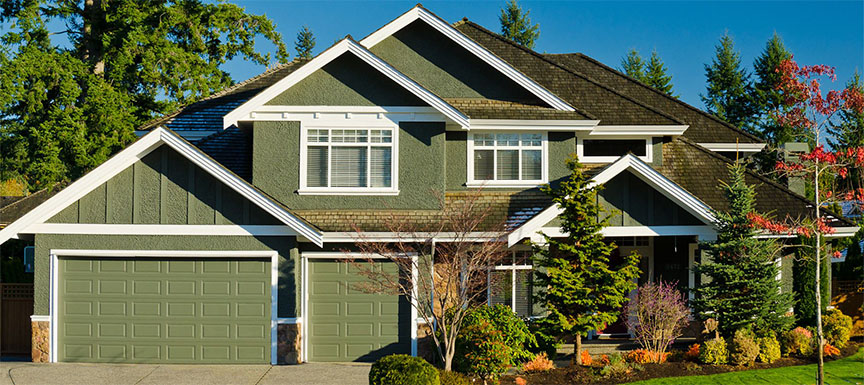 This colour may not seem vibrant to many, but the fact is that olive green is an attention magnet. This unusual tone of green stands out no matter what other colour you pair it up with - white or beige. No matter what part of the country you live in, this home paint colour is ideal for all environments and climates. Homes painted with saturated olive colour look even more stylish when they are combined with white accents of window and door frames and siding. Plush-Pretty Pink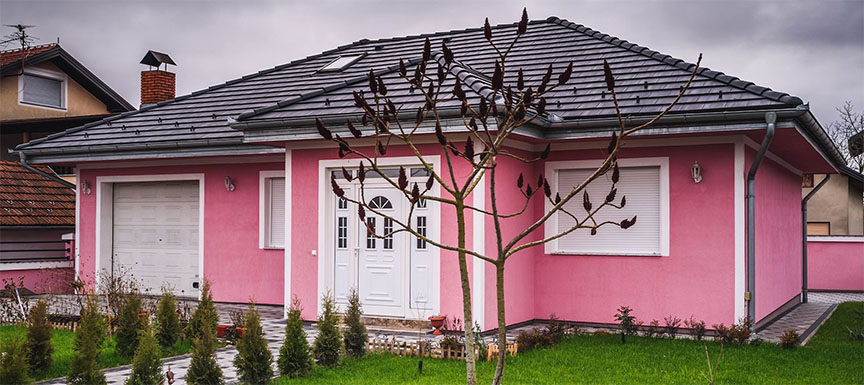 If pink is your spirit colour, don't refrain from bringing it out on the exterior walls. If you have a tiny house, choosing this home paint colour will mimic the look of a big bungalow, that's the beauty of this colour. If you have a garden or veranda right outside your home, the charm of the property will be doubled with a pink home colour. And in case you don't have a garden, you can decorate the property with creepers and flowering plants yourself. Apricot Magic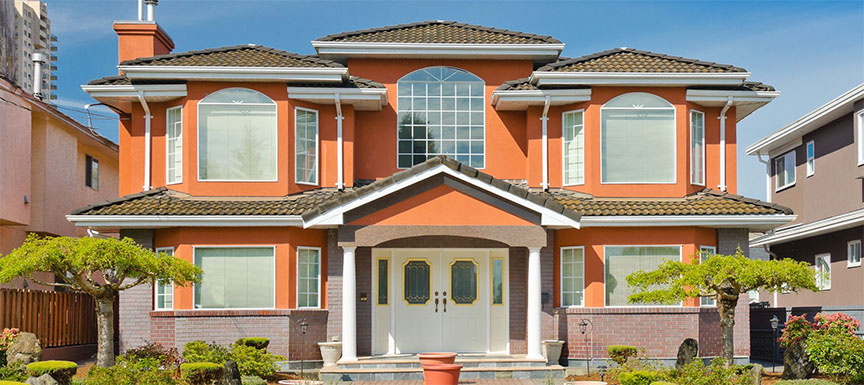 When you can't decide your favourite colour out of orange and pink, take the way in between. Try a soft yet elegant shade of orange that's more towards pink. Paint your home with this unique home paint colour, and suddenly your home will look subtly bright, something like a vintage beauty. Black doors and windows or deep brown accents and roofing complement this colour the best. If some of these colours are too vibrant for you, you can always combine them with contrasting colours to tone down the effect. And if you are looking for more such poppy colour suggestions, talk to our master painters directly. Based on what you prefer, they will suggest what will suit your home the most. Moreover, they will also suggest the right paint depending on the climatic conditions in your region.
Nerolac Paints, a leading paint company in India offers a wide range of paint colors & decorative wall painting solutions for homes & offices.
Get In Touch
Next Blog
Celebrate Chhath Puja with the Best Home Paint Colours
get our updates in your inbox!