Most Indian festivals synonym with vividness and joy. In this spree of festivities, the next one on the list is the Chhath Puja. Although this four-day festival is celebrated mainly in North India, the joy is experienced across the country. While the rituals are seeped in piety, there are numerous fascinating things about this festival. We got inspired by various sights during this festival and thought of incorporating them with the right home paint colours.
1. Sacred Streak of Vermillion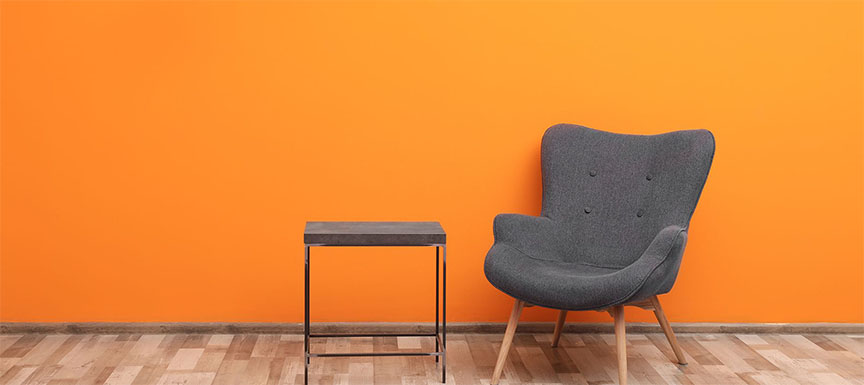 One thing that is commonly seen during all the four days of the puja is the long streak of bright orange vermillion (sindoor) that women apply in their hair splits. Getting inspired by this sacred vermillion, you can paint your home interiors with saffron home paint colours. Orange colour has the power to double the opulence in your home interiors. So select the brightest shade of this home paint colour and spruce up your living room, bedroom, pooja room, and even kitchen with Chhath Puja feels.
2. Pure Prasad of Arghya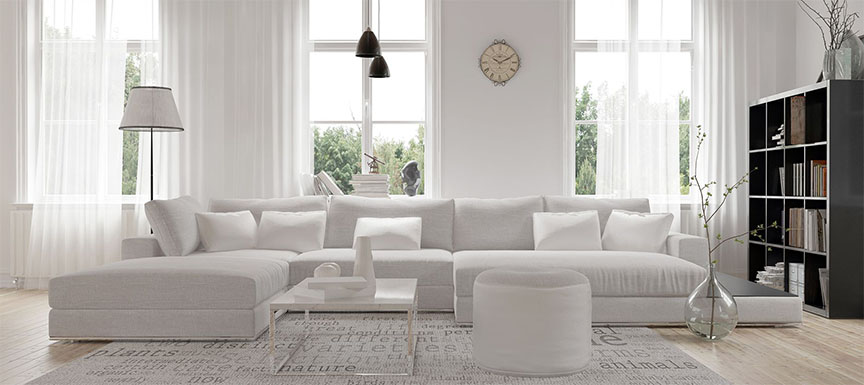 A key part of Chhath Puja every year is the prasad that is made and distributed by ladies who fast and worship. The Arghya is an offering of milk and gangajal and is considered to be Amrit. The purity of Arghya can be easily incorporated into your home decor with white and almost white home paint colours. Pick any shade from our
Masterpiece White range
and start decorating your house with this serene colour. Even though it's subtle, the added texture you get from wood panelling or colourful upholstery helps break up the all-white home decor. A bold, colourful rug and art statement on the wall add even more dimension.
3. Blessings of the Sun God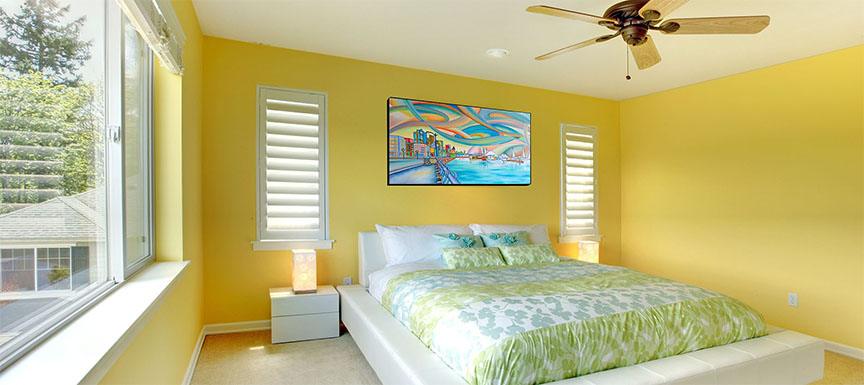 The whole idea of Chhath is that devotees come together to worship the God of Sun (Surya) and his sister Chhathi. The bold yellow is the colour of blessings from the Sun God right in your home. Paint a room of your house with the brightest hue of yellow, whether that room receives natural light in abundance or you have a small window in there. If your style is more traditional, you can opt for floral and metallic home accessories that have the essence of history and vintage. But if you like something modern, yellow walls are the perfect backdrop for trendy dreamcatchers, artworks, paintings, and contrasting upholstery
4. Chaos of Markets
If you ever go the markets of Bihar, Jharkhand, Uttar Pradesh and nearby places during these four days, you'll find them flooded with colourful festivities. The roads are flamboyantly decorated with stalls of food and toys on their sides. And Nerolac never refrains from getting inspired by such colourful sights. Painting a small living room with a vibrant home paint colour can be helpful as it camouflages the fact that it's small. Bonus? Vibrant colours like yellow, blue, green, orange, purple, and pink are totally timeless. You can even try beautiful patterns inspired by the chaos of Indian markets instead of plain, colourblocked walls. White ceilings help break up these bright home paint colours inspired by the markets and make the room feel lighter and airier.
5. Vivid Assemblage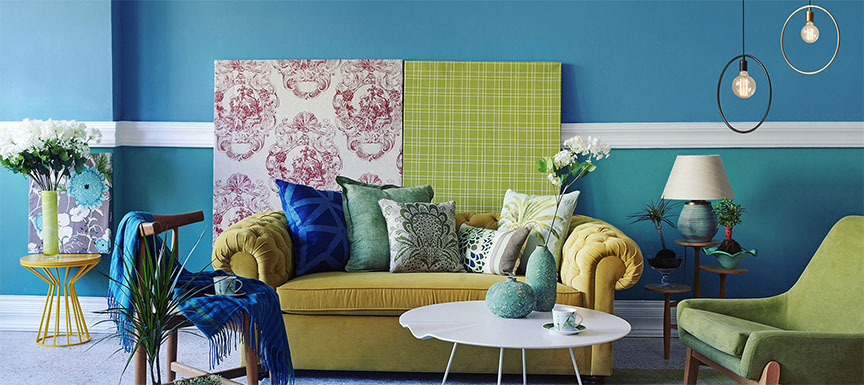 Just like the markets, you'll find a streak of hued worship along the ghats of the river. These colours come from the beautiful attires that the devotees and worshippers don. Red, orange, yellow, green, and pink are the symbols of Indian festivals, the symbols of married women too. Hence, most women and even a lot of men choose to wear these colours for Chhath. The assortment of colours in one sight makes us want to paint our homes with similar home paint colours. Pick one colour for each of your room and decorate the space accordingly. Your home should look nothing less than a celebration! So what if you can't be on the banks of the Ganges to pray? You still can paint your home and be a part of the Chhath celebration. Every bit of the festival can be an inspiration to use the best home paint colours. All you need is the right eye to look at everything differently while still enjoying the festival.
Next Steps?
Want to know which colours will look good on your walls? Use Nerolac's Colour Palette and get colour combinations of your choice in seconds.
Looking for "paint shop near me"? With Nerolac Store Locator you can find a paint store nearest to your location in seconds!
Warm or cool, loud or subtle, fiery or earthy, whatever be your choice, we have what you want.
Nerolac Paints, a leading paint company in India offers a wide range of paint colors & decorative wall painting solutions for homes & offices.
Get In Touch
get our updates in your inbox!