Today, everybody's talking about the coronavirus pandemic and how to protect ourselves from it. It is the most prominent health crisis of the current time, but it isn't the only one. Many other diseases including viral fever and common cold/flu, etc. spread due to viruses and bacteria. It is more important than ever to learn about such viruses and bacteria, how they cause infections, and how you can prevent yourself and your family from them. So let's begin.
How Are They Risky?
We already know that viruses and bacteria are harmful microbes that are present in a variety of environments, and if they enter your body, they can start multiplying and cause illness. They are transmitted by people, animals, or other environmental sources, depending on specific pathogens. And although both viruses and bacteria infect you in similar ways, they are quite different from one another.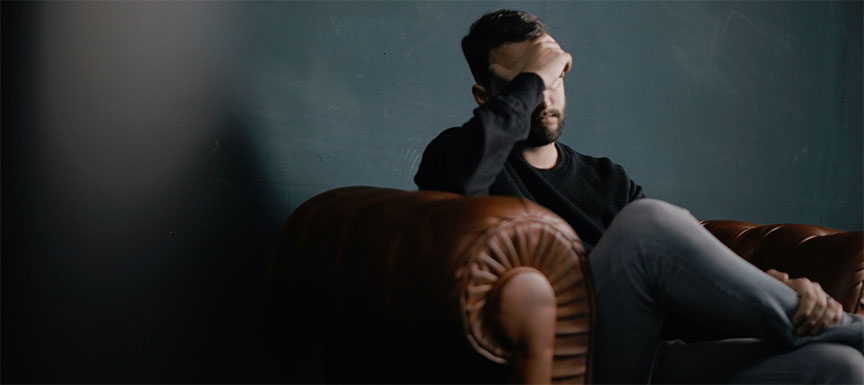 Viruses
Viruses are submicroscopic, and they are not even considered cells by biologists. They are essentially RNA or DNA strands covered in envelopes, but this is just an oversimplification. The most common diseases caused by viruses are chickenpox, common cold, influenza and rabies. On the bright side, most viruses can only survive on surfaces for a few hours or days before they disintegrate, which is why you need to disinfect the surfaces around the house often.
Bacteria
On the other hand, bacteria are relatively tame. They are mostly harmless, except a few ones that can cause illnesses like ear infection, strep throat, urinary tract infection, whooping cough, etc. Unlike viruses, bacteria can survive longer on surfaces and can even multiply. When you disinfect the surfaces around your home or wash your hands, you are eliminating all the bacteria as well.
Breaking the Chain
Usually, viruses and bacteria spread through a chain of infections. To protect yourself and your family, you need to break this chain, and here's how you can do that.
Disinfect Surfaces
Viruses and bacteria can stay on surfaces for hours and days. When you touch those surfaces, these microbes get on your skin, enter your body, and infect you. This is one of the most common ways for such microbes to infect you.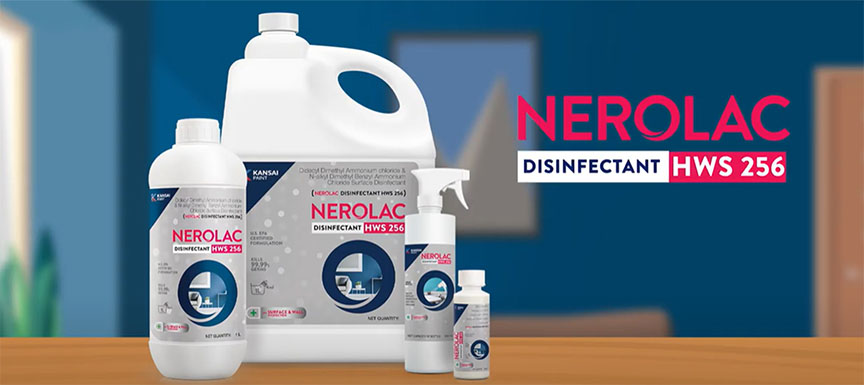 So protect yourself by using high-quality disinfectants that won't destroy the surfaces while killing viruses and bacteria. You can use our
Nerolac Surface Disinfectant HWS 256
to disinfect all the surfaces in your house, office, and car. It is EPA certified and provides all surface protection for up to six to eight hours.
Make Your Walls Self-Sanitising
Sure, you can regularly clean all your surfaces using disinfectants, but doing the same for your walls can be tedious. This makes your walls one of the most ignored areas in your home where viruses and bacteria can live as if they own the place. Paint up your house walls with our Nerolac Excel Virus Guard India's First Anti-viral paint. What's so special about this paint? Apart from giving a rich European finish in your homes, it reduces bacteria, viruses & germs by 99.9%.
So no more cleaning and disinfecting your home walls, Nerolac Excel Virus Guard paint will continue creating safe wall surfaces for everyone in your home. It's now time to live in a smart home with smart elements, like self-sanitising Nerolac Excel Virus Guard antiviral paint. Opt for a paint that looks premium, absorbs any foul smells in your home, and controls indoor humidity. That's the kind of protection you need to provide to your family when you know that the most-touched surfaces in your house, like home walls, are home to several viruses and bacteria.
Talk to your nearest Nerolac paint dealer
to take a step towards a safer space.
Next Steps?
Want to know which colours will look good on your walls? Use Nerolac's Colour Palette and get colour combinations of your choice in seconds.
Looking for "paint shop near me"? With Nerolac Store Locator you can find a paint store nearest to your location in seconds!
Warm or cool, loud or subtle, fiery or earthy, whatever be your choice, we have what you want.
Nerolac Paints, a leading paint company in India offers a wide range of paint colors & decorative wall painting solutions for homes & offices.
Get In Touch
get our updates in your inbox!