Imagine a regular exhaustive day at work. You walk into your home. You drag yourself to sit down and take a breather. On opening your eyes, you feel calm. You feel steady and energised. That's the power of choosing the right house paint colours. Re-painting your house doesn't just increase the real estate value but it also enhances the quality of living. Fresh paint looks refreshing and brings your home to life. It's amazing what colours can do to change the ambience of the house!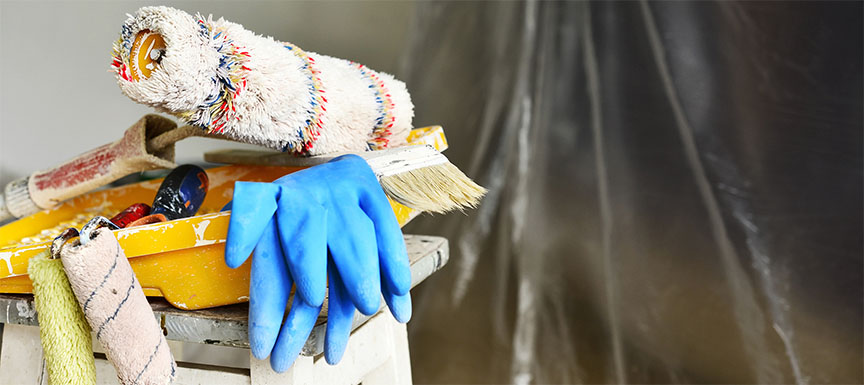 But in India, we neglect painting as much as we can. We tend to buy a new furniture or buy some fancy decor items but don't bother about giving a touch up to our walls. Do you remember the last time you changed the house paint colours? Since then, a lot has changed in interior decoration. The trend is all about bringing harmony and energy to your home. After all, isn't this what we all want?
Why Summer is an Ideal Season for Home Wall Painting?
If you are thinking to change your interior wall colours for a long time, then let us tell you why summer is the ideal season -
Temperature
External temperature is crucial whenever you decide to do home wall painting. In monsoons, due to high moisture in the air, paint blisters or bubbles may appear. Similarly, in winter because of low temperature, your interior wall colours don't dry out nicely and the paint might end up flaking. However, in summer, the days are longer and the temperatures are higher, which makes it an ideal season for exterior & interior wall paintings. You can also coat your walls with double protection so that your home will be protected in the rainy days as well.
Open windows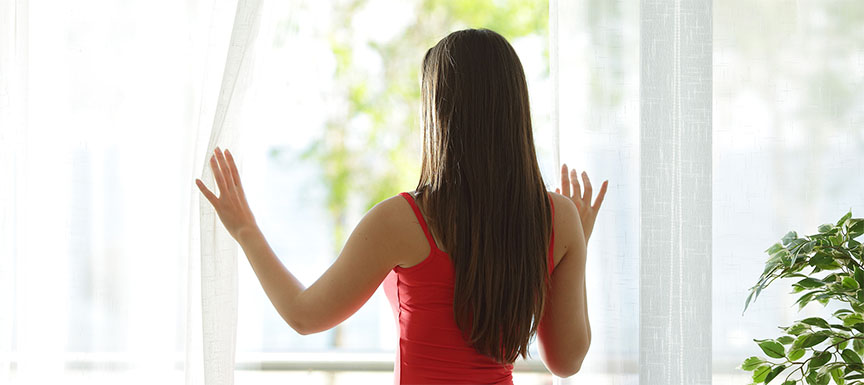 There's another reason why summers are ideal for home wall painting. If you have noticed, fresh paints have a strong distinct smell. It's heavy and takes a while to disappear from the house. During summers, you can wide open your windows to throw out the smell and let the paint dry quickly. Whenever you decide to change your house paint colours, make sure your windows are open.
Natural sunlight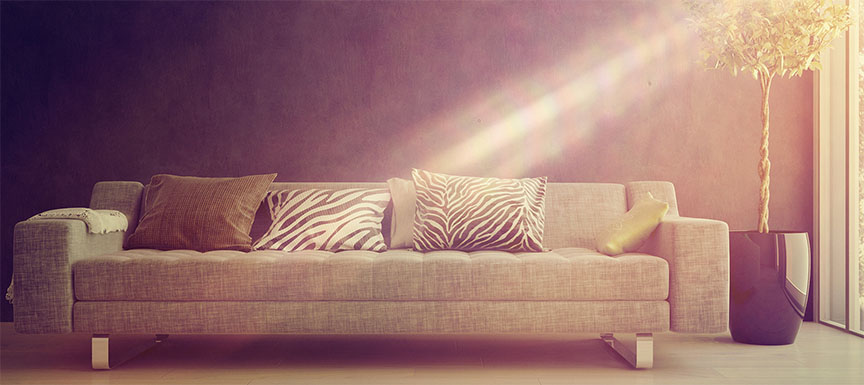 Summer means a warmer home and sunshine playing in your garden. But there's another advantage of natural sunlight as can be vouched by bloggers and photographers; pictures taken using natural light comes out really well. Therefore, through natural light, you will be able to select the right colours for your walls. Select the right interior house paint and don't be hesitant to play with colours.
Select The Trending Summer Colours Collection For Your Interior House Paint
Summer is all about colours and joy! Our summers were spent playing outside and enjoying a wide variety of juicy fruits. If you are wondering about changing your house paint colours then they should reflect your personality.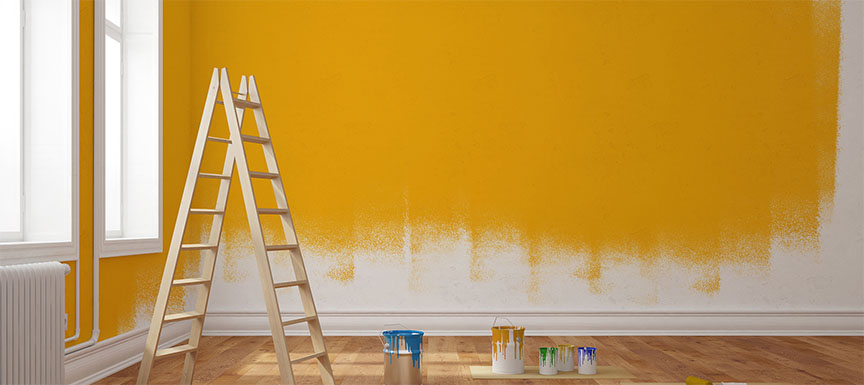 Tulip yellow (2020)
If there is one colour that represents summer well is 'Yellow'. Whether we talk about mangoes, sun or flowers- all indicate a chirpy bright yellow. It's one of the colours that will change the way your home looks like! Tulips are known as flowers of love and yellow tulips symbolise sunshine. Yellow as a colour itself mean joy and hope. Studies have shown that if yellow is used in your home it builds up confidence and enhances your mental attitude.
China Jade (4352)
The most valued stone in China – Jade, a beautiful green mineral rock is known for its healing properties. The china jade shade available at Nerolac is of blue-greenish colour. The colour supports harmony and peace in the home. Out of all house paint colours, china jade brings tranquillity to your home, therefore you should select this colour for your living room or the prayer room. Pro tip: Keep indoor plants in your room to purify the air.
Lolite stone (4241)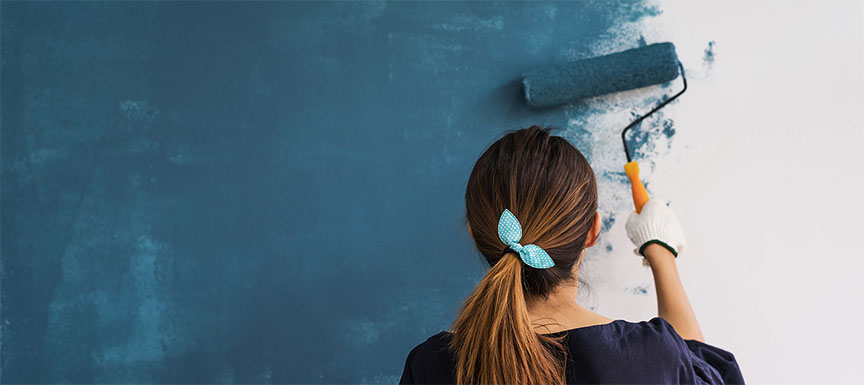 Lolite stone is a beautiful light purple-bluish colour. The stone is also known as the 'gem of the Vikings'. Shades of blue and purple liven up your bedroom and living room. It is a symbol of kindness, strength and wise judgement. So, have you selected your colours yet? Give your home a beautiful makeover by the
professionals of Nerolac
. If you have any questions or enquiry, call our Customer Care No: 1800 209 2092
Next Steps?
Want to know which colours will look good on your walls? Use Nerolac's Colour Palette and get colour combinations of your choice in seconds.
Looking for "paint shop near me"? With Nerolac Store Locator you can find a paint store nearest to your location in seconds!
Warm or cool, loud or subtle, fiery or earthy, whatever be your choice, we have what you want.
Nerolac Paints, a leading paint company in India offers a wide range of wall paint colours & painting services & solutions for homes & offices.
Get In Touch
get our updates in your inbox!