One of the merriest and most joyous festivals is just around the corner - Navratri People of all ages and sects wait for this festival the entire year so that they can finally worship the Goddess Lakshmi and dance on the tunes of garba songs. Apart from music, dance, and spirituality, another thing that Navratri brings with itself is the plethora of colours. Navratri is all about colours, right from dandiyas to ghagras and kediyas to colourful pots that people worship. You just can't miss out on this festival to get inspired and colour your home as a part of the celebration. Just like we follow and dress up in the nine distinct colours of Navratri, you can pick these nine home colours for adorable wall painting.
1. Yellow for Strength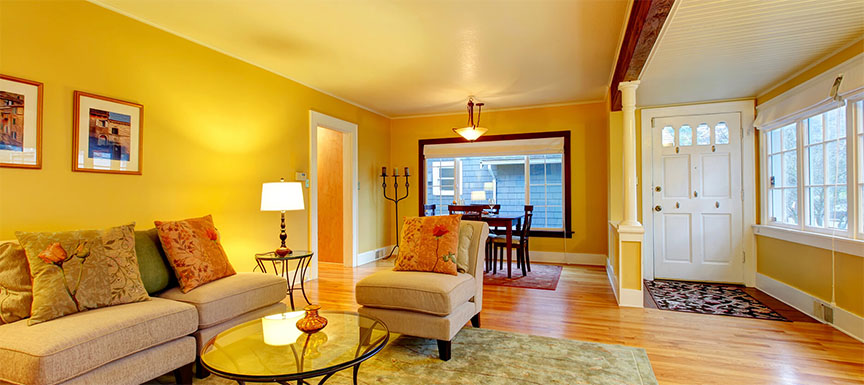 Yellow is the colour of brightness, happiness, and cheer, the perfect feelings for welcoming the joyous festival. Dress up your home walls with bright yellow
wall painting
shade like Sunshine Smile (4022) just like you'd dress up in the colour to celebrate Navratri.
2. Green for Growth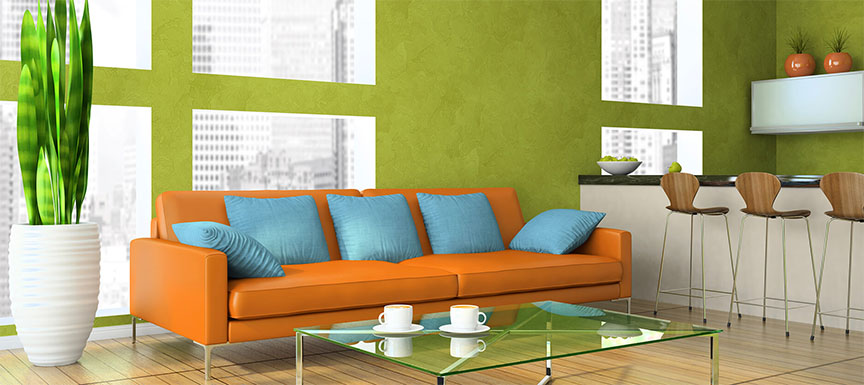 This colour of nature symbolises growth and energy, something that you should always aim for in your life. Bring home the positivity of this merry festive home paint colour by painting your home walls with green. From pastel greens to invigorating bright greens, you can select the hue that will complement your home space the most.
3. Grey for Brevity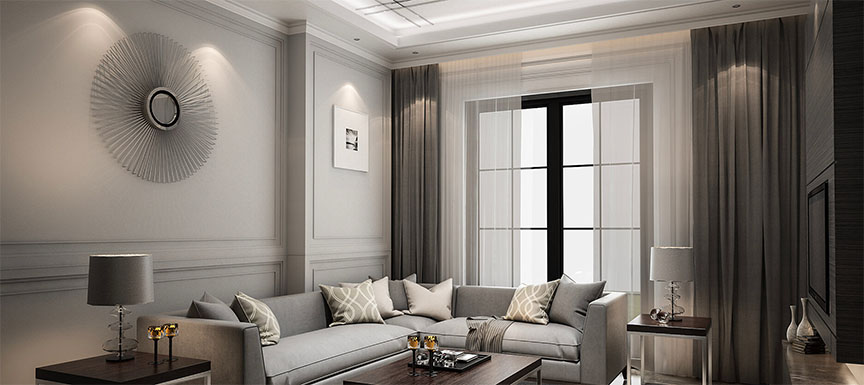 This colour is meant for the brave-hearted individuals; people who are always up to take up any challenge and beat the negativity. Pick grey for your home walls and let the opulence of this home colour shine in your space. Go bold with black detailings or make the ambience subtler with creamy furnishings, fabrics, and accessories - there's so much you can do to play around with the grey backdrop.
4. Orange for Happiness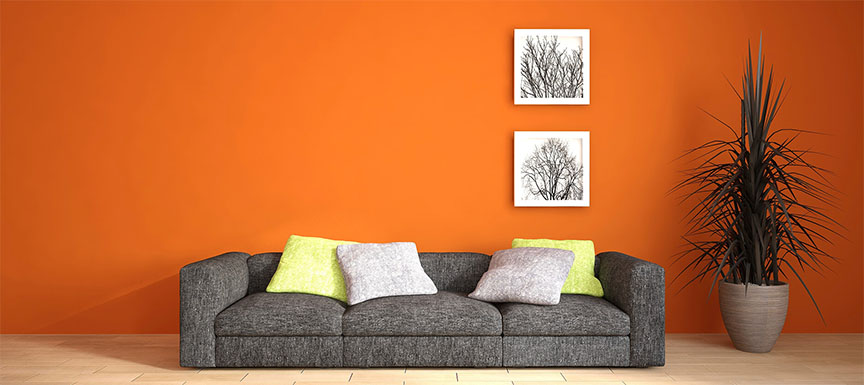 There's so much about this auspicious colour! Luminosity, cheerfulness, happiness, brightness, power, and positivity are just a few reasons why orange is one of the most significant colours during Navratri. Get inspired by this powerful colour and don your home walls to add every bit of cheer to your ambience. This home colour will remind you of the gaiety you need in your life every day.
5. White for Peace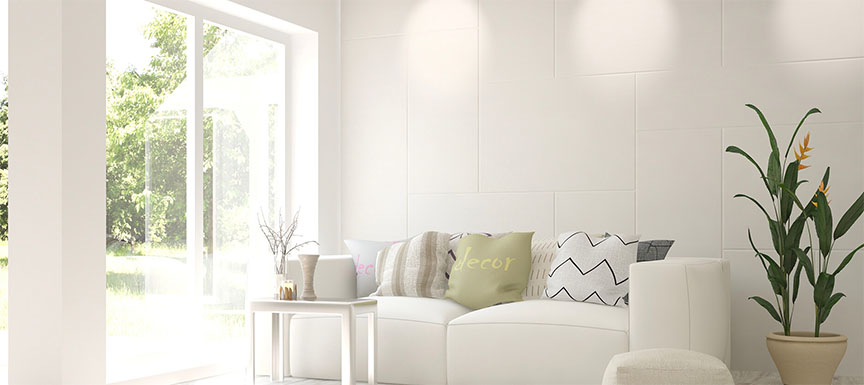 The purity of white can never go wrong, whether it's about the essence of festivals or your home's decor. Paint your home with sugary-white or almost-white to invite peace and harmony in your home. This home paint colour is inviting and very flexible when it comes to coordinating with colours in your home setting.
6. Red for Zestfulness
You need to be ready to take up bold decisions in your life, as bold as to pick a red wall painting home colour. Radiating immense energy, this colour is becoming an ideal choice for modern
home painting ideas
. Liven up your homes with reds and detailings and elements in white or pale grey.
7. Blue for Energy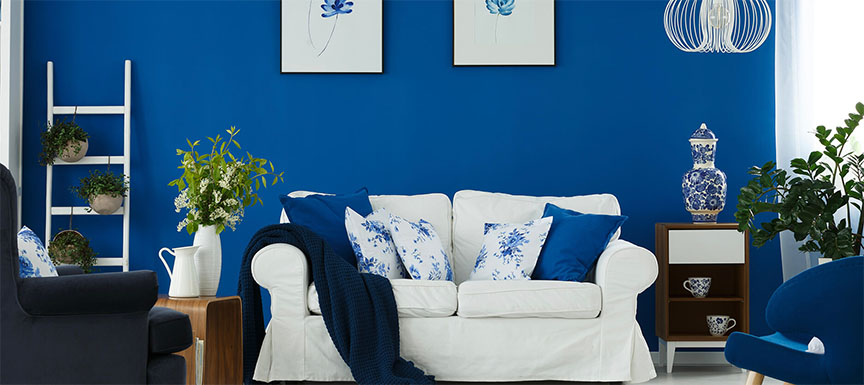 While blue symbolises coolness, the colour is used to depict energy and fierceness during Navratri. Pick the timeless deep-toned blue like Ultra Blue (2377) for your home walls. Balance out the home paint colour with white ceiling and flooring and furnishings. Let the magic of this wall painting colour take over your mind every day so that you feel the brilliance.
8. Pink for Freshness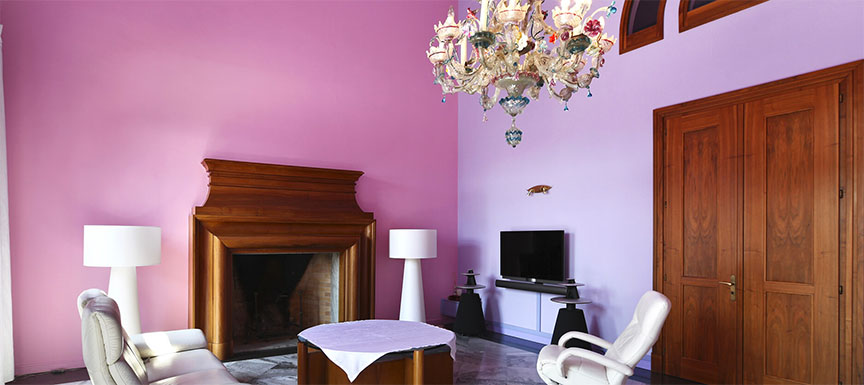 As each day of Navratri passes, the new day brings freshness and zeal for everything. And when you wish to feel fresh and high on the festival vibes, pink is just the ideal colour to pick. Choose a marvellous pink home paint colour to celebrate every day with a smile. This home colour goes from a rich, warm hue to light and fresh depending on the source of the light in the room.
9. Purple for Ambition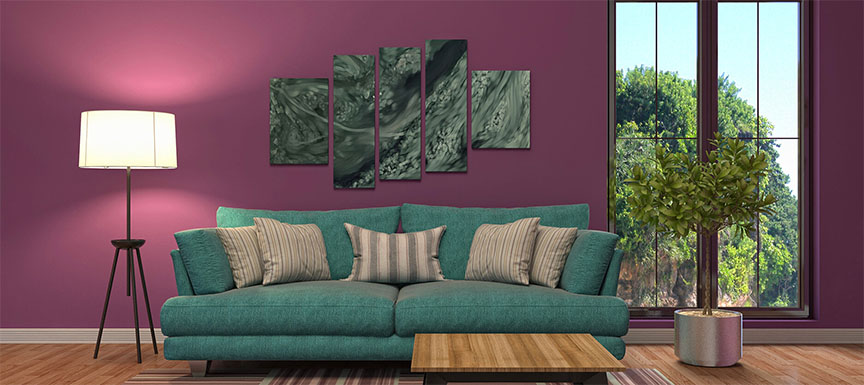 The key to a successful life is being ambitious. And the right way to bring this feeling is by surrounding yourself with purple, the colour of enthusiasm. If you are looking for a great wall painting colour inspired by the festivals of India, this flattering colour can be your perfect pick. Complete the decor perfectly with silver or white wall detailings and murals. Each colour has a strong meaning, something that can bring immense positivity to your life. So what would you pick from the home colours inspired by Navratri?
Next Steps?
Want to know which colours will look good on your walls? Use Nerolac's Colour Palette and get colour combinations of your choice in seconds.
Looking for "paint shop near me"? With Nerolac Store Locator you can find a paint store nearest to your location in seconds!
Warm or cool, loud or subtle, fiery or earthy, whatever be your choice, we have what you want.
Nerolac Paints, a leading paint company in India offers a wide range of wall paint colours & painting services & solutions for homes & offices.
Get In Touch
get our updates in your inbox!