Looking for Trendy Interior House Paint Ideas?
Boring, dull walls and a décor that is not a reflection of your personality can make a house unfamiliar and uninviting. Interior paint colours are a useful tool that can be used to create a surprising focal point or vividly accentuate a home design. Although paint colour trends come and go, few contemporary interior décor ideas never fail to impress. Take a look at a few incredible and trendy interior house paint colour schemes that are well-designed to set a trendy vibe to your home. 1. Distressed Blue and White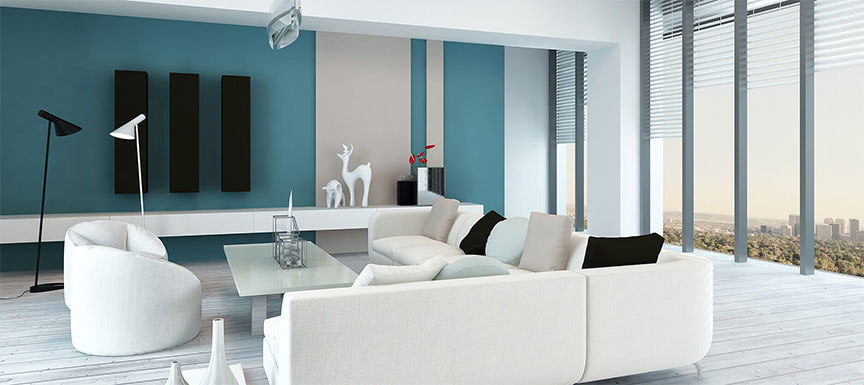 Blue and white is a no-fail interior house paint colour combination. The distressed or sun-faded shade of blue, over the living room or bedroom walls, can set a relaxing and carefree vibe to the house. Closer to the likes of a beach house, a washed-out blue wall or furniture can replicate the tranquillity of sea into your home. Blue walls can be given an exciting contrast through white trims and classic furnishing for an attractive décor. 2. Pastel Yellow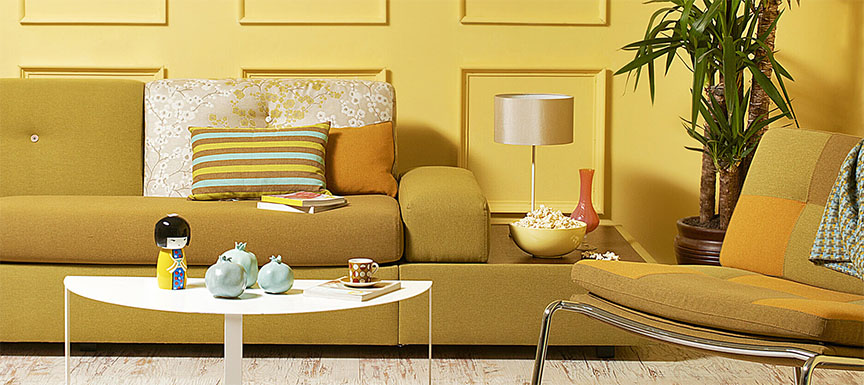 There are those of us who feel warm and sunny summers must stay forever. For the likes of sun lovers, a muted tone of yellow as the base colour complimented by muted greys or white can be a perfect interior paint idea. Accentuated further using light floral draperies, lively cushions and floral arrangements that add freshness along with accent colours into a warm and luminous room, is a recipe for a classic yet trendsetting décor. 3. Teal Green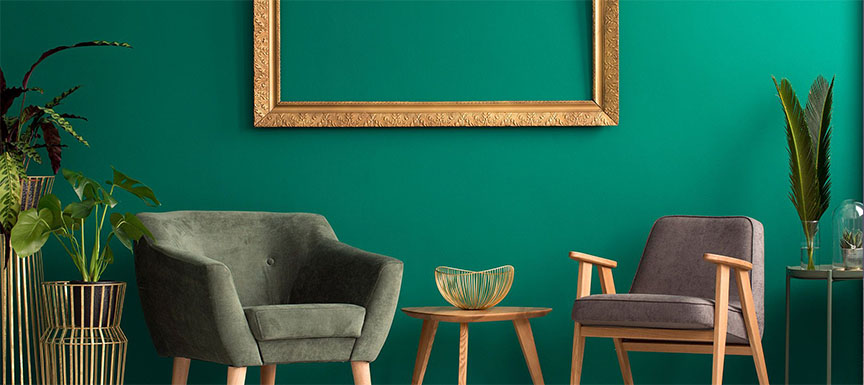 There is never enough time to observe the trees and walk through nature in our busy lives, yet nature has a special place for most. Nature-inspired themes curated using a vivid and eye-catching shade of Teal Green, alongside muted Browns, can be an interior paint colour scheme that refreshes the décor and the beholder. 4. Mint and Chocolate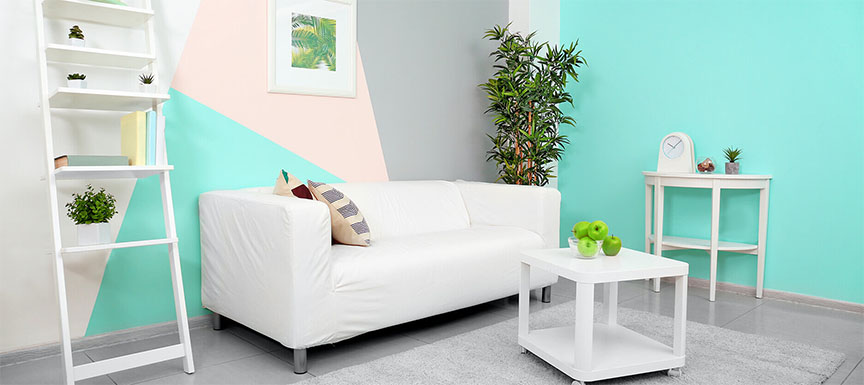 Don't be afraid to try a range of pastel paint colours that may seem intimidating to pull off. Pastel interior paint colours, such as Mint green, have gained immense admiration in contemporary homes. Mint Green is calming paint colour, and Brown furnishings liven the room up with their stark contrast. A décor scheme in a minty-chocolate combination is worth feasting your eyes upon. 5. Venetian Blue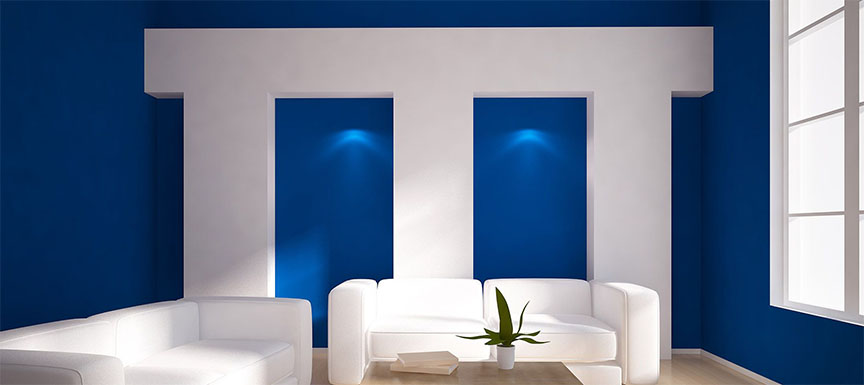 Instilling a little classic royalty to the interior paint ideas is no crime. The classic shiny blue drapes from the historical palaces of Venice, this colour brings out the luxurious feel of the living room space. The grandeur of your living room will glisten your guests. Pick a shade of royal or cobalt blue and adorn the walls with a clean finish for the Venetian look. 6. Wildfire Red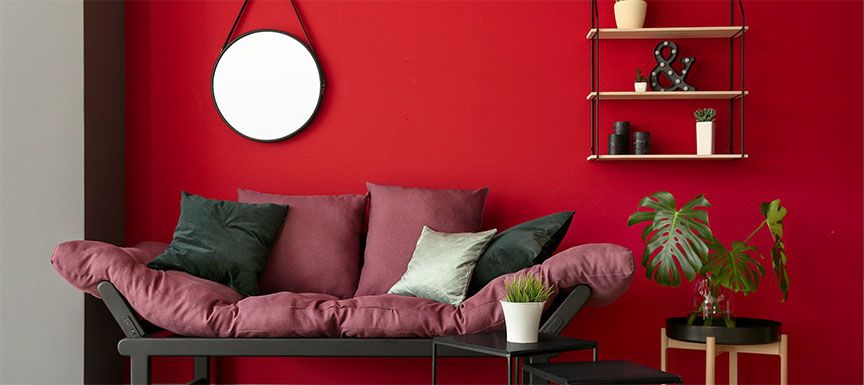 Interior paint ideas can be distinct for every room you want to decorate. Interior house paint for your bedroom must also be different from the rest of your house. Combine a shade of red with burgundy and redecorate your bedroom with an ecstatic feeling. Add a sinful tinge to the moments in your bedroom with this colour scheme. The interior house painting design, when paired with contrasting furniture and accessories, will look nothing less than an awestruck backdrop. 7. Turquoise Night Blue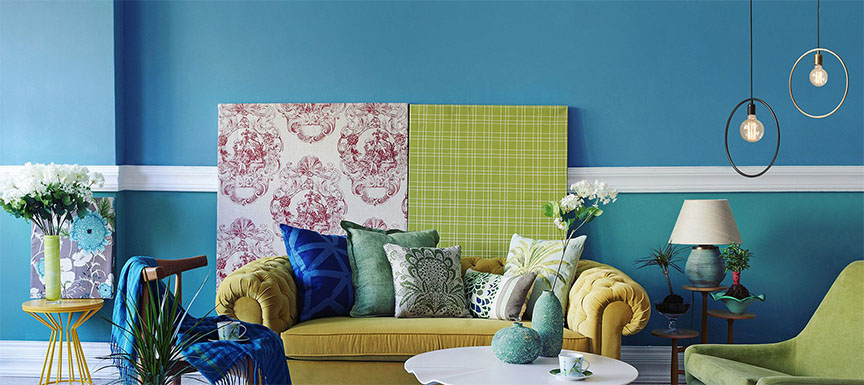 How would you like a moonlit sky to colour your living room? This interior house paint is a must for people who like to read a book with a glass of wine. The area can also be used for holding a get-together with special friends who have known what you are in the night time. Spruce up your home with the mild nocturnal feel with a shade of turquoise blue like Deep Turquoise (4310) and get a better chill for your nighttime reading. If you aren't a night person, you can still try this house paint idea. Blue is an evergreen colour that never fails, and anybody can embrace this interior house paint setting for an instant facelift. 8. Lavender Purple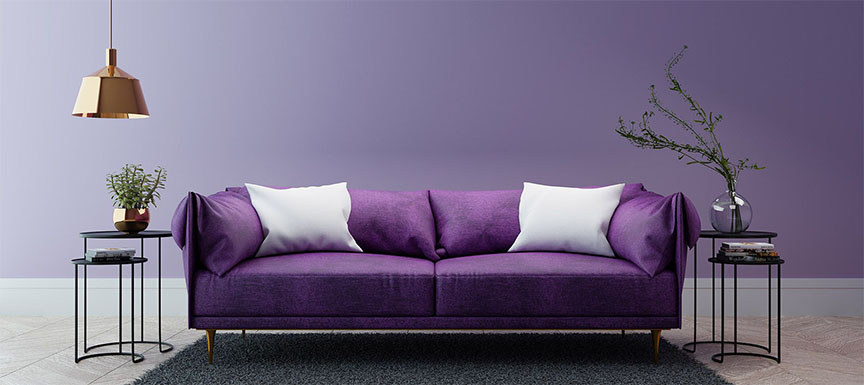 Ever walked in a lavender garden? Your house can adorn the blissful sight of the magnificent flowers with this interior house paint. Combining shades of lavender with a shade like Purple Gaga (4212) will bring out a better sheen for your walls that will keep you calm and composed inside your space. This would be a high lift for your house paint ideas. Combined with some deep purple furniture, this interior paint idea will embellish your living room with a classy loft feel. 9. Classic Monochrome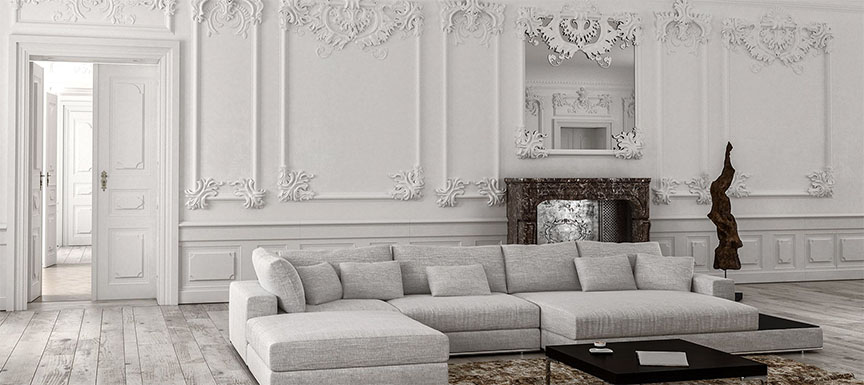 An interior colour trend that never goes out of fashion is classic white walls with complimenting accent colours that hit the right notes. For a trendsetting interior design try bold checkerboard prints over the floor or walls that add a playful feel to the room. Classic White interior paint colours can also be accentuated with brightly painted focal walls in shades such as Cerulean, Cobalt Blue or a striking shade of Pink. You can create your own interior home painting scheme, using out of the box colours that not only add interest and beautify your home but also set a trendy vibe that demands attention.
Nerolac Paints, a leading paint company in India offers a wide range of paint colors & decorative wall painting solutions for homes & offices.
Get In Touch
Next Blog
5 Wall Decor Ideas To Elevate The Appearance Of A Room
get our updates in your inbox!