Season's Colour Trend Alert: Pastels are the "in thing"! Since a year or two, we have seen subtle shades of pinks, blues, and yellows all around. From clothes to accessories such as bags and jewelry pieces, to make-up, pastel colours have made their way to everything. And, they reflect in modern homes as well. We have seen some charming homes with beautiful choices of pastel interior wall colours and modish and pretty home accessories. If you are planning to give your home a facelift with renovation and interior paint, then here are some pretty pastel ideas that you may consider using.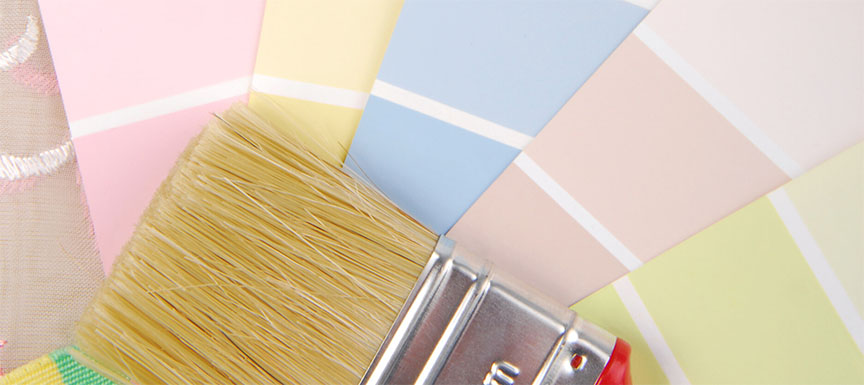 Start from the Gate
When planning to give your house an interesting facelift, do you only consider painting your walls and ceiling only? Or, do you also consider other elements such as the gate and home accessories? Your main gate is the very first thing that your guests will notice. Therefore, start from the gate. Your home's main gate surely looks attractive on the outside, but what about the interior look? Pick a nice pastel interior paint shade for your gate, something like subtle ash, deep mint, salmon-peach, or solid blue. Your main gate is an element where you can be creative and try patterns too.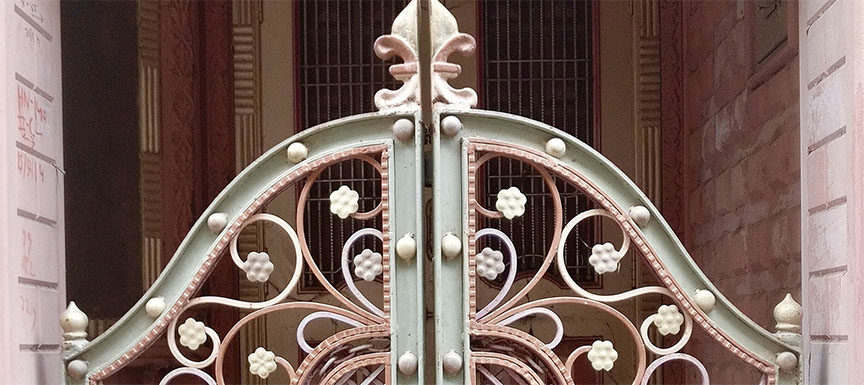 Experiment With Walls
There is something so relaxing about the lighter shades of the colour palette for your living room, bedroom, study room, kitchen, and even the bathrooms. You can make these pastel interior wall colours look even more appealing by playing around them and experimenting with
different patterns and textures
using them. You can opt for a simple pastel background and an artistic typography with a contrasting colour over it. Another visually appealing idea is having a combination of lighter and deeper shades of the same interior colour as vertical or horizontal stripes. An abstract design with deeper tones over a wall of lighter shades, or vice versa, also looks elegant depending on the colours you opt for. If you wish to keep your home décor simple yet plush, you can choose the gradient ombre style of walls. You can also opt for pre-made floral or patterned wallpapers of various pastel colours to make your life easier.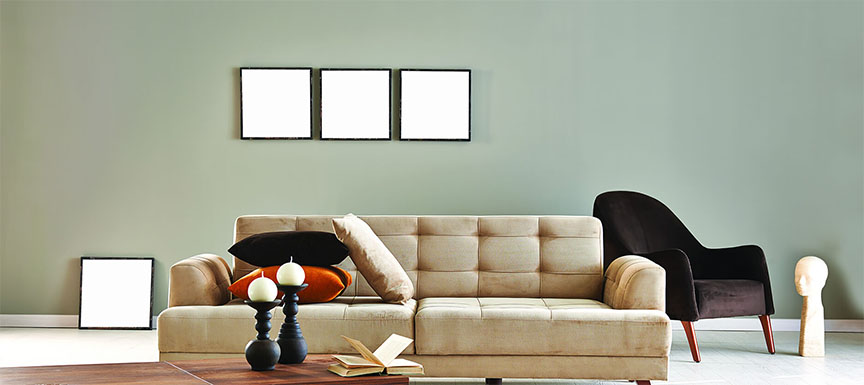 Pastel-ise Your Accessories
Do you shy away from getting pastel-coloured home furnishings thinking that they will make your home look too feminine and unsophisticated? Worry no more. With the correct placement and the right choice of colours, your pastel-coloured furniture and home accessories will contribute to creating the setting you wish for - luxurious, minimalistic, and stylish. A sofa and matching end tables coupled with hints of floral, stripes, or even polka-dotted pastel fabrics will give your new pastel-enhanced interiors an aesthetic boost. Not only this, if you wish to experiment for added exquisiteness, you can opt for furnishings and accessories contrasting with your interior wall colours.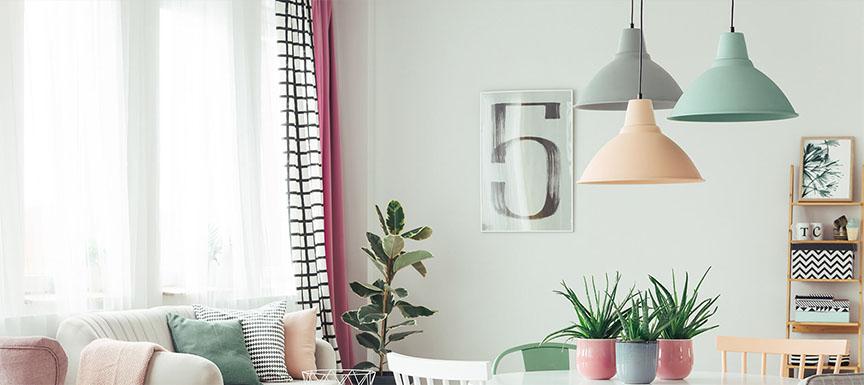 Get Some Flowers
Unless you are allergic to some flowers, you can use them to add more beauty and colourful charm to your house. All you have to do is choose some matching and some contrasting-coloured house flowers and place them strategically in your living room, balcony, bedroom, and other places in your house. Yellow-coloured Clivia, hues of Hibiscus, pretty Crown-of-Thorns, or classic White Lilies can be some of your best picks. Decorative cacti can also escalate the elegance of your house. Colourful flowers always make the ambience better, so select the best-suited flowers depending on your pastel interior wall colours.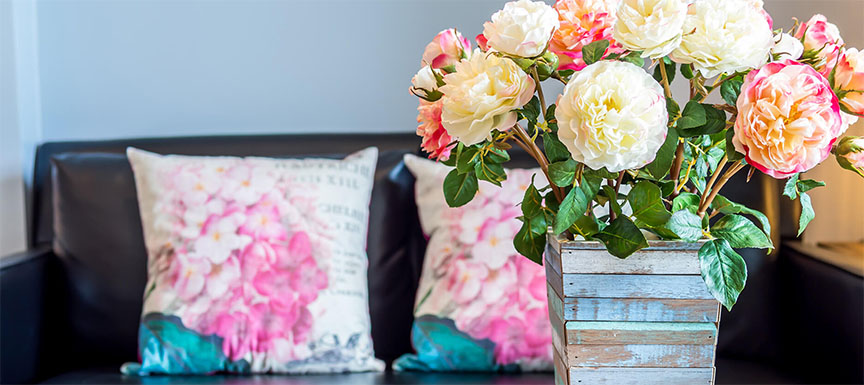 Whether you are looking to give your home a modish and a colourful makeover, give an opulent touch, bring about an artistic ambiance with graceful colours, or make your home a minimalistic and romantic setting, painting your home with the right interior wall colours and being creative with home furnishings can do wonders .
Next Steps?
Want to know which colours will look good on your walls? Use Nerolac's Colour Palette and get colour combinations of your choice in seconds.
Looking for "paint shop near me"? With Nerolac Store Locator you can find a paint store nearest to your location in seconds!
Warm or cool, loud or subtle, fiery or earthy, whatever be your choice, we have what you want.
Nerolac Paints, a leading paint company in India offers a wide range of paint colors & decorative wall painting solutions for homes & offices.
Get In Touch
get our updates in your inbox!