4 Room Colour Ideas for Your Studio Apartment

2020-12-04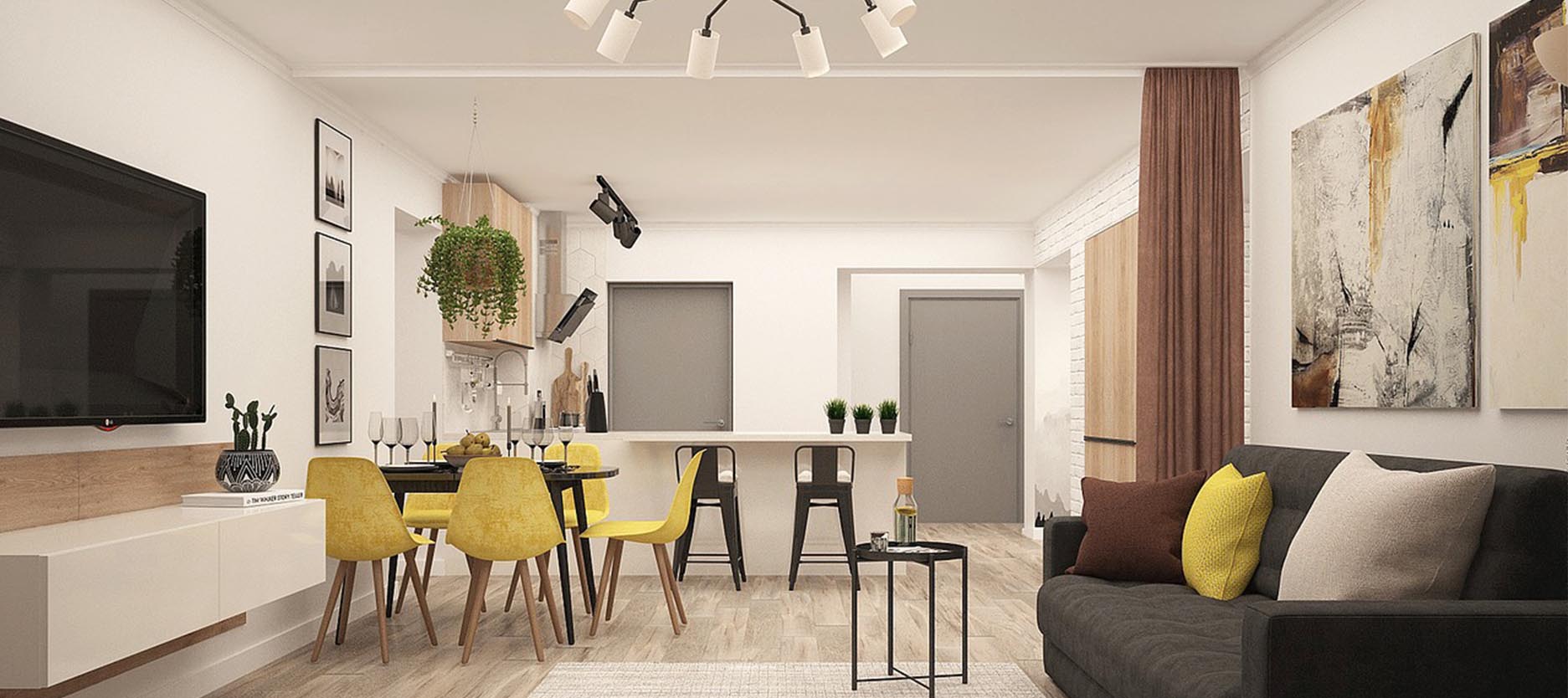 Studio apartments are fantastic blank canvases. What do we mean by that? All you need to do is make a small change to your apartment, and it can be transformed into something else entirely! And one of the best ways of doing that is by using the right wall paint colours. With the right paint colours, you can make your studio apartment look bigger, lighter, grander, or cosier—depending on your tastes, of course. So, here are some of the best wall painting ideas for your studio apartment.
1. Not-So-Basic Whites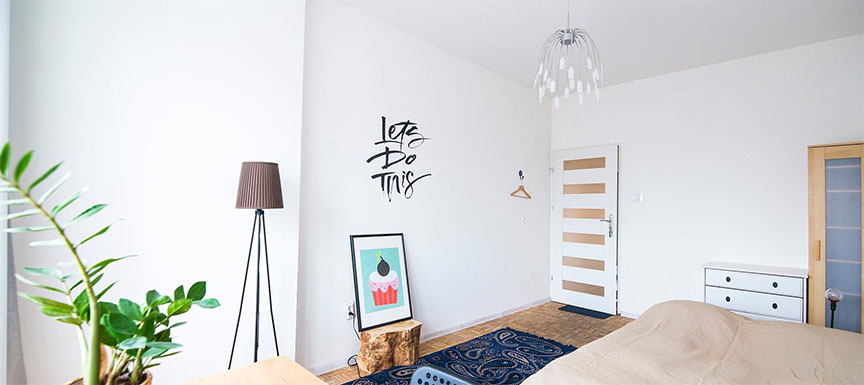 There are thousands of colours, but sometimes, nothing beats the most basic shades of whites! Plain white shades—like Wax Yellow (2015), Papyrus (2666), or Stardust (2400)—can give your home a minimalistic yet elegant look. You can either dress these shades up with ornaments or keep it as is—making them the best options if you love to change the look of your home with seasons or festivals. Plus, white suits all kinds of furniture, whether you are going for a chic aesthetic or a more homely one. Although we suggest you create the right focal points and zones, so your walls don't look drab.
2. Vibrantly Bold Shades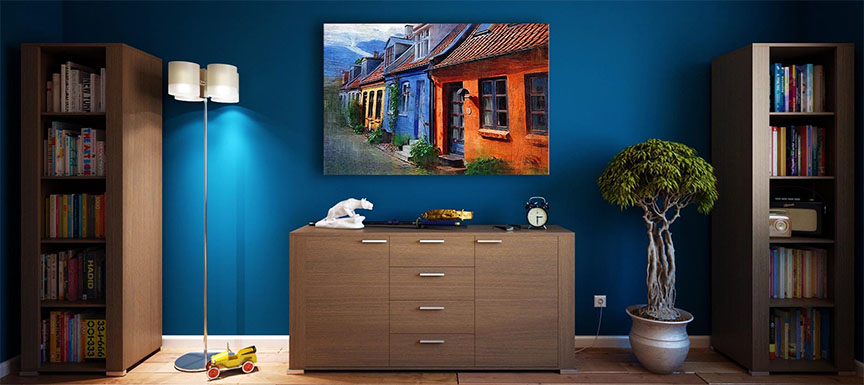 Who says studio apartments can't be boldly coloured? Bold colours are the best if you want to give some depth to your walls and make your apartment look lively and vibrant. You can never go wrong with bold colours for painting ideas for your studio apartment. Some of the best bold colours are Deepset Eyes (4251), Olympian Blue (2392), Salsa Pink (4124), and Le Mer (2476). Just remember that if you are picking bold colours, stick to one shade only. Too many bold shades can make your home look disjointed and messy. And, don't forget to choose bold accessories like bright furniture, stark wall paintings, or funky mirrors as focal points.
3. Subtle Yet Warm Pastels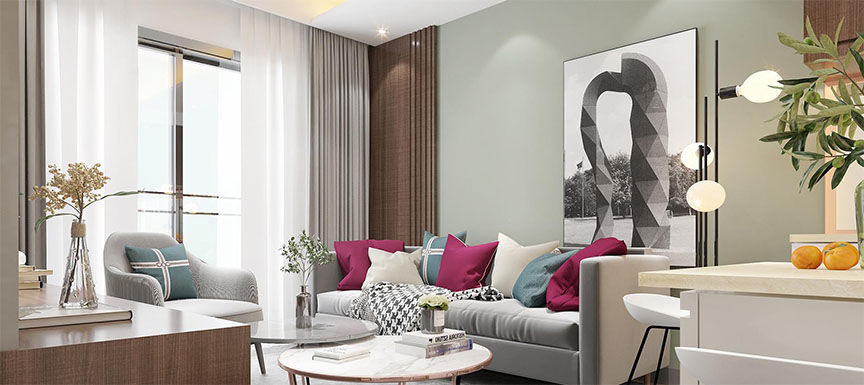 Maybe white is too dull, and bold is too bright, what do you do? Don't worry, you can always choose the softer tones of light pastels like Mint Frappe (2519), Bitter Lime (2639), or Vapor Trail (2386). These soft pastels bring warmth to your walls, and they neither look too bland nor too bold. They are the perfect balance between simplicity and colour. You should pair pastel colours of your walls with some creamy neutral decor that pops against it, or you can use oak or maple, too.
4. Close-to-Nature Naturals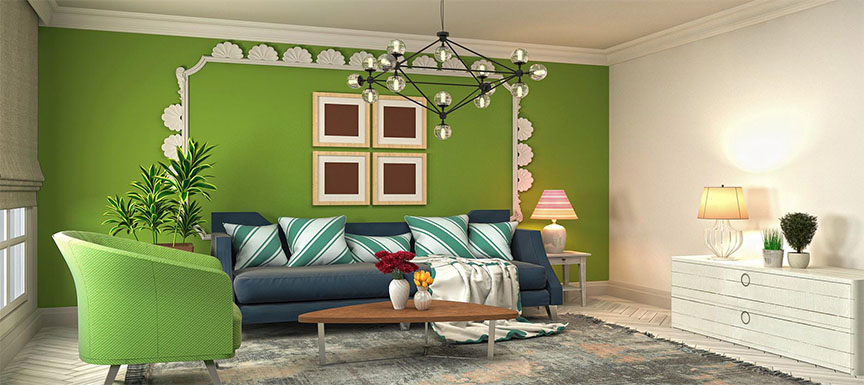 We live in urban sprawls, often far from nature. So, why wait for the weekend to be close to nature when you can bring nature into your studio apartment. The best room colour ideas include wall painting colours that reflect nature, like Green Onion (2590), Summer Green (2562), or Seabreeze (2477). Like the ocean? Choose cool blue tones. Like the forests? Bold green shades. The options are limitless. These colours suit best the more traditional, wooden furniture and classical Indian upholstery. Oh and, you should also place a small plant as a focal point to bring out their colour.
Wall painting ideas are endless, all you need is the right shade of wall paint. Once you have that, you can completely transform your studio apartment from just a room to home that feels cosy, warm, and inviting!
SiMILAR BLOGS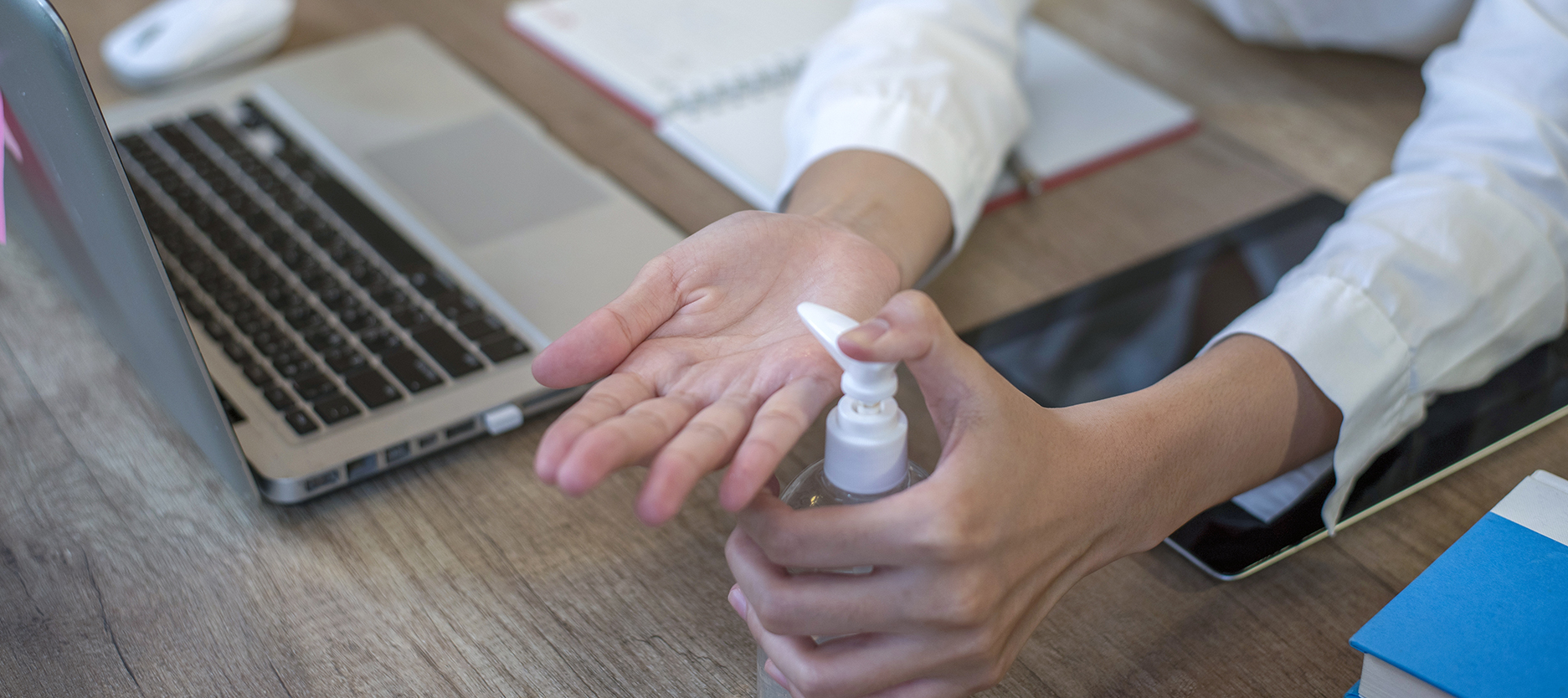 The Importance of Hand Sanitizer Placement in Workplace
The recent months have been difficult for everyone. But there is a silver lining—it has taught us many good things, too. The lockdown has taught us the importance of spending time with our families, taking time-out to enjoy our hobbies or learn something new. Still, the most important lesson the pandemic has given us is the importance of personal hygiene.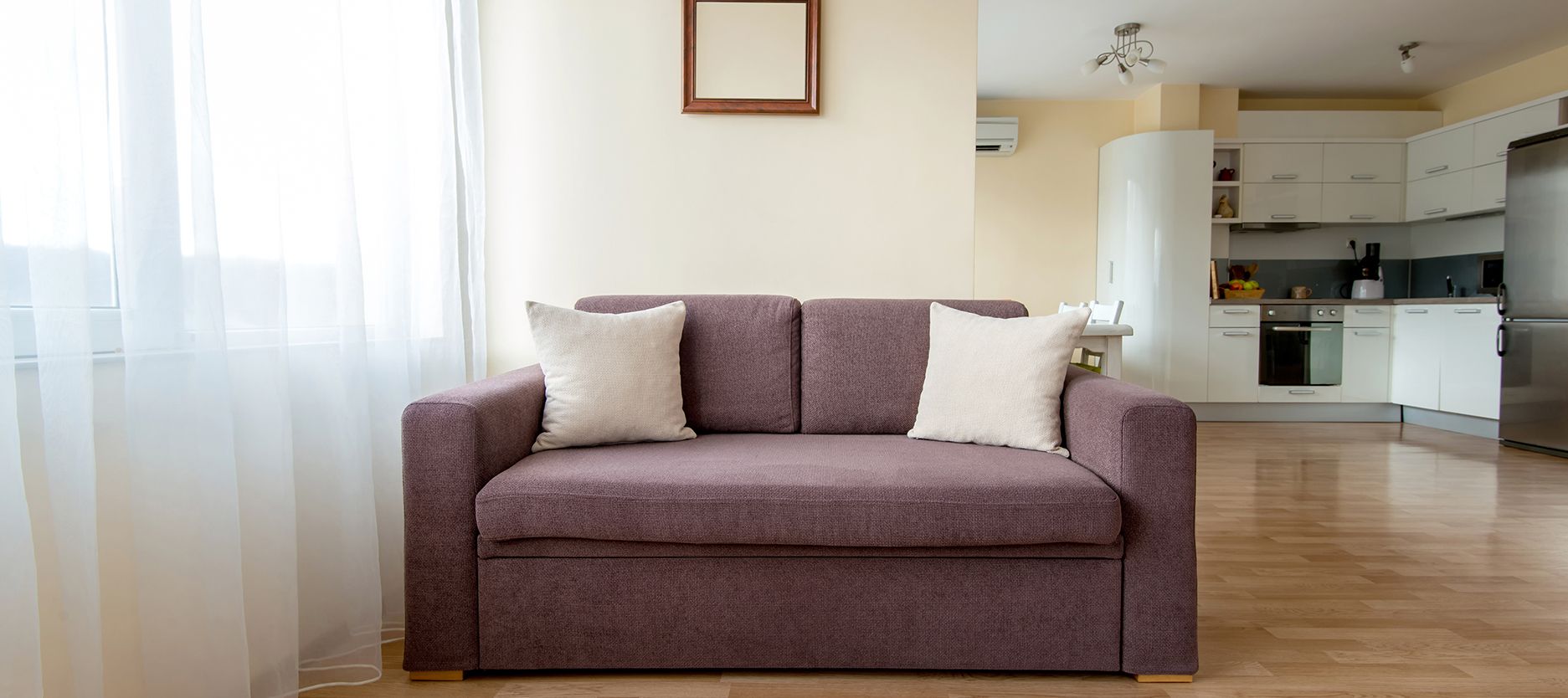 Enter the New Year with Our Exclusive Pick of Home Paint Colours for 2020
If you recall our forecast, you'll know that pastels were the colours of 2019. We are in the last month of 2019's calendar, and it's now time to look forward to 2020 home colour trends. We consider several factors when picking the colour of the year like pop culture, architectural, technological trends, and a lot more.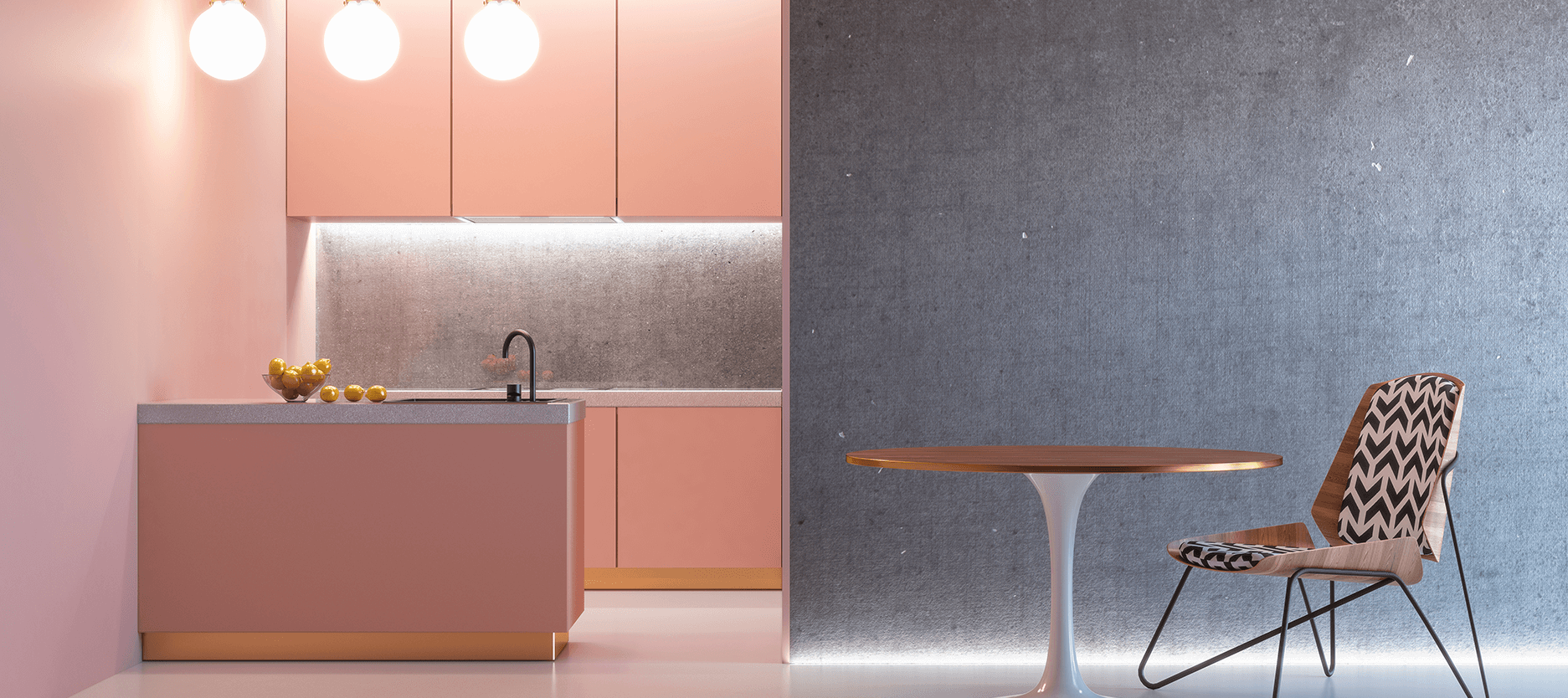 Colourful Kitchens Are Back! A Look at Some Classic Kitchen Design Trends
Why should only vegetables and spices bring colour to your kitchen when you can do much more with your kitchen decor! If you thought, whites, creams, and greys were the only possible colour palette for your kitchen, then think again. With the rise in the use of various pantone shades in homes, colourful kitchens are back in the picture. So, the next time you plan to remodel your cooking area,...
get our updates in your inbox!