Bring Your Childhood Back with These Vibrant Colours
When you look back today, you'll realise how exciting our childhood days were. That enthusiasm of waking up early, packing bags with our favourite stationery, rushing to school, coming home and playing - those memories are beyond surreal. That's why, this Children's Day, we decided to get inspired by our golden childhood days and express our feeling of zeal with these fun wall painting ideas and home colours! You can try out some of these awesome ideas to make your home as colourful and frolicy as every day of your childhood. The Wrappers of Happiness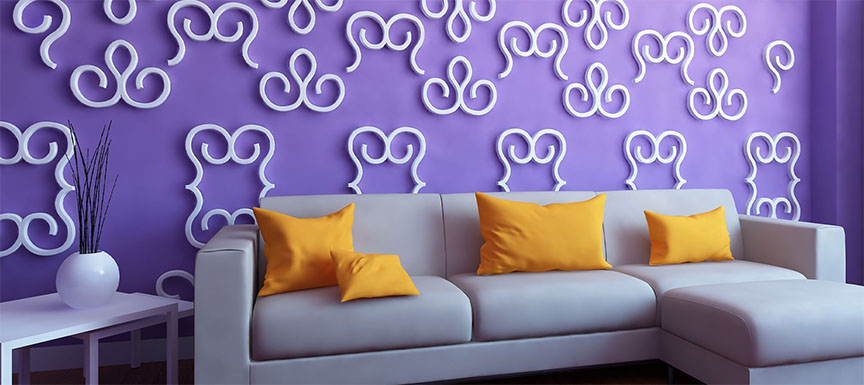 One of the most amazing things about childhood was our love for chocolates. For people who loved chocolates (and still do), they'll know the meaning of purple colour. So how can we not get inspired by those shiny chocolate wrappers when it comes to reliving childhood with colours! Paint your living room with a vibrant purple shade like Budoir Luxury (4198) and add a touch of golden using chandeliers and artworks. The Pool Feels
Think of summer vacations and your visits to swimming pools and waterparks. The refreshing dips were enough to get you out of your summer woes. Blue water is refreshing to all the senses, especially your eyes, thanks to its calming effect. So feel nostalgic with blue home paint colours inspired by your childhood picnics to your favourite water park or pool. For added brilliance, you can ditch the usual painting technique and try creative wall painting ideas like velvet, denim, or crushed cotton. The Yummy Shakes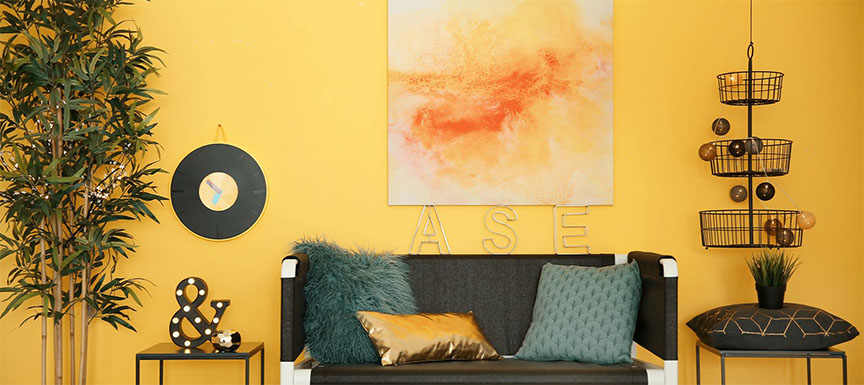 Remember savouring delicious milkshakes when we were kids? Mango milkshakes in summers and strawberry shakes during winters - these milky, fruity delights were the best things about seasons when we were young. Bring that memory to life with beautiful wall painting ideas using yellow and pale pink. Ideal for all the rooms at home, these two colours, when combined with whites, make your space look airy and calming. If you have light-coloured furniture, you can use them all in the living room with these milkshake-like home paint colours. The Crafty Days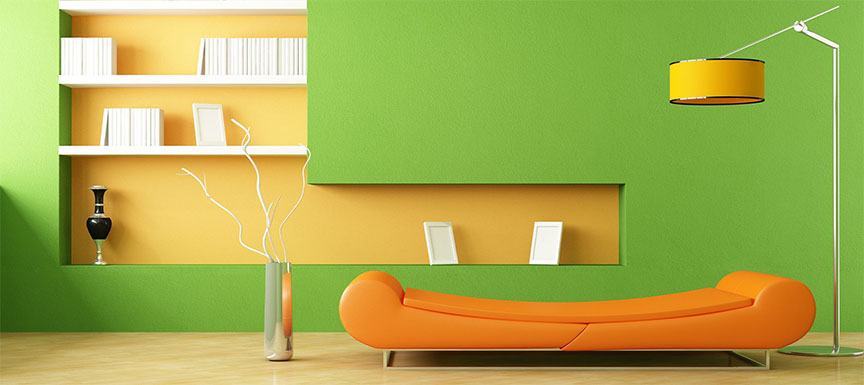 For people who loved arts and crafts and don't get the time to indulge in the same anymore, you can at least paint your home with the bright and vivid colours of craft and chart papers. Paint your rooms with red, green, orange, fuschia, or yellow. You can even try two-colour combinations for your bedrooms and living room using these bright colours inspired by school stationery and art and craft materials. Add some fairy lights to the setting and see how your bedrooms and living room get transformed amazingly. The Favourite Cartoon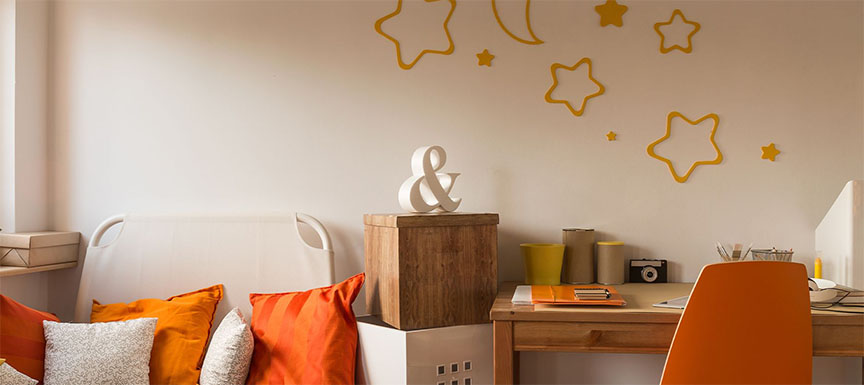 As kids, we all had at least one cartoon show or a specific character that we loved beyond anything. Is that show or character still your favourite character? Whether you say yes or no, it is smart to get inspired by the show and give these wall painting ideas a chance to take over your home's decor. This is nothing different from creating a superhero-themed bedroom; but this time, you'll have to do it for yourself to bring the favourite character closer to you. Batman, Spiderman, Flintstones, PowerPuff Girls, Tom and Jerry, or Loony Tunes - whatever you loved the most, needs to be there in your bedroom now. Don't forget to hang some framed pictures of the show near the entrance; it's compulsory! Going to work every day, dealing with challenges at the workplace, paying bills and managing finances, dealing with all sorts of responsibilities, and trying to keep yourself healthy - that's adulthood, and it's hard. The least you can do to feel relaxed at home is try these young colours for various wall painting ideas. Let your home remind you of your childhood days so that you can smile after a hectic day.
Nerolac Paints, a leading paint company in India offers a wide range of paint colors & decorative wall painting solutions for homes & offices.
Get In Touch
Previous Blog
5 Different Shades of Red Wall Paint Colour for Your Home
Next Blog
6 Best Blue Wall Paint Combination Schemes
get our updates in your inbox!