5 Different Shades of Red Wall Paint Colour for Your Home
Red is exciting; red is energetic. And when you put this lively colour on your living room walls, your home instantly gets a rich makeover. Even though red paint is a bold choice for an interior, there's a tasteful way to make it work for your design scheme. And that is by selecting from abundant red wall paint shades. We've picked the five best shades we'd like for you to experiment with red colour wall paint. 1. True Red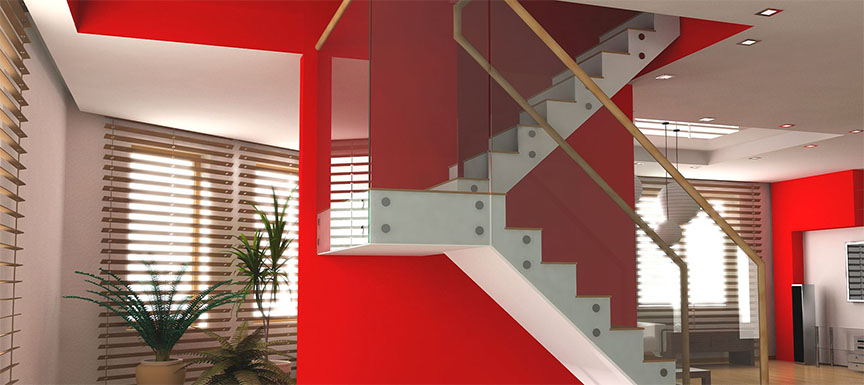 The first red wall paint shade on our list is the usual timeless red. It's full of life, always fresh, always fun to wine, dine and entertain. So paint your home walls with a classic red shade like Adventure (2189). The best part about this red paint colour is that it acts as a perfect backdrop for all your furnishings, upholstery, and accessories. So don't think twice before painting your home with this bold shade of red colour wall paint. 2. Coraline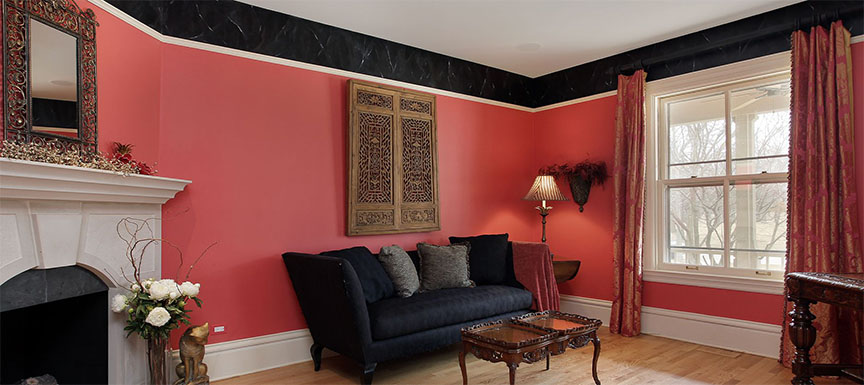 Talking about a different kind of red, you can try something with more pinkish tints. If you don't wish to go for a very bold red, coral reds are just ideal for you. Just a tint of pink gives this red a mild glow, a glow that makes the colour look subtle. Some people may even call these tones pink or dark pink, which is not far from the truth. The pink undertones of this red shade make it prettier and an even more awesome colour to try. You can either pair the coral red colour walls with black detailings of wainscoting and skirting or go for something softer with white ceiling and flooring. 3. Passionné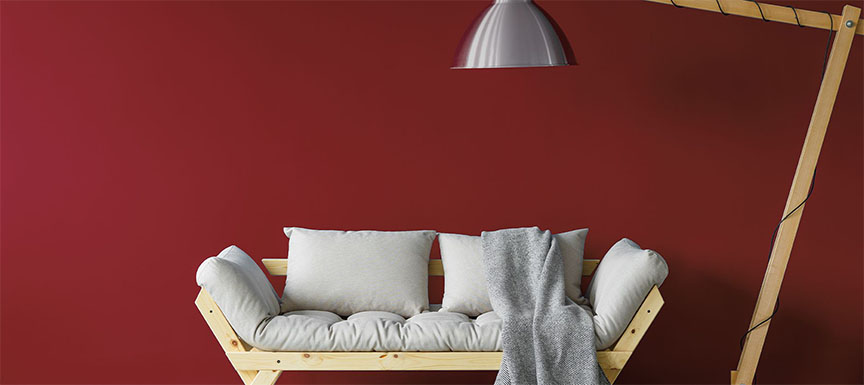 Some people like to keep things deeper and darker. Deep tones of red are perfect for them. Yes, even red has deeper shades - think ruby, garnet, and mahogany. For someone who rarely uses colour in interior spaces, passionate reds are the choices that can be paired with grey, beige, concrete and rich woods to add depth. And just like other red colour rooms, white can complete a wonderful living room or bedroom decor too. The bottom line is that deep reds can convert any room setting into a stunning one without doing anything much. 4. Tomatina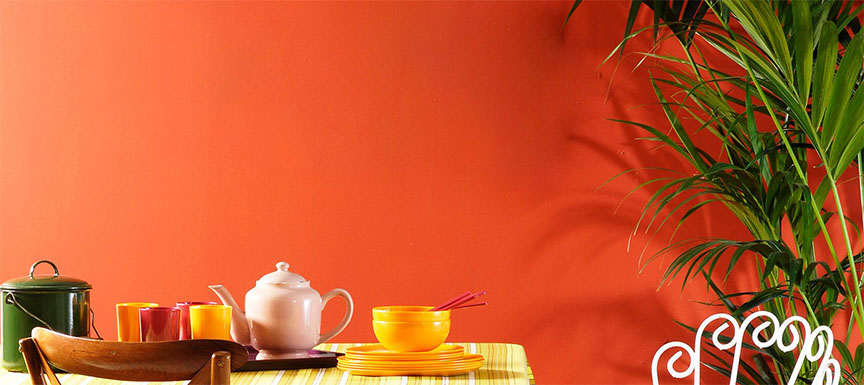 We call this shade of red wall paint inspired by the local food market. Most ripe and luscious red vegetables and fruits have this tinge, tomatoes specifically. Tomatoes aren't red exactly; they have a punch of orange to them. You can paint your home walls with tomato red if you want to experiment with a different kind of red wall colour paint. If you have wooden furniture and flooring, a tomato red shade like Swinging Sarees (4096) is perfect for your home walls. We love this shade of red wall paint colour because it's balanced - neither too bright like red nor matte like crimsons or browns. And hence, the colour makes your home look balanced too. 5. Luxe Red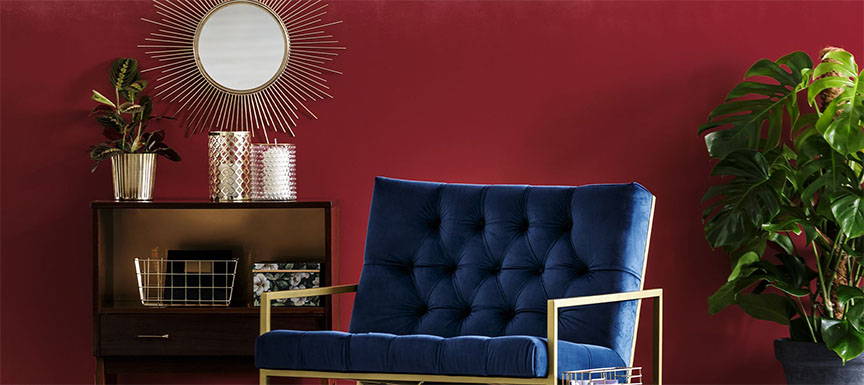 It's time to talk about the luxe kinds of reds, the ones with a touch of opulence to them. Have you ever seen red colour walls with maroon or purple undertones? That's exactly what we are talking about to give your home an unusual touch. These shades of red have a sophisticated mood to them. This berry-like take on the Passionné red wall paint colour makes your home modern and luxurious instantly. So if you want to be an inviting host, paint your home with reds that lean more towards pink or purple and are deep-toned. Decorate your room with an antique mirror, gilded furniture and a rock crystal chandelier. There are so many other red wall colour paints that you can try on. All you have to do is make up your mind if you are ready for the bold move or want to take a subtler step. And then you can always talk to our master painters to help you make the right choice for your house.
Nerolac Paints, a leading paint company in India offers a wide range of paint colors & decorative wall painting solutions for homes & offices.
Get In Touch
Previous Blog
8 Shades of Blue to Bring About Tranquility in Your Home Decor
Next Blog
Bring Your Childhood Back with These Vibrant Colours
get our updates in your inbox!