Playing Around with Purple Wall Colour in Your House
No matter what year it is, purple is always going to be a hot favourite for home decoristas. Purple is royal; purple is fierce; purple is elegant, but most importantly, purple is timeless. When it comes to choosing brilliant home paint colours, purple always makes it to the list of popular choices. So if you want in on the purple craze, here's some purple wall paint tips on how to incorporate this colour in your home - whether you want to go hardcore with a purple paint colour or just with a touch here and there. Spectacular Entry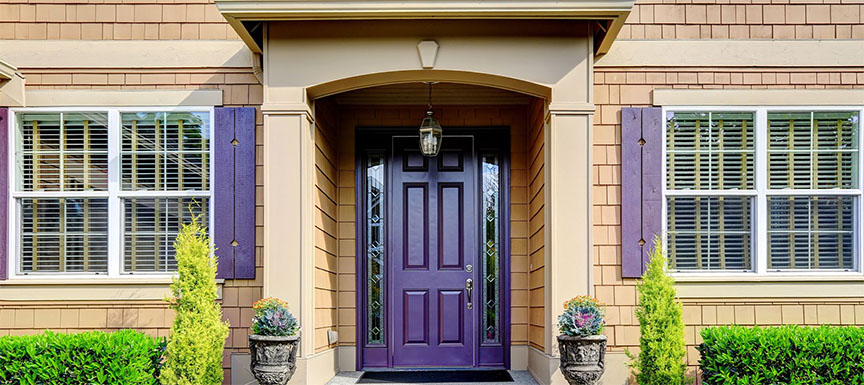 Let's start from the first thing about your house, the entry door. Greet your guests and enter your home with glee with your favourite shade of purple. There's a whole realm of purple shades that are ideal for livening up your home's entryway. Bold or pastel, glossy or matte, choose your tone and finish for the main door. And if your home exteriors are mostly white, off-whites, and neutrals, the purple paint colour will instantly add a dash of contrast. Adorable Dress-up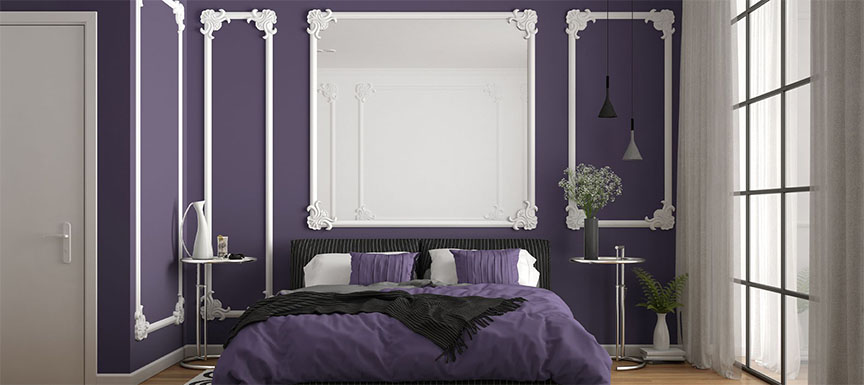 Talking about the easiest way to incorporate purples in your home decor, dress up your home walls in purple. Whether you're looking for a powerful pop or seeking a subdued shade, purples range from neutral to bold. You can make a bold move with indigo- or eggplant-like purple wall paint. Want to keep things subtle? Pastels, mauve with a grey undertone, lavenders, and lilacs are for you. All you have to do is paint all the walls with your preferred purple wall colour with a neutral or white ceiling. If this seems like the purple colour room is getting overdone with purple, then you can add a dash of balance to space. Use contrasting colours like white or lavender to tone down the effect of purple paint colour. Use the second colour for flooring, doors and windows, wall detailings, and accent wall. Invigorating Vibes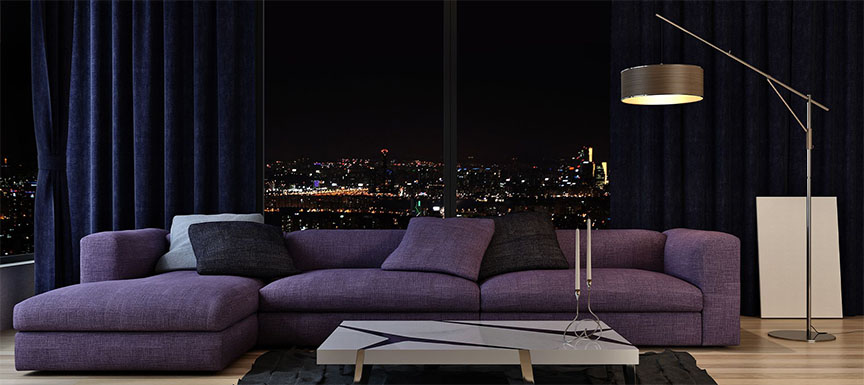 Don't want too much purple in your space? You can keep things simple by just throwing in some purple elements like cushions, rugs, draperies, and throws. Move away from purple wall colour and try our Masterpiece Whites range or greys to paint your home walls. These small elements are enough to spice up your living room or bedroom without being using much purple. A vintage sofa, master chairs, sheer curtains, plush carpet, silky cushion covers, and other purple upholstery and furnishings make your space invigorating. Patterned Dash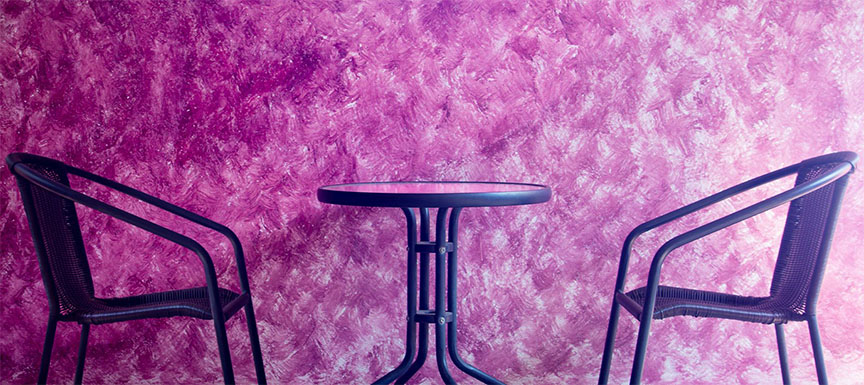 Do you know what's better than a simple purple wall colour? Awesome patterned walls created with purple wall paints. Ditch the plain walls and add a feature wall to space. There are countless patterns available that you can try out using simple tools at home like a comb, sponge, cotton bag, string, stamps and stencils. If you aren't up for these DIY painting projects with simple tools, you can ask our master painters to help you create awesome feature walls with striped, chevron, ombre, or rustic patterns using purple wall paint colours. Graceful Factors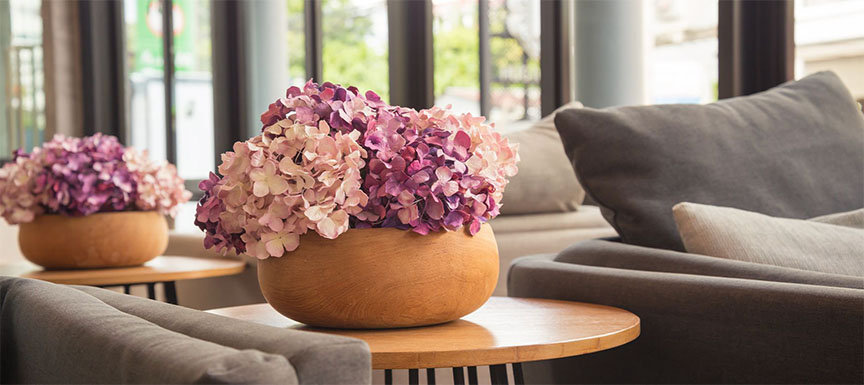 This idea is for people who love to add delicateness or romantic vibes to their space. This is also a great idea for people looking to add a stylish touch to their living or bedrooms. Buy purple block and pillar candles and combine them with shimmery golden candle stands. Place this combination on a side table or dining table so that it becomes the focal point of your room. Add a touch of natural beauty with some purple-coloured flowers like lantana, verbena, hyacinth, ternatea, etc. Place these on a side table or near a window so that they add excellence to space. The backdrop for flowers and candles can be neutrals or pastels. If you love the colour, go serious with it. Try out different ways to play around with purple in all of your rooms. Pick a purple wall colour for some rooms while using purple elements in others. Let your love for purple reflect in various parts of your house in some really interesting ways.
Nerolac Paints, a leading paint company in India offers a wide range of paint colors & decorative wall painting solutions for homes & offices.
Get In Touch
get our updates in your inbox!