Our home is where we wish to relax after a busy day at work. Or, where you like to spend quality time with family and friends. If the space looks cramped, it gives you an uncomfortable and claustrophobic feeling. The home paint colour you use on your ceiling and walls greatly influences your house's overall look and feel. Even if you have a small home, you can undertake specific hacks to make your home more spacious.
Same Colour on Walls and Ceiling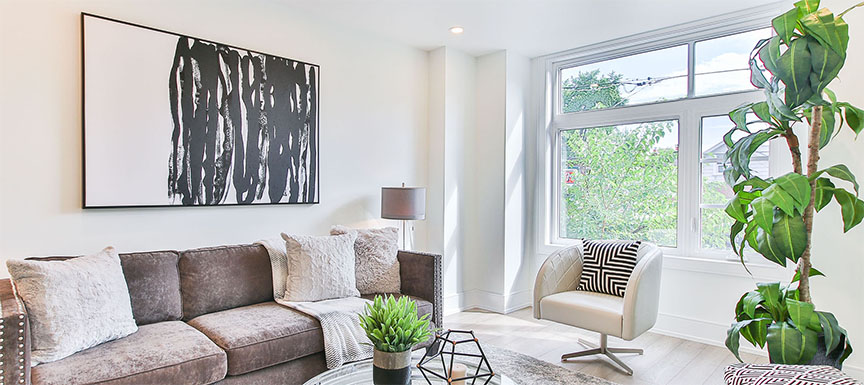 One of the easiest ways to make more room in your home is to use the same paint colour on the walls and the ceiling. Doing this will elongate the look of your space and make it look bigger than it actually is. You can either stick to a light shade like Birthday Kiss (4111) or Papyrus (2666) or a darker colour like Burgundy (2196) or Burnt Brick (2147). Whichever you choose, ensure to use the same colour shade on all the walls and ceiling of your home.
Lighter Shades on Walls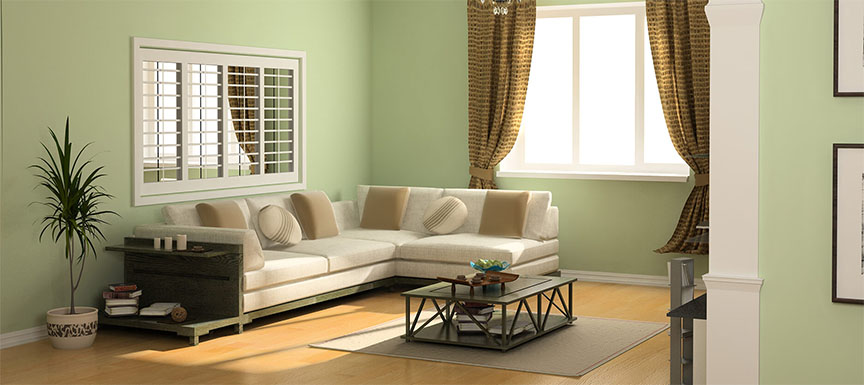 It is very well known that light colours enhance the space of your home, making it look bigger and brighter. Using light shades on your walls makes the room look more reflective and maximises the electric or natural light effect. You can opt for soft tones like Memory Lane (2337), Paper Moon (2029) or Peppermint (2555). You can place some contrast coloured furniture and fixtures around for added effect.
Deeper Shade With Minimal Fixtures
Some of us do not like to use soft tone colours; in such a case, go for more deep and darker tones of your choice. The trick here is to place as minimum as possible fixtures and artifacts to avoid clutter. Darker shades tend to absorb light; if we place additional movables around, it will cramp up the whole area making your home look small. You can use shades like Purple Sage (2336), Sailor's Dream (2432) or Kokam Red (4108) to enhance the vibe and space of your home.
One Shade for All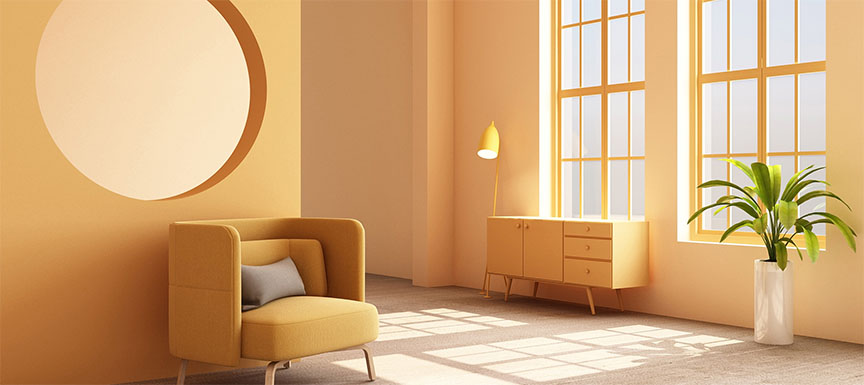 Opting for a monochromatic vibe goes a long way in keeping the home minimal yet alluring and spacious. All you have to do is use a single shade on your walls, ceiling and the furniture and fixtures around. Use a colour from the same colour wheel and match all your movables accordingly. Shades like Cranberry Ice (2269), Precious Paraiba (4306) or Daffodil (2031) are vibrant and suit best for a monochromatic feel.
Shades of White With Mirror
Shades of white are a classic and never go out of style. As simple and subtle it may seem, shades of white are an excellent way to give your home a lavish look. Moreover, to make more room in your house, you can strategically place mirrors to make it look more open. It is best to make use of a focal point in your room and angle the mirrors in a way to give it more reflection and an elongated feel. Also, using shades of white allows you to play with the colours of your furniture. Place them all in a way that enriches the paint shade and the mirrors you have placed, making the room look spacious. Shades like Pearl White (W-113) or White Light (W-125) will go best for this hack.
Having an open space makes us feel more comfortable and relaxed. Even if your room is small, using these hacks can widen the complete look of your residence. If you systematically use home colour combinations and place the furniture and fixtures well, you will automatically make more room in your house. Also, if you need a preview of how different shades will look on your walls, you can use Nerolac's Colour My Space application. This will help you make a better decision on which shade to choose. Additionally, for expert assistance, feel free to get in touch with us.
Next Steps?
Want to know which colours will look good on your walls? Use Nerolac's Colour Palette and get colour combinations of your choice in seconds.
Looking for "paint shop near me"? With Nerolac Store Locator you can find a paint store nearest to your location in seconds!
Warm or cool, loud or subtle, fiery or earthy, whatever be your choice, we have what you want.
Nerolac Paints, a leading paint company in India offers a wide range of wall paint colours & painting services & solutions for homes & offices.
Get In Touch
get our updates in your inbox!