4 Paint Colours to Warm Your Home This Winter
Winter is here and with it comes the cold chilly feeling of early mornings and late nights. This is a time when we like to snuggle up the most in our bed and literally do nothing but stare at the wall. If only this wall could give you the warm feeling you are yearning for. Well, it actually can give you that warm fuzzy feeling…just the kind you need to feel relaxed in the cold winters. All you need are the appropriate paint colour shades. If you're looking for tips, we have just the right wall painting ideas for you.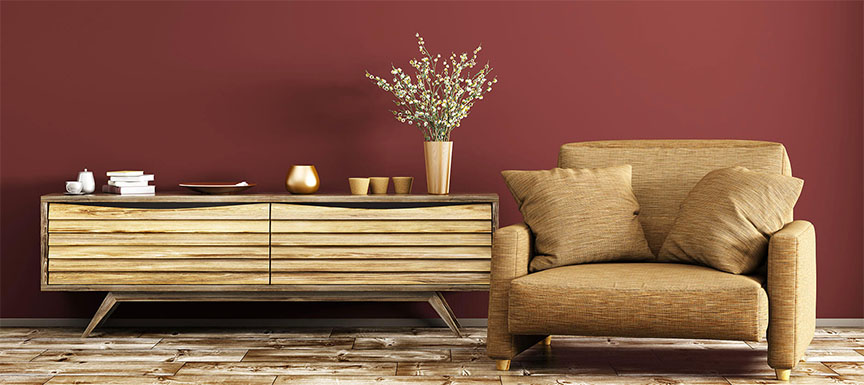 1. Hues of Yellow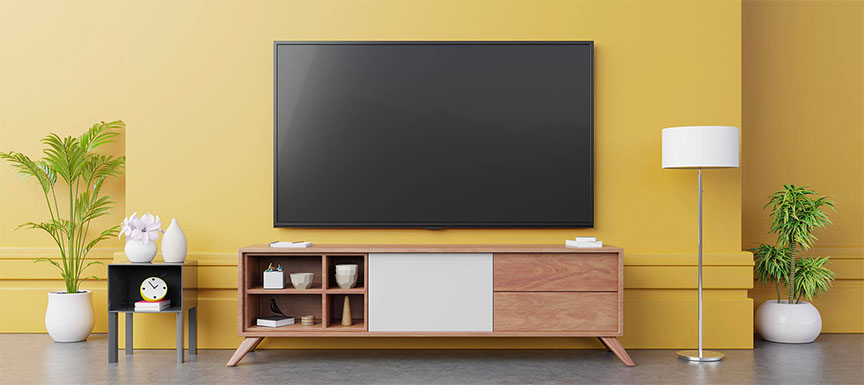 To bring the warmth to your home interiors, you will certainly want to try your hands on some wall painting ideas that include the warm colour spectrum. Mustard yellow is a colour that is one of the warmest and most enriching colours in this spectrum. You can use this colour in your bedroom or the living room. While adding it to all the walls of the room can seem overpowering, adding it simply to one wall or even just a pillar will uplift the aura of your room. 2. Vibrancy of Red Red is another warm colour that is a good choice to make a room stand out. Being on the opposite side of blue in the colour spectrum, red is literally the perfect choice to beat the winter blues. If you have a large living room and minimalistic furniture, then consider adding a single wall with red textured paint. You can add a family portrait with focus lights right in the center of this wall to give it the perfect living room vibe. When deciding a texture for this wall, you can experiment with red and gold to give a rich feel to your living room. 3. Hints of Tangerine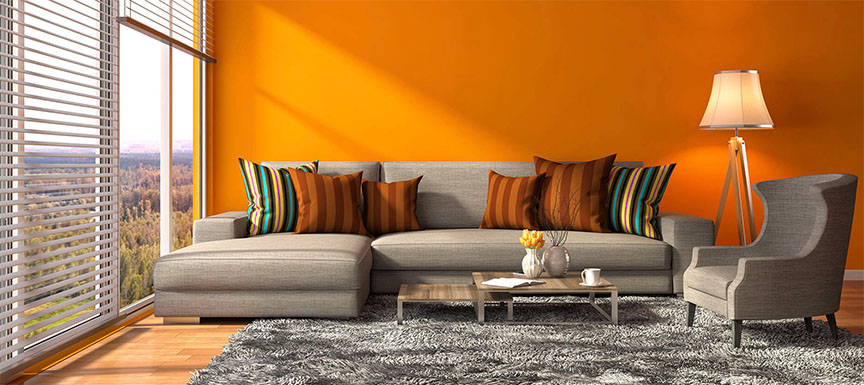 Tangerine or a subtle shade of orange is also one of the most striking colours among all the warm colour hues. If blended in the right shades, tangerine can be a great colour to cover all four walls of a bedroom. Wooden furniture or white coloured furniture will create the perfect combination with the different colour shades of tangerine. 4. Gleams of White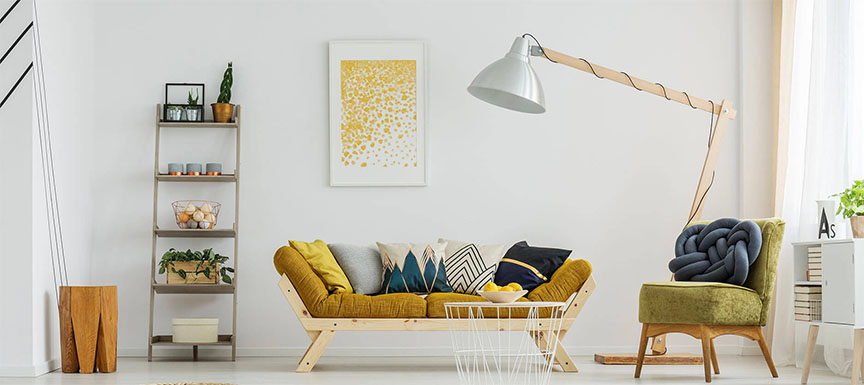 White is a neutral shade that does not really fall under the warm colour spectrum. However, it is a great paint colour to consider for a warm home, simply because of the options it opens up for accessorizing your room. You can create a burst of colours with differently-coloured furniture, rugs, bed linen, and curtains that are all tied together with the white of the room. White is also a good reflector of light. If you have large windows in your room that allows a good amount of sunlight in, adding white colour on your walls will help the sunlight bounce well throughout the room. This winter season, do not just cozy up in your comforter and stare at your old boring walls. Get your walls a makeover with warm wall painting ideas from the colour palate of Nerolac.
Nerolac Paints, a leading paint company in India offers a wide range of paint colors & decorative wall painting solutions for homes & offices.
Get In Touch
Previous Blog
Create an Outdoors Inspired Kids Room for Your Little Ones
Next Blog
Winter Painting Trends to Beat the Chills
get our updates in your inbox!