Designing a room for your little munchkins can be far from easy. Why? Because it takes a lot to impress kids and ensure the room is functional for them. The requirements of a typical kid's room are different from that of a master bedroom. A kids' room would require one or more beds, furniture to store books, shelves, and wardrobes for other belongings, interesting lighting options, and so much more. Even the colour palette for your children's room would vary from your own bedroom. The interior wall colours and designs should reflect the personality of your child and tell a unique story. And, the colour scheme you choose can play a major role in determining the overall vibe of the room. Here are a few colour palettes for you to consider for your children's room:
Pastel colors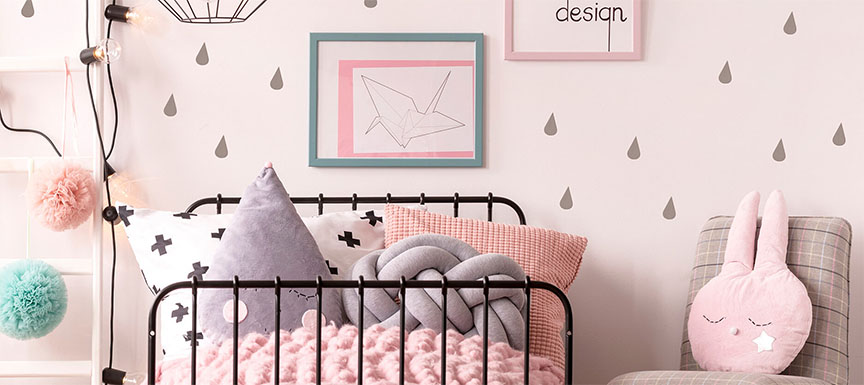 Pastel colours don't just look great on you, but can also look wonderful on the walls. Beautiful pastel colour palettes in fun combinations can add the required softness and sweetness to a kids' room. You can complement the bedroom accessories with the pastel colours on the walls. Neutral colours like white, beige, and black go very well with the pastel colour palette. So, the bunk beds, kids' storage solutions, kids' desks, and kids' chairs can all be designed with such shades to go with your pastel interior wall colours
Berry Blast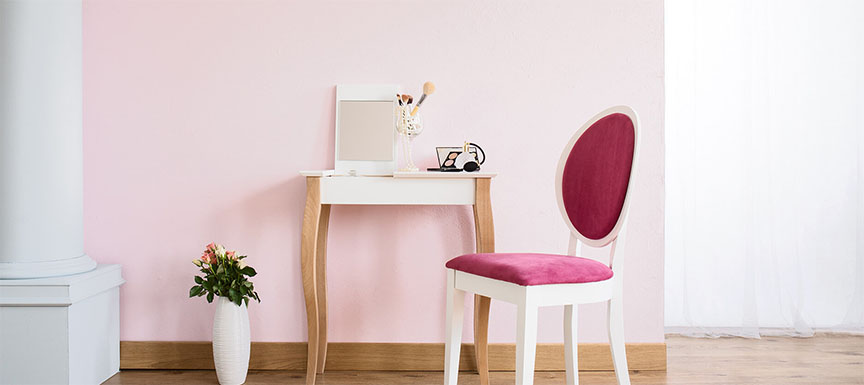 Another vivid colour palette could be some citrus colours like berry, bright blue, and yellow. These colours can add vibrancy to your kid's room and make it look like a place your kids would love to be in. With the help of your interior designer you can creatively use these interior wall colours to create unique theme based rooms such as animal kingdom, star trek, and so on
Tropical Crush
If your kids love going to the beach, then there can be nothing better than going for some tropical colours like aqua, yellow, and lilac. These colours will instantly brighten up the room leaving everyone feeling energized. Remember this should be a room where your kids would want to spend their time studying, reading, drawing, and a whole lot of other activities
Orange and off-white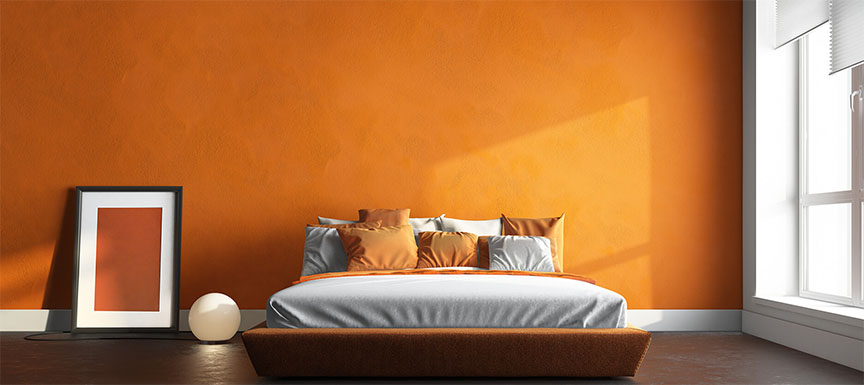 If you are bored of the regular pinks and blues, try something new - go for orange and white. It usually works well in all kinds of rooms, but in a children's room it can give a warm yet fun vibe to the whole room. White will balance out the brightness of orange. You can also try going for a portion of room with black polka dots on white. We hope these ideas have inspired you to redo your child's bedroom. Get in touch with us to know more about unique
color palettes for your home
.
Next Steps?
Want to know which colours will look good on your walls? Use Nerolac's Colour Palette and get colour combinations of your choice in seconds.
Looking for "paint shop near me"? With Nerolac Store Locator you can find a paint store nearest to your location in seconds!
Warm or cool, loud or subtle, fiery or earthy, whatever be your choice, we have what you want.
Nerolac Paints, a leading paint company in India offers a wide range of paint colors & decorative wall painting solutions for homes & offices.
Get In Touch
get our updates in your inbox!