How to Paint Wooden Doors & Tables?
It is essential to paint surfaces that endure heavy traffic regularly, especially wooden furniture built for outdoor usage. Painting the wooden doors and tables enhances durability and also intensifies its appearance. Besides, the paint applied to the wooden furnishings can last longer, thereby providing the surface with a glossy and durable finish.
If you still don't know the reasons for and how to paint wooden doors and tables, we will guide you. Through this article, you will learn the importance and ways of painting wooden doors and tables. Further, you will also learn the benefits of doing the same. Keep reading to have a clear insight on the same.
The Need for Painting Wooden Doors and Tables: What Protection Can You Get?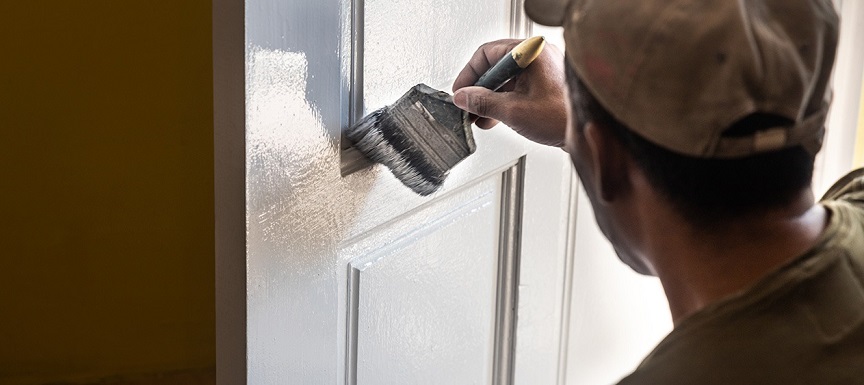 There are plenty of attributes in your home, made out of wood. It would be best if you remembered that the woodworks of your house require special attention even though they are sturdy. Besides, it can enhance the look of your home without incurring huge expenses.
Once you know how to paint a wooden table and other furnishings, you can provide complete protection to your belongings. Some of the protections that you will get through painting wooden doors and tables are:
It will keep all the pests away, thereby pest-proofing your home.
It will help add an extra protective layer to waterproof your wooden furnishings.
It will help in blocking the UV rays from passing through the surface.
It will provide better durability.
It will enhance the look of your home sweet home.
Steps to Paint Wooden Doors and Tables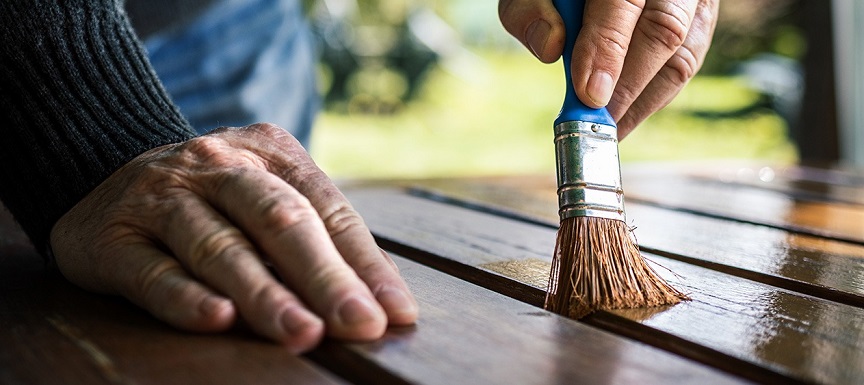 Painting wooden doors and tables provide greater endurance and durability. If you are not familiar with how to paint a wooden door and other furnishings, read through. We have made a step-by-step guide for painting your wooden doors, tables, and other furnishings.
Step 1:
Firstly you need to prepare the wooden surfaces for painting. So it would be best if you started with sanding first.
Step 2:
After sanding the areas, you need to apply a coat of primer. This will help your wooden furnishings to adhere to the paint.
Step 3:
You must use the right kind of brush for painting. So you need to choose a premium quality brush for acquiring the desired finish.
Step 4:
Once the primer is dried up, you need to sand the surface again. And then, you can remove any lingering dust from the surface.
Step 5:
Apply the desired paint on the surface of the practical wooden furnishings and leave them to dry.
Step 6:
You can sand with sandpaper again and apply the second coat on the wooden surfaces.
Remember that the more layers of paint you apply to the wooden furnishings, the more extensive you can use them.
Benefits of Painting Wooden Doors and Tables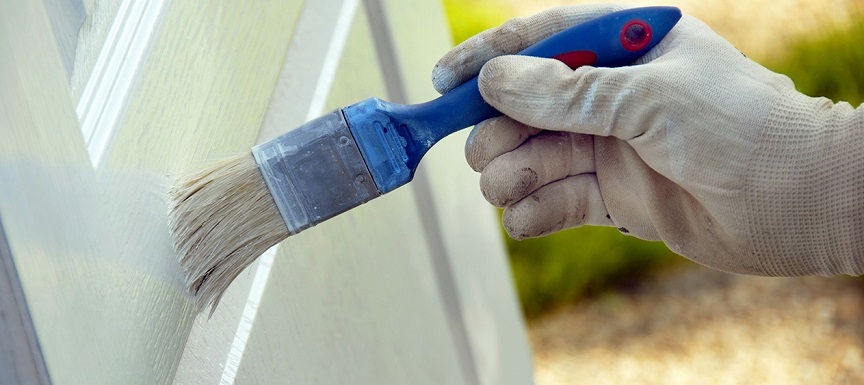 Painting wooden doors and tables can provide you with loads of benefits. Some of the benefits are:
It gives complete protection to the wood.
Panting provides a smoother texture and is thus easier to clean and maintain.
It also controls the moisture content and prevents any wood deformation.
The fresh paint will enhance the appearance of the wooden furnishings.
It makes the doors, windows, and wooden furniture look as good as new.
Types of Wooden Paints Available
Enamel paint is considered one of the best paints for wood. It has excellent durability and can adhere to any wooden surface for quite a long time. A wide range of enamel paints is available in the market. They come in both oil-base and water-base, and you must choose what suits you best.
Collated here are some of the wooden paints from Nerolac. Check them out.
To Conclude
By now, you will know how to paint a wood table. However, if you are not confident yet to paint wood like a pro, get in touch with professional painting services from Nerolac and avail painting services of trained and expert painters today.
Next Steps?
Want to know which colours will look good on your walls? Use Nerolac's Colour Palette and get colour combinations of your choice in seconds.
Looking for "paint shop near me"? With Nerolac Store Locator you can find a paint store nearest to your location in seconds!
Warm or cool, loud or subtle, fiery or earthy, whatever be your choice, we have what you want.
Nerolac Paints, a leading paint company in India offers a wide range of wall paint colours & painting services & solutions for homes & offices.
Get In Touch
get our updates in your inbox!