The election season is on its last leg and everyone requesting us to be responsible citizens and vote. In this spirit of voting, we've compiled some stunning home paint design ideas that definitely get our votes! Take a look at some of the best house paint colours picked by our experts for a beautiful home exterior.
Shades of Grey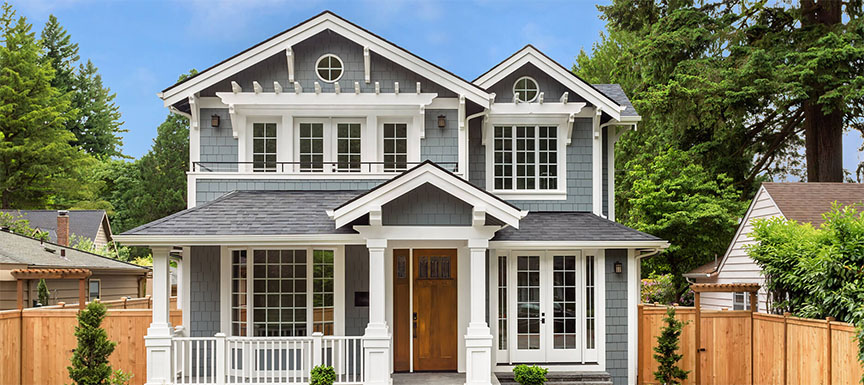 Going the classic way, we found some alluring homes painted with different tinges of grey. In most cases, homeowners choose darker shades of grey such as Venetian (2950) and Sinbad (2965) to create stunning backdrops for lush plants and bushes. Some houses are more creative, with gradienting home paint designs with a vivid combination of dark and light tinges. Homes with contrasting light grey shades like Nantucket (9005) with black asphalt roofing look elegant, irrespective of where they are located. Our vote goes out for the usage of grey gradients in home exteriors.
Pretty Pastels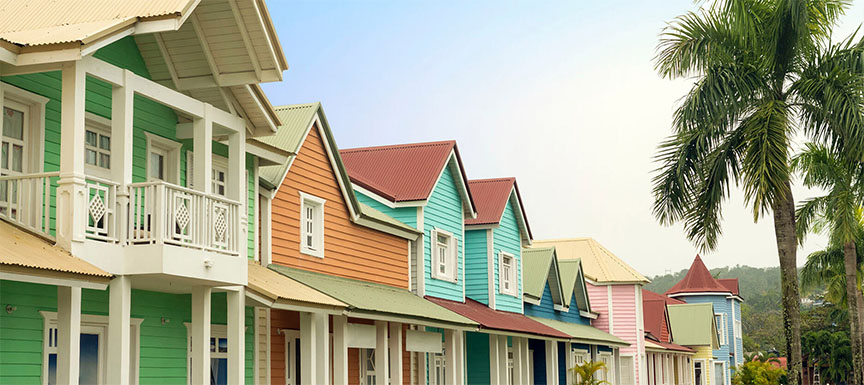 Whether it's a pastel shade of green, blue, pink, or lavender, pastels have stolen our attention. Monochrome homes painted in pastel shades with white details such as window frames, entire windows, and doors look gorgeous. Nerolac votes for pastel homes for being the best home paint designs in the "subtle but awesome" category. You too can try these colours if you are planning to give your home exteriors a facelift. Pastel house paint colours are ideal for homes with minimum or no lawn area. Pastel homes need neat home exteriors so that they can draw attention directly towards them and not on the carefully created landscape.
Poppy and Sunny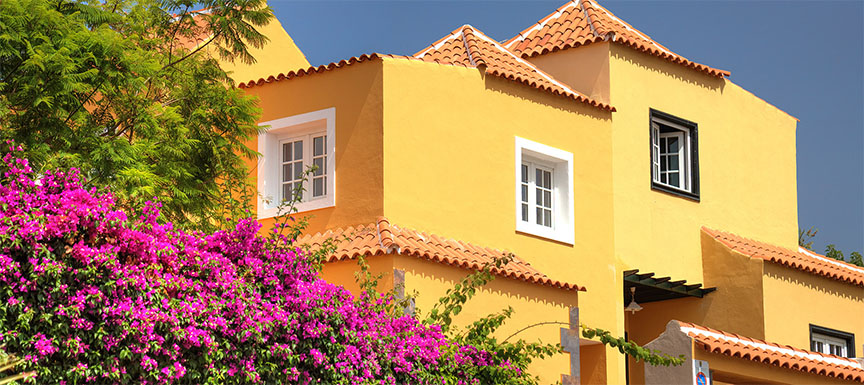 The colour yellow screams happy, and Nerolac votes for all the shades of yellow for being the most cheerful exterior house paint colours. Countless homeowners choose popular yellows like Texas Yellow (2013) and some unique shades like Gilded Lily (2056) to dress up their home walls by adding a pop of sunny hues. One of the many reasons for this colour being the top pick (and our top voted colour too) is that you can decorate the home exteriors in practically endless ways. Sunny yellows act as a perfect background for pretty flowers and decorative plants.
Careful Contrasts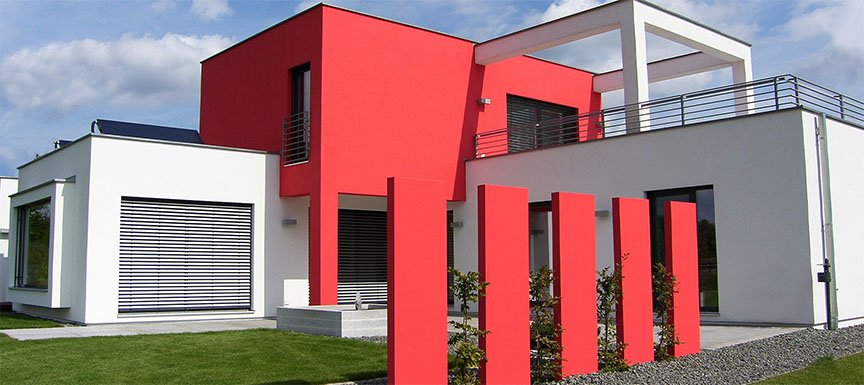 The most interesting way to add style and opulence to your home exteriors is by choosing different hues of contrasting house painting colours. We have seen a lot of home paint designs that have redefined style by carefully adding contrast to their space. A smart contrast of dark tones like Kokam Red (4108) with Beaumonde (2623) or Tough Gray (4547) has our vote for a stunning and stylish home exterior. We also love contrasting home walls with lighter shades - something like Honeysuckle (2047) with Carmen's Song (4162). In simpler terms, Nerolac just loves contrasts that complement home paint designs! Apart from these best-voted house paint colours, there are a lot of other home paint designs that you can consider to make your home look appealing from the outside. You can
find and talk to our specialised home painters
to look for creative ways to add grace to your home exteriors or download
Nerolac's Colour My Space mobile application
to pick your favourite exterior house painting colours.
Next Steps?
Want to know which colours will look good on your walls? Use Nerolac's Colour Palette and get colour combinations of your choice in seconds.
Looking for "paint shop near me"? With Nerolac Store Locator you can find a paint store nearest to your location in seconds!
Warm or cool, loud or subtle, fiery or earthy, whatever be your choice, we have what you want.
Nerolac Paints, a leading paint company in India offers a wide range of wall paint colours & painting services & solutions for homes & offices.
Get In Touch
get our updates in your inbox!