It's summer-time, and there's a burst of sunlight everywhere. Getting inspired by the sun-splash, we thought of sharing some alluring wall colour ideas for homes. But there are so many shades of yellow that enter our house from windows; which one do we use as our inspiration? Let's experiment with some classic and other unusual shades from our sunny colour palette and double the "summer feels."
Pastel Yellow for Exteriors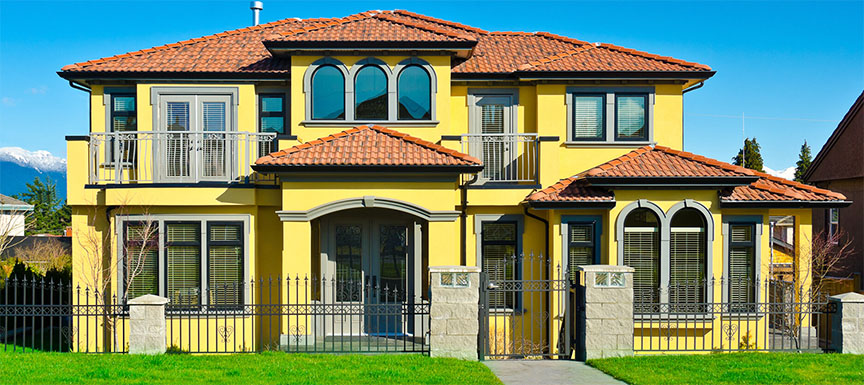 Starting from the outside, think about dressing up your home's external surface with something that's trending. And there's nothing more trending than pastels. Pastel yellow home colour tinges like Jolly Yellow (4021) and Nanette (2039) combined with either white or any other deep-toned detailing on the outside will grab the attention of any person walking past your house. Moreover, you'll feel delighted every time you come to your
pastel-coloured home
!
Subtle Yellows for the Kitchen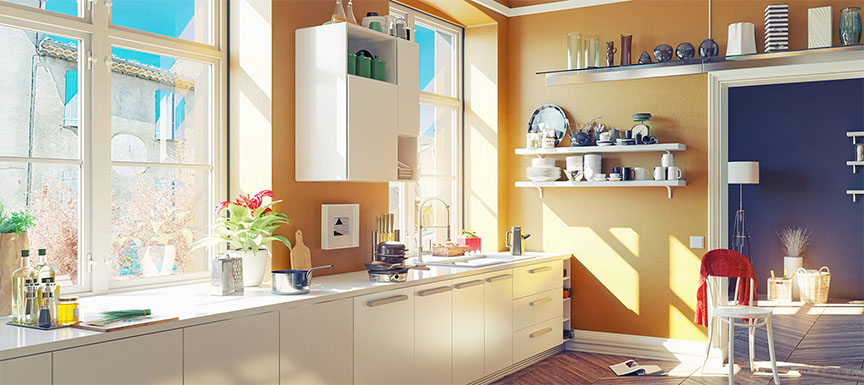 If you think that yellow home colour can only be bold and vibrant, we introduce you to the more delicate shades of this colour. Sunshine Smile (4022) and Crocus (2040) are just some choices that you can wish for in your kitchen. Think that these home colours will overwhelm your kitchen with too much of yellow-ness? Don't! You will obviously have those colourful vegetables and fruits to add a dash of contrast. And not to forget, your kitchen fittings and furniture in white or black are perfect to finish a smart and chic-looking kitchen.
Cheery Yellows for the Living Room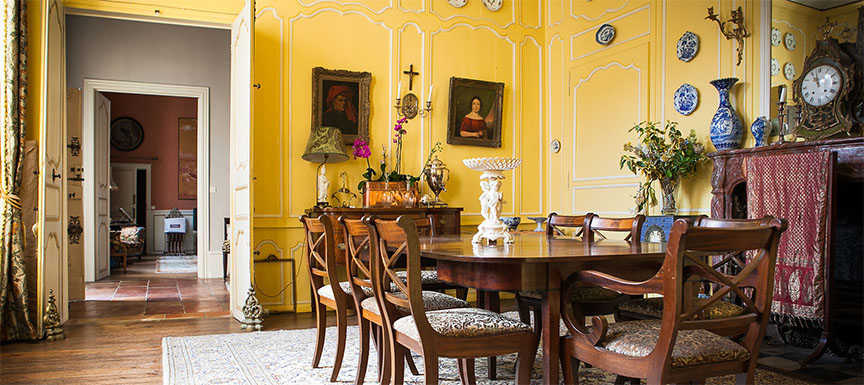 Your living room is where you'll spend most of your time. So let this be the place where you bring out the true essence of this home colour. Yellow represents freshness, energy, optimism, and joy. Elevate these cheerful and positive feelings by selecting dazzling hues like Tulip Yellow (2020) and Texas Yellow (2013) for your living room walls. If you wish to get bold, Bumble Bee (2014) is the colour for you. But don't forget to tone down the space by adding a dash of white or other subtle tinges or you will end up getting a headache too often. Light-coloured couches and tables, muted blue or pink lamps and accessories, peach or coral shelves, and white indoor flowers are all you need to create a comfortable setting with your sunny wall colour ideas.
Deeper Yellows for Bedrooms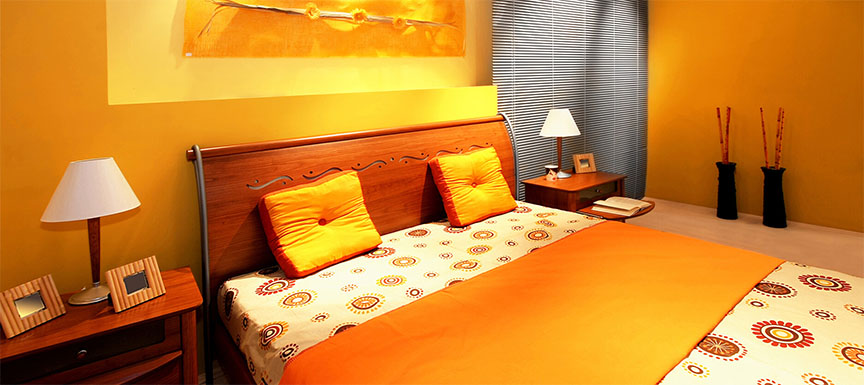 The bedroom is the place where people generally get experimental with home colours. A lot of people prefer deep-toned options from the painting colour palette for their bedroom walls for the opulence and richness those colours add to the space. If you, too, are this type of person, you can choose the intense shades of yellow like Cheddar (2035), Gilded Lily (2056), and Gold Finger Rings (4009) for your room. And if that becomes excessively dark, you can always have one accent wall coloured in a lighter shade of the same home colour.
Citrus Tones for Interiors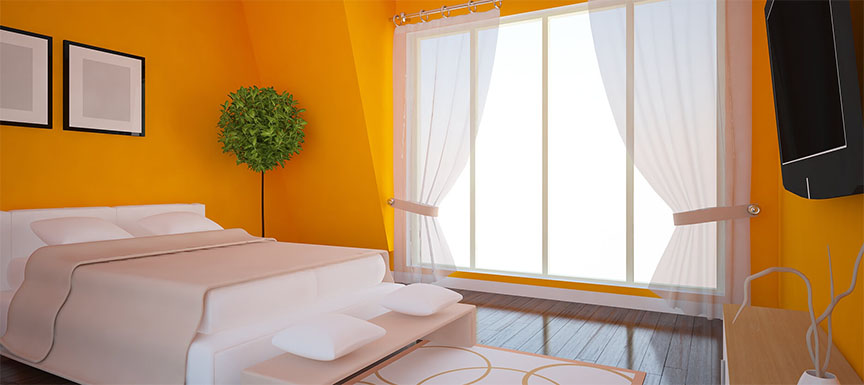 When talking about unusual shades of yellow, you just can't forget those poppy, citrusy shades. You can either choose hues that are more towards lime, such as Lantern Glow (2006) and Primrose Path (2005) or go more towards peach with home colours like Mecca Gold (2048) and Xirapha (4027). To multiply the awesomeness of citrus wall colour ideas, place vivid green, yellow, and orange furniture and accessories in your room for a refreshing feel. Another way to play around with these distinct yellows is by reversing these colour ideas. What we mean is that you can dress up your home walls with pure white home colour or our Masterpiece White colour palette and use bright yellow-coloured furniture, decorations, ornaments, accessories, upholstery, and other elements. If you have mouldings, panellings, and claddings in your room, you can paint them in bold yellows to add the perfect contrast to your space.
Next Steps?
Want to know which colours will look good on your walls? Use Nerolac's Colour Palette and get colour combinations of your choice in seconds.
Looking for "paint shop near me"? With Nerolac Store Locator you can find a paint store nearest to your location in seconds!
Warm or cool, loud or subtle, fiery or earthy, whatever be your choice, we have what you want.
Nerolac Paints, a leading paint company in India offers a wide range of paint colors & decorative wall painting solutions for homes & offices.
Get In Touch
get our updates in your inbox!